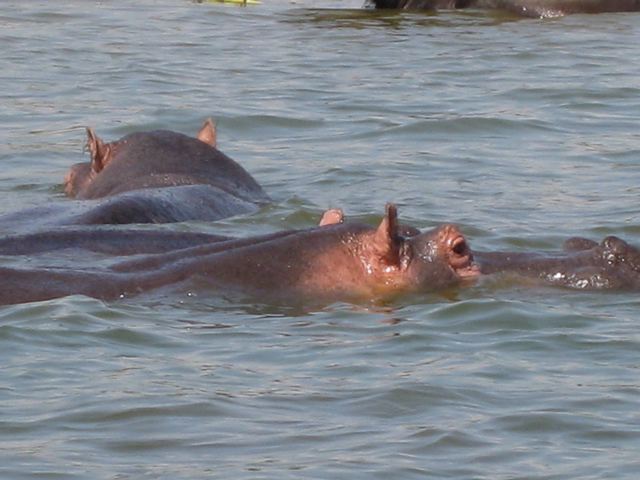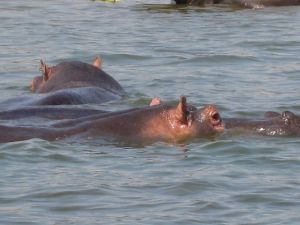 Hello Africa Community Service family and friends!
FYI – "Dumela" means "Hello" in Setswana, the language of Botswana!
We have been having an amazing time traveling, doing service and making memories!  Friday was our first day of community service in Botswana and we worked hard clearing an area of land for the garden at the Makalamabedi Community Bakery.  It was a rewarding experience for which we truly felt that the men and women of the community greatly appreciated our dedicated service.
We also took the time to visit with the local school children we would visit again on Monday.  It was wonderful to meet and play with them as well as to have the opportunity to compare our experience in South Africa to our
experience here.  Though each school was distinctly different, we observed numerous similarities in the needs of children and were privileged to have the opportunity to witness first hand each school's unique flavors.
Saturday was a unanimous "best day of the trip" because of the opportunity we had to work with Beauty, a representative from the Aglow International Botswana Organization.  The organization works on projects for the destitute and elderly.  She invited her family and coworkers to meet us and start off the day of service with a welcome to everyone.  We joined hands and sang sounds in unity and anticipation of our teamwork on this project.  It was a treat having Miss Botswana 2004 there to help out too!  Our hard work was rewarded with a delicious braai (Afrikaans for BBQ) followed by games, singing, mingling and dancing with the locals whom we were helping.   It was wonderful dedicating our time and effort to this group and a ton of fun for us: Sam learned to whisk mealie pap and Alex helped get the meat on the grill.  The day was made even sweeter because Saturday night was our first night at the Thamalakane Lodge – Prince William and Harry of England's choice of lodging on visits to Botswana!
On Sunday, we enjoyed a game drive safari and river cruise in the Moremi Game Reserve in the legendary Okavanga Delta.  Known for it's wildlife diversity and seasonal foliage changes, the Okavanga Delta is on many bucket
lists and in the book "1000 Places to See Before You Die!". On the game drive we spotted elephants, giraffe, impala, kudu, duikers and our best views of zebra yet! 
That afternoon we relaxed in the sun as we passed along hippos on a river cruise on the Thamalakane river.  After a day of spotting animals, we had worked up quite the appetite and feasted on our Lodge's famous dinner (of course we did manage to save a bit of room for a dessert of ice cream and fried bananas!).
With Monday morning came our last day of service and an exciting opportunity to teach conversational English to the students at the beautiful Makalamabedi Primary School.  Trip members prepared an hour of English
lessons to teach students in grades 3-6.  We were surprised at how quickly (and with ease) the students learned new greetings, phrases and school games from North America.  In Nate and Sam's english class, drama was the teacher as the boys acted out verbs like swimming, skipping, and eating!  Jess, Jen, and Meagan taught their class a sweet new wind-mill high five that was a huge hit and the kids loved.  In Jamie, Ally and Melissa's class, the oldest students practiced English by asking questions about North American sports and Animals.  Kate, Dani, and Alex had fun with their class and taught them a favorite game: "Simon Says."
 Following class, we were able to play recess games with the younger children and enjoy their laughter and smiles.  To finish off our service projects in Makalamabedi, we weeded and tilled an old garden on the school grounds in preparation for a future school vegetable garden.  Botswana is great and we are off to the salt pans outside Gweta today!
Sala sente!
The Westcoast Blogger