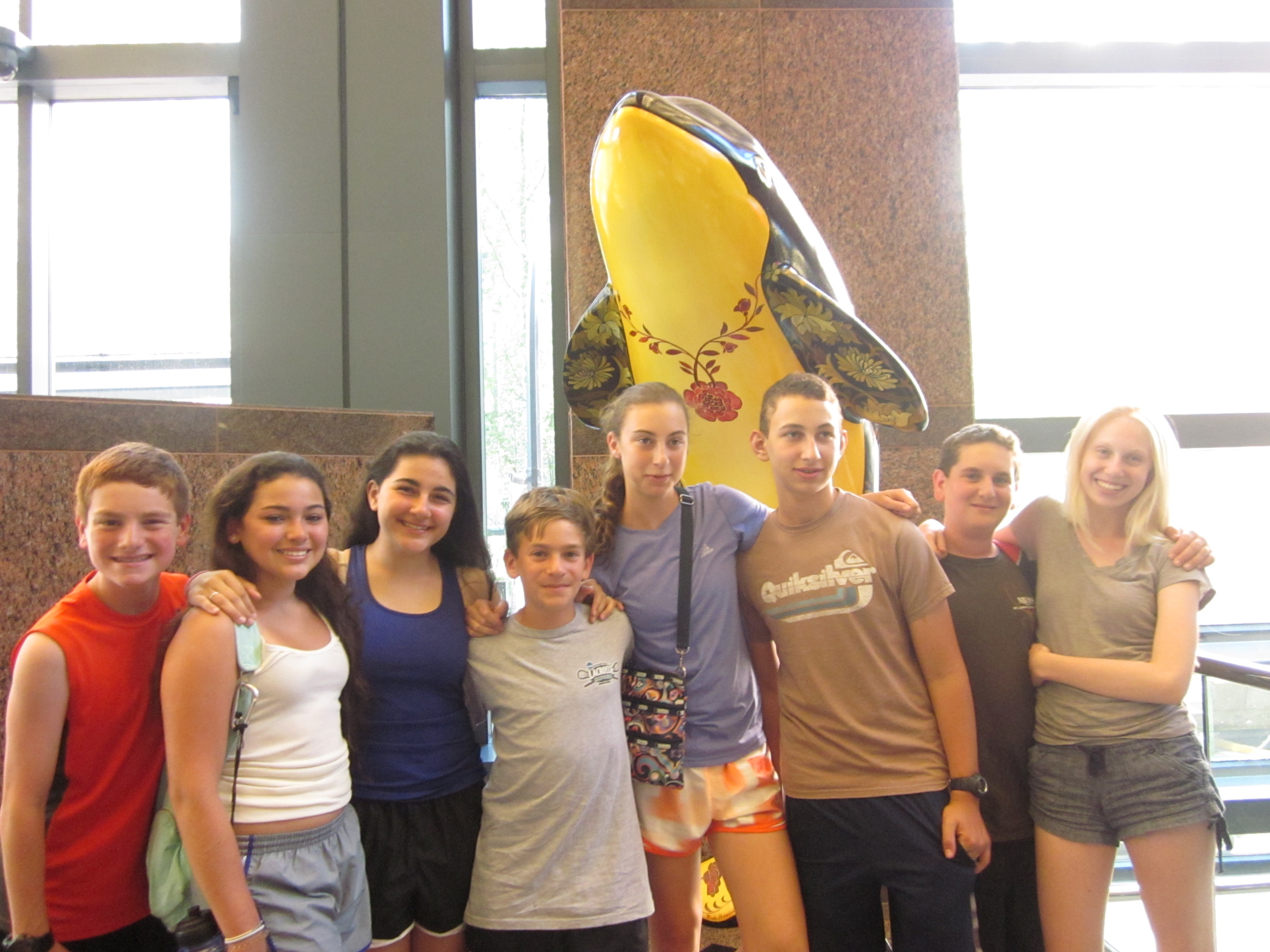 Don't count the days – make the days count! And we make them count since the days seem to be flying by!
Since our last update, we spent some time enjoying Whistler! We went on an exhilarating zip line tour – and guess what we saw! The cutest black bear cub! While zip lining, everyone tested their boundaries: Betty went upside down (and loved it!) and Jami had a blast opening her eyes with no hands and enjoying the speed of the lines. Afterwards, we played some hacky-sac in the town centre where Benjy showed off his soccer abilities and Billy showed us some of his awesome tricks. For dinner, we went to a local favorite restaurant where Tommy opted for (and enjoyed!) the bison burger. After spending a week in Squamish and Whistler, it was finally time to hit up Vancouver. Our first stop was checking out the yummy food and market place at Granville Island – and then we checked out famous Kitslano Beach which was a welcomed treat – the group went swimming, played some football, and enjoyed the beautiful sights and sunshine! The group was excited to check into UBC, stay in their fantastic dorms, and explore the incredible campus. After the first morning, everyone remarked how strange it was to sleep in a bed instead of in a tent with their friends. We had a busy couple of days in Vancouver. Everyone was eager to try tandem biking in Stanley Park which was a new challenge for the group – we all needed to use our communication skills to master the activity. Betty and Tommy excelled in motivating their peers to steer and peddle hard. The trip members also loved shooting hoops at the basketball court right next to our dorms – Jami demonstrated her defensive skills while Emma and Billy showed off their dribbling abilities – and Kyle even had some nice three ball shots.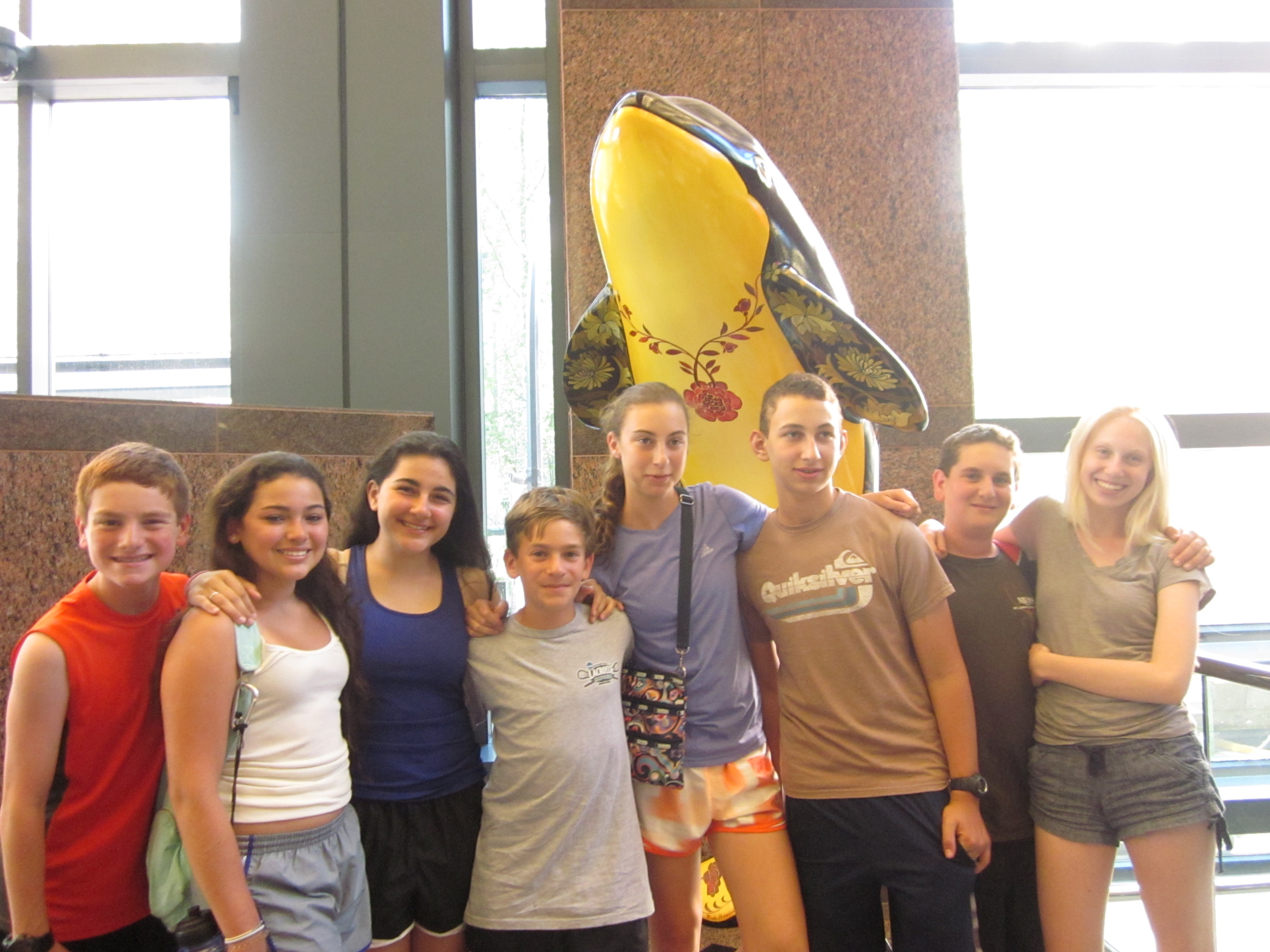 It was then time to journey to Penticton in the Okanagan Valley. The group members all decided this was one of the most exciting days yet! Everyone had the opportunity to take part in some water sports: Emma tried slalom skiing, Jami and Betty had an awesome time learning to water ski and even got to go all the way around the lake, Sofia was new to wake boarding but was standing up in no time, Benjy was a pro at water skiing, and Tommy, Kyle and Billy got to practice some tricks. We enjoyed the beach so much and stayed there all day! Emma practiced her volleyball and everyone everyone had fun playing sports in the sand and relaxing by the water. We ended the day with some BBQ ribs which could not have been better!
Everyone is really excited for all the activities ahead in Banff – especially white water rafting. Stay tuned for more!
The Westcoast Blogger
Interest in learning more? Explore our Canadian student travel programs and start planning your next adventure with Westcoast Connection!