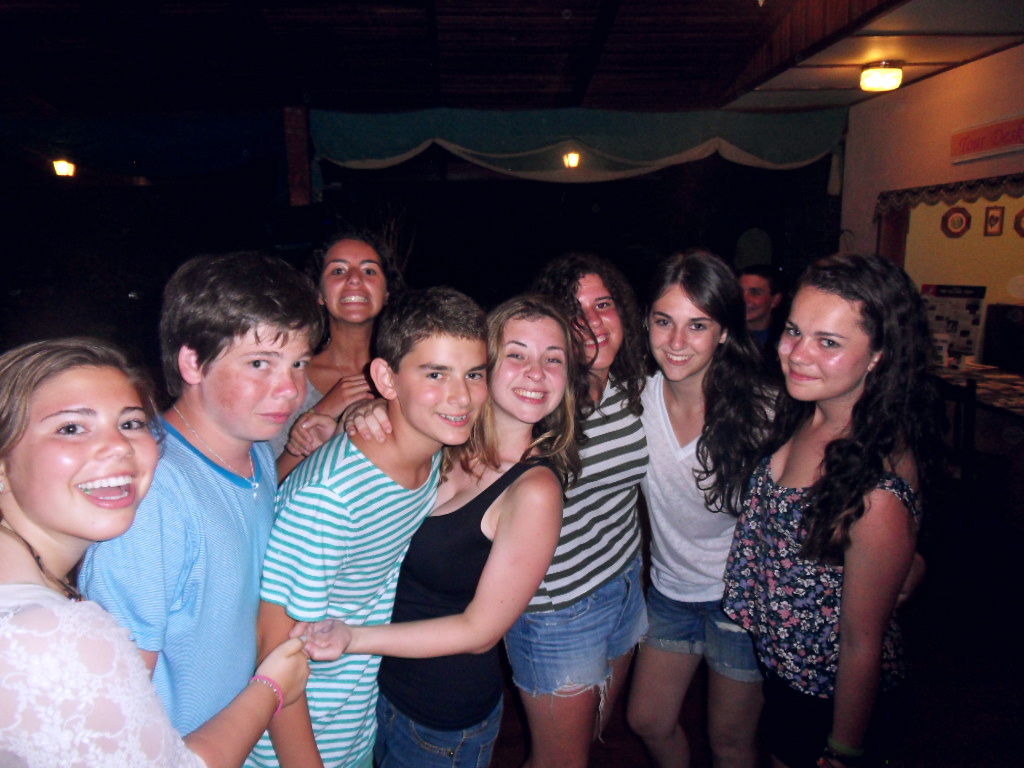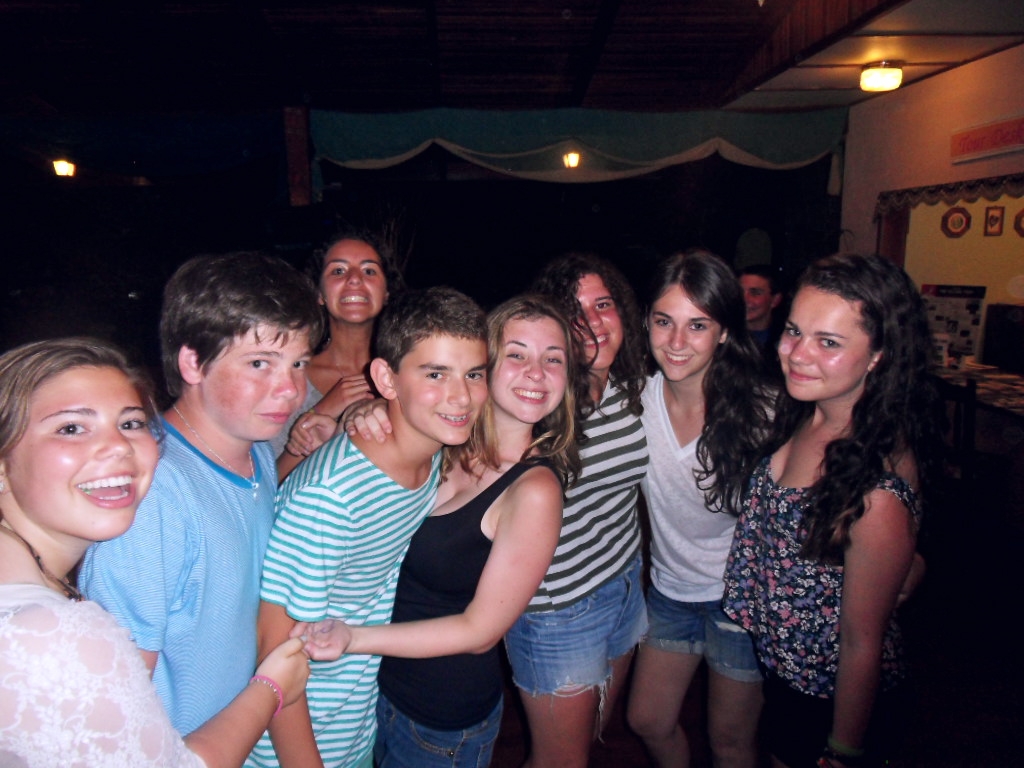 Hello Parents!
Our final blog entry is here – I told the trip members three weeks ago that this trip was going to go by in the blink of an eye and (for once!) I was right. But before I start getting sentimental, let me catch you up…
Jana and I finally determined the winner of the Olympics! Like I said last time, both teams had hilarious final skits but we ultimately decided Team 1 deserved the Gold. Team 1 featured Brett, Harrison, Adam, Remi, Hannah, Alex S., and Sarah. For their efforts everyone got a huge ice cream sundae party. Our winners received some super cool, custom made, not-really-gold medals and Team 2 received super cool but not-really-silver medals.
The last six days have been more community service focused but we have had a couple of cool adventuring days in the mix, with water rappelling probably being the most intense. Looking over the cliffside that you're about to hop down is an awesome feeling. It is not for the faint of heart, but everyone on the trip did it with supreme gusto. It was definitely an adventure to remember, and I don't think I'll forget just turning around for a moment on the cliffside, with a waterfall splashing me in the face, and being able to see miles of the Costa Rican rainforest– very incredible.
As cool as the adventuring was, the community service definitely provided the most memorable moments of the last week, for many reasons. The first thing you should know is that all the work we did this week was for the people of La Carpio, a small town near San Jose. The second thing is that the people of La Carpio are the poorest in Costa Rica. We knew this before we arrived but I don't think anyone was really prepared for what that looked like.
The first day we ran a small summer camp with 25 kids from La Carpio. None of them spoke English. Very few of us spoke Spanish. But at the end of that day there was not a single trip member who hadn't fallen in love with a kid there. It was incredible, that despite every single difference you could imagine between us and these children, we had some of the best moments of the trip. After community service, we as a trip often take a little time to discuss how it affected us and after 4 days in La Carpio there was a lot to discuss. I won't go too much into it, but I think you'll see that when you talk to your teen, he or she might just have a little bit less to say about adventuring and a little bit more to say about the service. We did water rappelling on the last day, but I think if we could've gone back to La Carpio one more time, not a single person would've said a word to the contrary.
And with that, we come to the hardest part of this blog, and the hardest part of this trip, which is saying goodbye and making sense of it all. Honestly, I haven't made sense of it all yet. I think all of us have these memories, and for some of us, we might be inspired to help others closer to home or support a local cause. Others might want to keep travelling and exploring but perhaps there will be some who just every so often look back on this and smile. I can't really say, but what I can say that no one is the same person they were before they started this trip. It sounds like mumbo jumbo but I'm telling you, these three weeks were intense. You go from not knowing anyone to being a web of 17 people from all over, tied together by this one incredible experience. Let me say to you personally that your teens are incredible people. Really. I can't say if they learned anything from me, but I'll tell you like I told them, I learned a ton from them. You see the way they are with the kids of La Carpio, you see how they are with each other, and all you can think is, I really admire these people – their maturity, their humor, their intellect.  I'll save you from the rest of my sap story, but I really do hope that, one way or another, you get to see how impactful this trip was to them. I know I did.
Best of luck to all of you and your teens in the years to come – we'll miss them all dearly.
The Westcoast Blogger