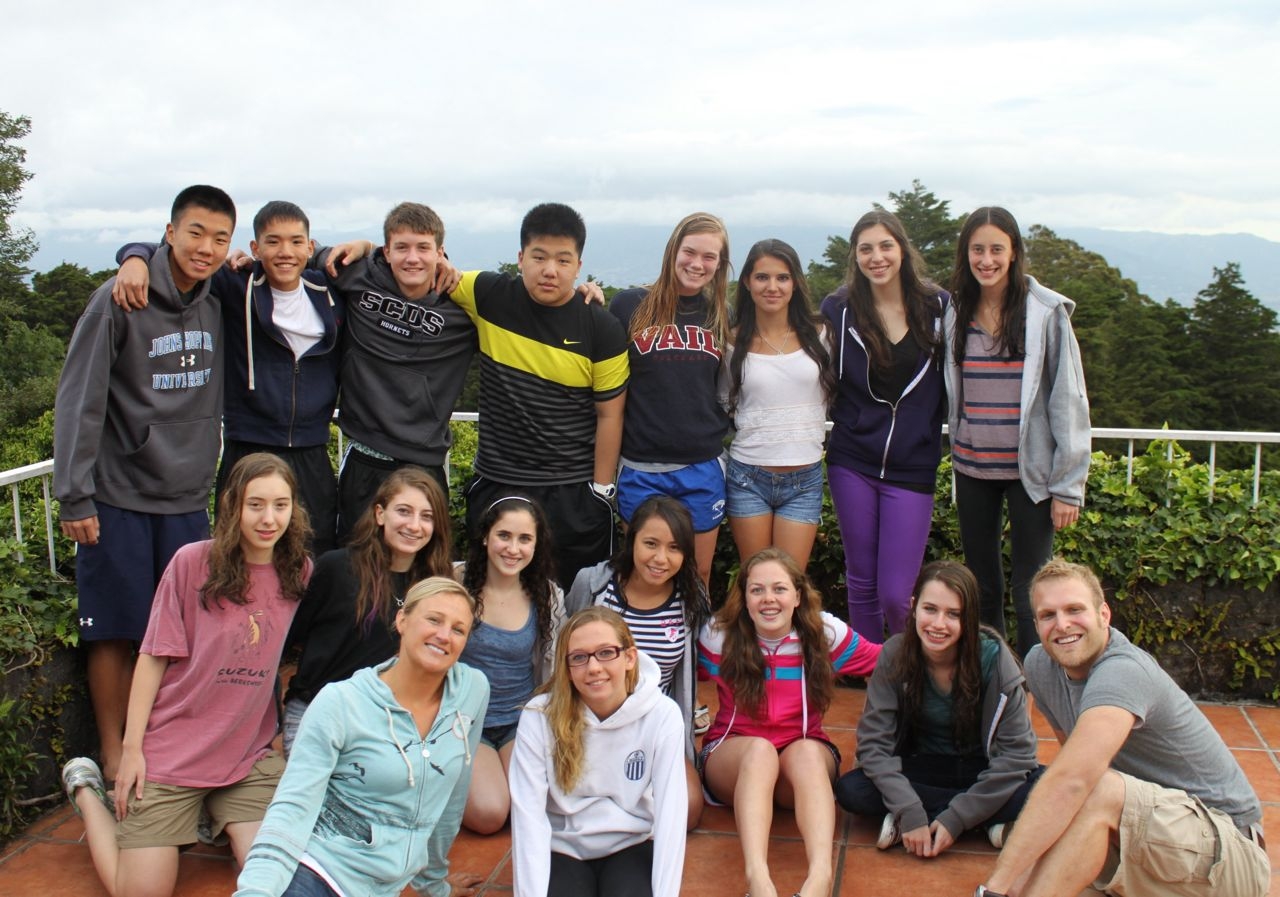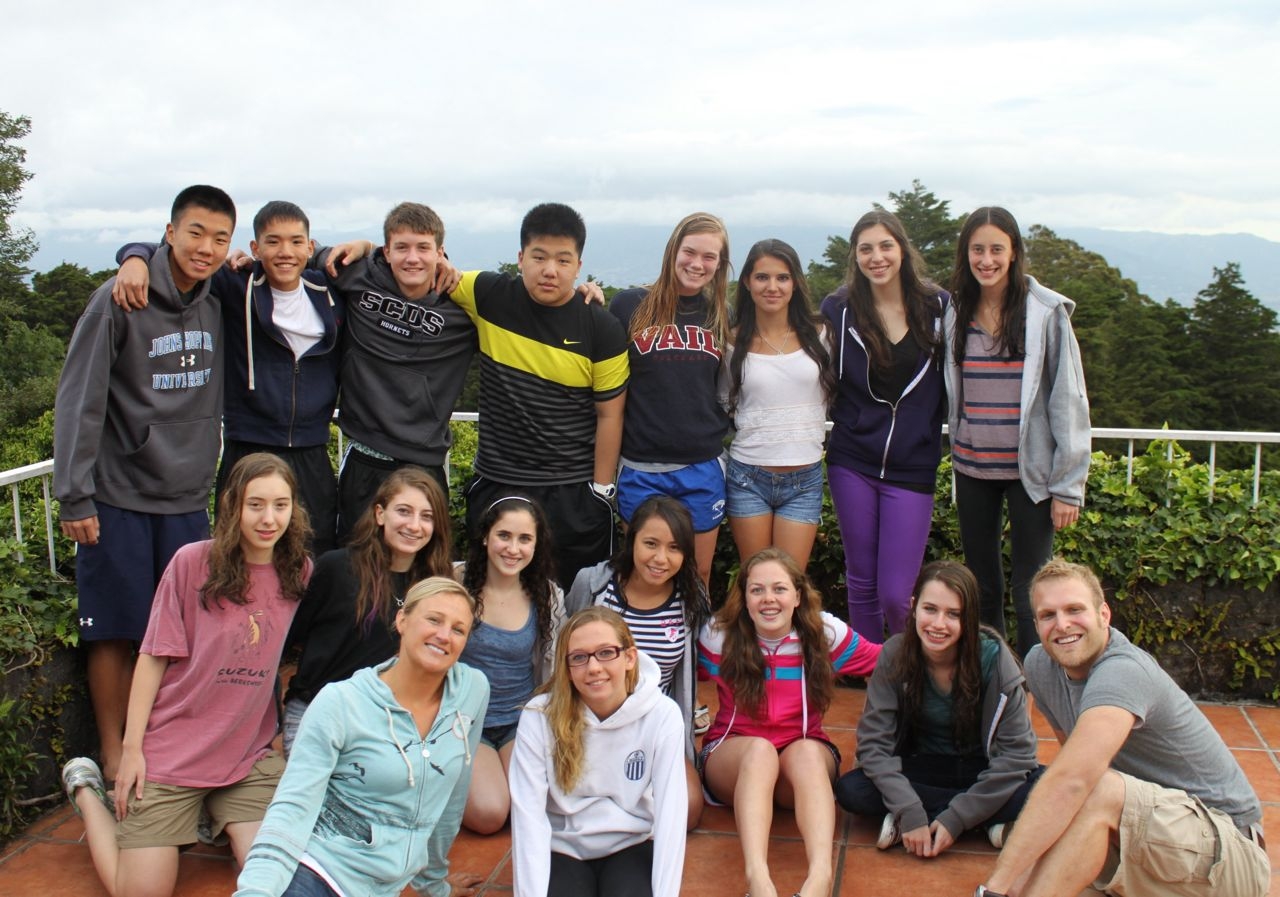 We have had a great first couple of days here in Costa Rica. All the trip members landed safely and on time, and we had an packed afternoon playing games, getting to know each other better, and having our first authentic Costa Rican – or "tico" – dining experience.
Our first full day yesterday started off with a bang: white water rafting in the Caribbean town of Siquirres. Although it was raining, nothing could damped the spirits of this group of 15; each member got out of the bus with a positive attitude and ready to hit the rapids. Marissa and Taylor bravely volunteered to sit in front and lead the entire group in raft #1 with Lauren, Cassidy, and Brittany. Raft #2, the self-proclaimed "monos loco" (or crazy monkeys), tackled each rapid with enthusiasm and celebratory chants, and Aria held down the fort strongly alongside Sam, Austin, Jay, and Brandon. Raft #3 saw Ilana, Caneel, Leslie, Ashley, and Tamara bringing the group in for a strong finish, starting to practice their Spanish with the tour guide in between rapids. Rafting was followed by a delicious typical Costa rican lunch of chicken, rice, beans, salad, and fruit, during which we got to see some fantastic photo highlights of our aquatic adventures.  During the evening, the group played more team building and bonding games that were enjoyed by all – one of the games was conducted completely in Spanish, and any hint of apprehensiveness toward the language that remained in the group immediately wore off, as they all performed with flying colors.
Our second day of Costa Rican travels began with a trip to el Parque Nacionál del Volcán Poás. Along the way, we stopped at a coffee plantation and got to pick some fresh coffee beans, one of the country´s major exports grown expressly in the mountains. We then wound the rest of the mountain roads all 10,000 feet to the top of the Poas Volano, one of the country´s 68 volanos. Upon arrival, the group got to walk through the cloud forest up to the volcano´s active crater – the minute we got there, the clouds cleared out for great view. No time was wasted following this trip, as our trip members traveled straight to the Panamerican Center for Languages to start their language exams and first language classes. Across the board, all the trip members are starting to feel much more comfortable being immersed in the language, and they have a very positive attitude toward working hard during these next days of language classes to develop proficiency.
We send all of our family and friends at home a Happy 4th of July; we are proudly hanging the American flag on the bus today to celebrate the holiday. We look forward to reporting back on the next couple of days, in which we will begin community service and have a Costa Rican cooking class!
Saludos de Costa Rica! Pura vida!
The Westcoast Blogger