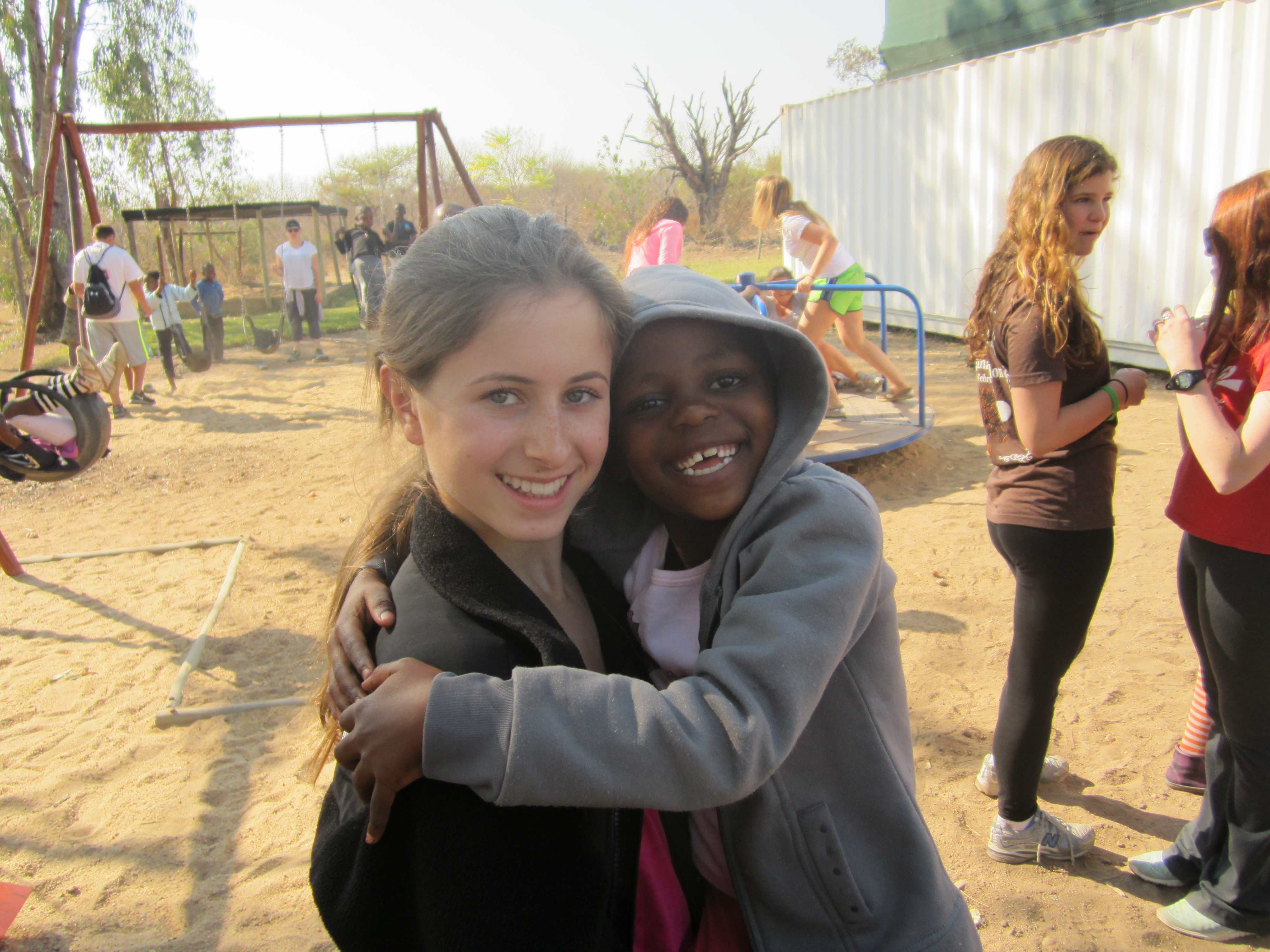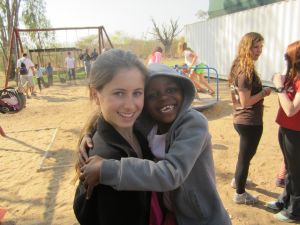 Since you last heard from us, we've experienced white water rafting on the Sabie River, a sunrise game drive in Kruger National Park, the Moholoholo Wildlife Rehabilitation Center and spent time doing community service with our good friends at the Eco Village School.
While white water rafting, Amelia, Stephen, Daniel G., Spencer, Valerie and Lauren Ma. challenged each other's rafts to race down the river, with Amelia and Steven's raft taking home the Sabie Rafting Championship Title. For those not feeling overly competitive, there was an abundance of vast African scenery to take in between rapids. Carly and Sydney had the sharpest eyesight spotting African wildlife along the shoreline.
We woke up before sunrise the day of our morning safari as that is the prime time for sighting the Big 5 (rhinoceros, cape/water buffalo, elephants, lions and leopards). Amy and Jake were super keen to see as many animals as possible on the safari drive. Danielle B. and Joanna were able to spot a leopard in a tree, a sight that our safari guide was impressed with. Liz Ma. and Jessica got really excited when a herd of elephants including a baby elephant crossed their vehicle's path. Lola, Jen and Lizzy Mi. became giddy with excitement when they were the first to spot a giraffe. The safari was a first time experience for all trip members and staff, which made it all the more special and significant to be able to share as a group.
When we visited the Moholoholo rehabilitation center, we were greeted with a presentation on the center's mantra, which is to provide education and inform visitors about the importance of preservation of South Africa's wildlife. The center works towards saving injured animals and using rare, endangered animals as ambassadors to educate humans on how to prevent unnecessary extinctions.  We had the rare opportunity to pet a tame cheetah, get up close to a baby rhino, a male and a female lion, and a jaguar. In the bird section of the Rehabilitation center, Lauren P., Jake, Brandon, Carly and Jessica got to handle and feed eagles native to South Africa (pictures you're definitely going to want to check out!).
Our last few days have been spent doing community service with the students at the Eco Village.  We all watched a presentation in a planetarium (set up by a local South African who does travelling tutorials for students) and then we helped the students, aged 7 to 17, to make mobiles of the solar system. Jessie was great with the teenagers in the group; comparing and contrasting daily life back home vs. life in rural South Africa (she was surprised to discover many similarities!). Olivia, Emily and Tara chose to stay with the younger students and played a catch game that quizzed them on the knowledge that was taught throughout the day.  We have also spent time at a toy library which truly is as fun as it sounds.  What an experience to see so many children smiling and to get the chance to test out some South African games!
                                   The Westcoast Blogger
Check out our 13-day and 25-day trips for a unique student travel to South Africa with wildlife, scenic landscapes, and cultural experience.