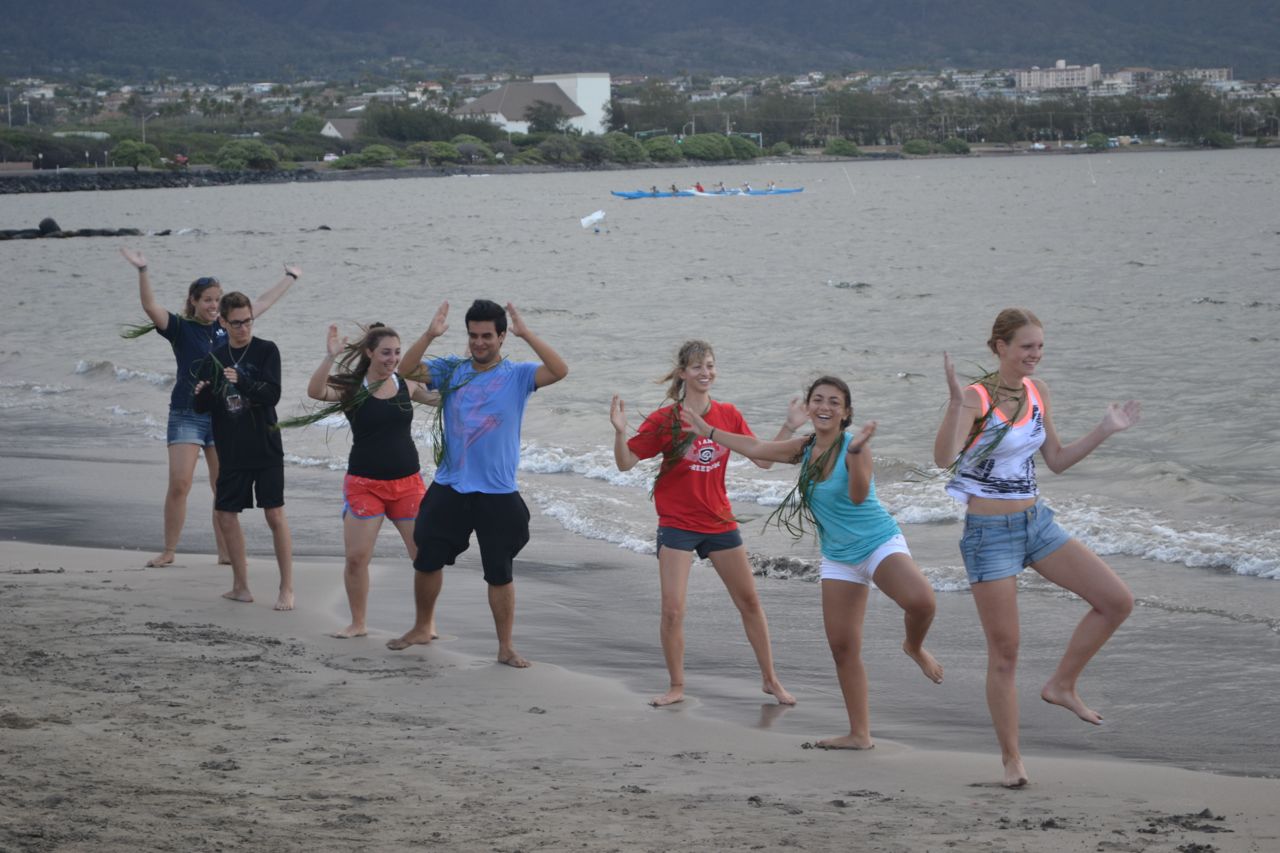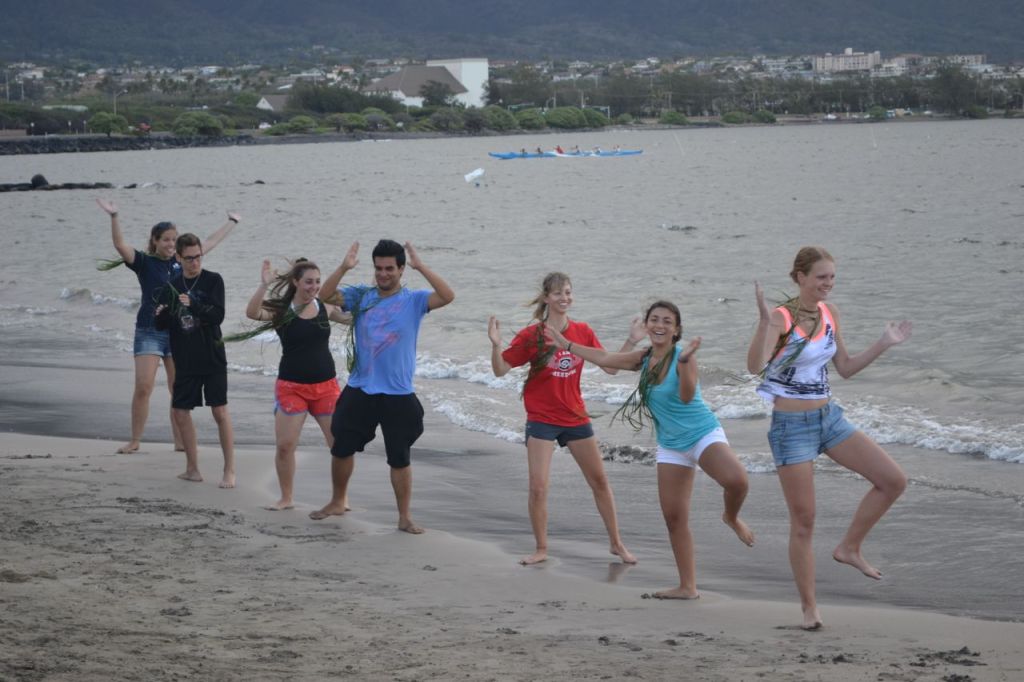 Another update from Hawaii Community Service:
Aloha!
Since our last blog we have had two more great days at the Boys and Girls Club in Maui. They had a large facility with two different fields that we made use of. Chelsea, Emma P, and a few others put together optional games of capture the flag and and flag football. Many of the kids at the club signed up and enjoyed themselves while getting to know our group a little better. Also at the Boys and Girls club, Hannah spent most of her day with a little boy named Sterling. It was hard to say goodbye at the end of our service, but we know that the time we spent with those kids was so meaningful, not only for them, but very much for us.
That afternoon, a professional hula dancer, Auntie Amy, gave us a Hula lesson. We learned that hula is an ancient dance and ritual that has been practiced in Hawaii for hundreds of years to connect Hawaiians to the beautiful nature that surrounds them. We learned and performed a dance on the beach that is about the Hawaiian God of the volcano that our hotel faces. Auntie Amy also taught us how to make leis out of leaves she pulled from her own backyard. We had a small ceremony where we each made a lei for a partner, and presented it to him or her in front of everyone, along with a personalized message of encouragement.
That night, as a special treat, we all got in our pajamas, ordered Chinese food and watched a movie together at the hotel. It was so nice to just spend time with each other and relax after so many busy days. Of course, as with any great pajama party, we indulged in milk and cookies at the end of the night!
The next day, we went to Kihei to surf. As you'll remember, we already had a lesson in Oahu. It was clear that the group had learned a lot since everyone was catching waves. Josh G, Jordan and many others were even able to start catching their own waves without the help of an instructor. Olivia and Stephanie even managed to surf over a wave using a similar technique as they were taught before.  Later that day, we went to Big Beach, which is considered one of the nicest beaches on the island. Some people swam in the water, while others hung out on the beach, reading books and listening to music.
Today was yet another memorable day. We spent our day on a sail and snorkel cruise and visited Molokini and the island of Lanaii. We were able to see about thirty dolphins, countless fish, and turtles while snorkeling in the crystal clear water. To top off the already incredible day, we went back to the Paia Fish Market. Since we went there on our first night in Maui, the group has been asking to go back so we could once again eat the delicious freshly-caught fish. Afterwards, we had a special treat and surprise for the group. The town of Paia happened to be hosting a Japanese festival tonight. Rachel, Jessica, Sammy, Monica, Emma T, and others even joined in on the festive dancing with the locals. After we got back to the hotel, we played a game called Battle of the Sexes where the boys answered trivia questions about girl topics, and the girls answered questions about boy topics. Tonight, the boys won by one question!
It's hard to believe that our adventure will be coming to an end in just a few days, but we are excited for all the exciting things the next few days have in store for us, including one of the most famous luaus in all of Hawaii tomorrow night!
Wishing you all the best!
The Westcoast Blogger