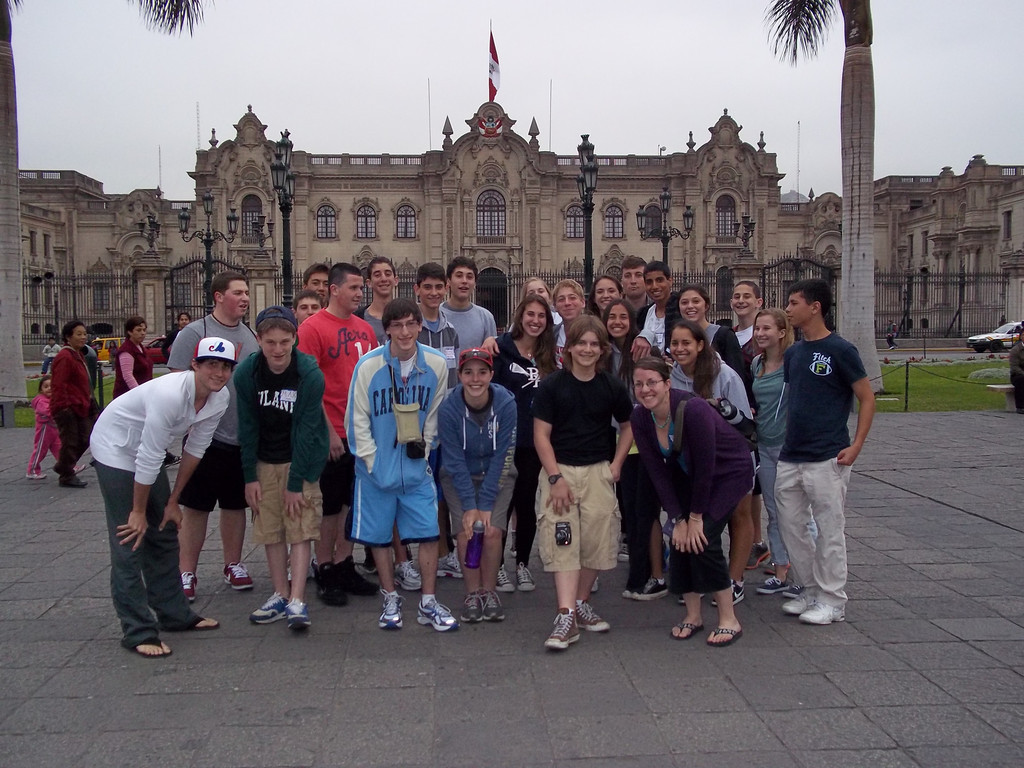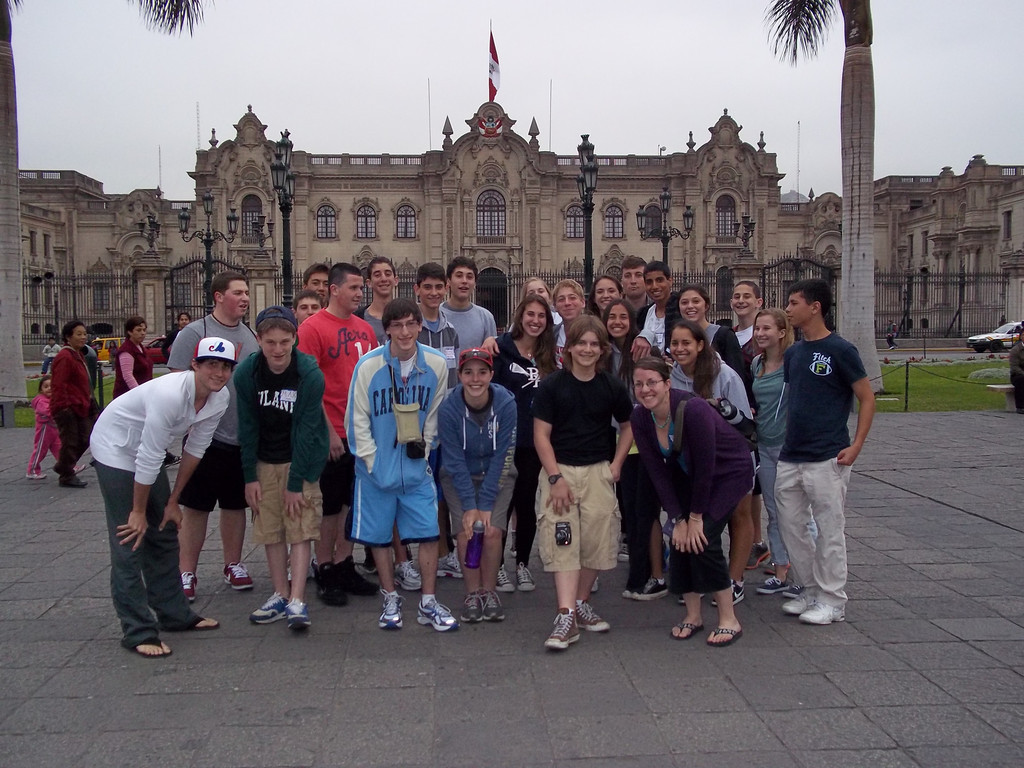 Hola Padres (Hello Parents):
We have just arrived in Cusco and are looking forward to our time here but, wanted to catch you up on our tales of our Amazon adventures…
We were greeted upon arrival at the airport in Puerto Maldonado by Leny and Joesmel, our wonderful guides from Inotawa. They brought us by boat to our lodge and gave us delicious traditional snacks for the boat ride. The snack was called arroz chaufa; wrapped in banana leaves, it consisted of fried rice with veggies inside and was quite a hit! We also were treated to local bananas.
The boat ride was full of positive energy- there were easily over 25 songs sung with impressive talent. Nikki was not shy about her passion for Adele, while Rachel belted out some Whitney Houston. Jake got us singing "Some nights" and a very successful rendition of Bohemian Rhapsody can be credited to Zoe S.
After docking the boat we hiked to the lodge! With no electricity, we sat by a bonfire playing charades and drinking starfruit juice ! 🙂
Our next few days at Inotawa Lodge consisted of both service and adventure. Olivia and Mollie learned how to master the machete as they cleared out a field that will become an artificial beach for sea turtles, while Zoe C., Rebecca and Haley quickly and carefully sifted through dirt to plant avocado seeds. The third section entailed Giovanni, Spencer, Zach and Anna sawing bamboo and creating the space for the endangered turtle eggs, while the fourth Section, transporting dirt, was dominated by Carly and Jake.
We also ventured out on many group hikes to see some hoatzin, dusky titi monkeys, and long skinny trees known as Justice trees.
Our last full day in the jungle began with bird watching and a rafting race down the Tambopata River.  Though the larger group may have lost the race, Zoe S's efforts to use her feet as the motor were especially appreciated.
Later we made rings, bracelets, and necklaces with our friends at Inotawa using local seeds! This gave us all a chance to show our true artistic abilities.  Just before dinner the power went out, but that didn't stop Zoe C., Jess, Olivia and Haley from offering to help in the kitchen. They set each table and helped prepare a cake for a birthday celebration in a different tour group.
This group of trip members continues to do selfless acts of kindness with each day that passes, and it is something we absolutely recognize daily.  "Dare to Care" has become our theme – before bed we all sit in a circle and acknowledge one another on selfless or courageous acts that we see in one another. Whether it's Rachel being recognized for bravely terminating big, scary bugs without flinching or Zach acknowledging Eli for being so respectful and kind every single day, this group has truly bonded in just a quick eight days.
Before departing for Puerto Maldonado, we asked everyone to tell us what his or her favorite part of the trip so far has been…
"Understanding and learning a new culture but also new ways of life." – Rachel
"Talking to all of the local people." – Olivia
"The stars." – Rebecca
"Bonding with everyone and developing genuine relationships with everyone." -Carly
"Rafting in the river and feeling part of a group." – Mollie
"Finally making it to Peru." – Jacob
"Rafting down the river." – Bianca
"Learning how these people live and experiencing it." – Rikki
"Being able to use my Spanish speaking skills with the people. I also really enjoyed being able to be a part of this culture and really being able to see how life is like in the amazon and really realizing how lucky I am." – Lexi
"Being on the edge of the boat down the amazon river with Carly." – Anna
"Helping with the turtles project." -Giovanni
"Beading and getting to know the local guides." – Zoe S.
"Bonding with everyone in the Amazon." – Eli
"Taking the raft down the river and making new friends." – Spencer
"Seeing the capybaras (giant rodent/guinea pigs) while boating to see birds." – Haley
Until the next time,
 The Westcoast Blogger