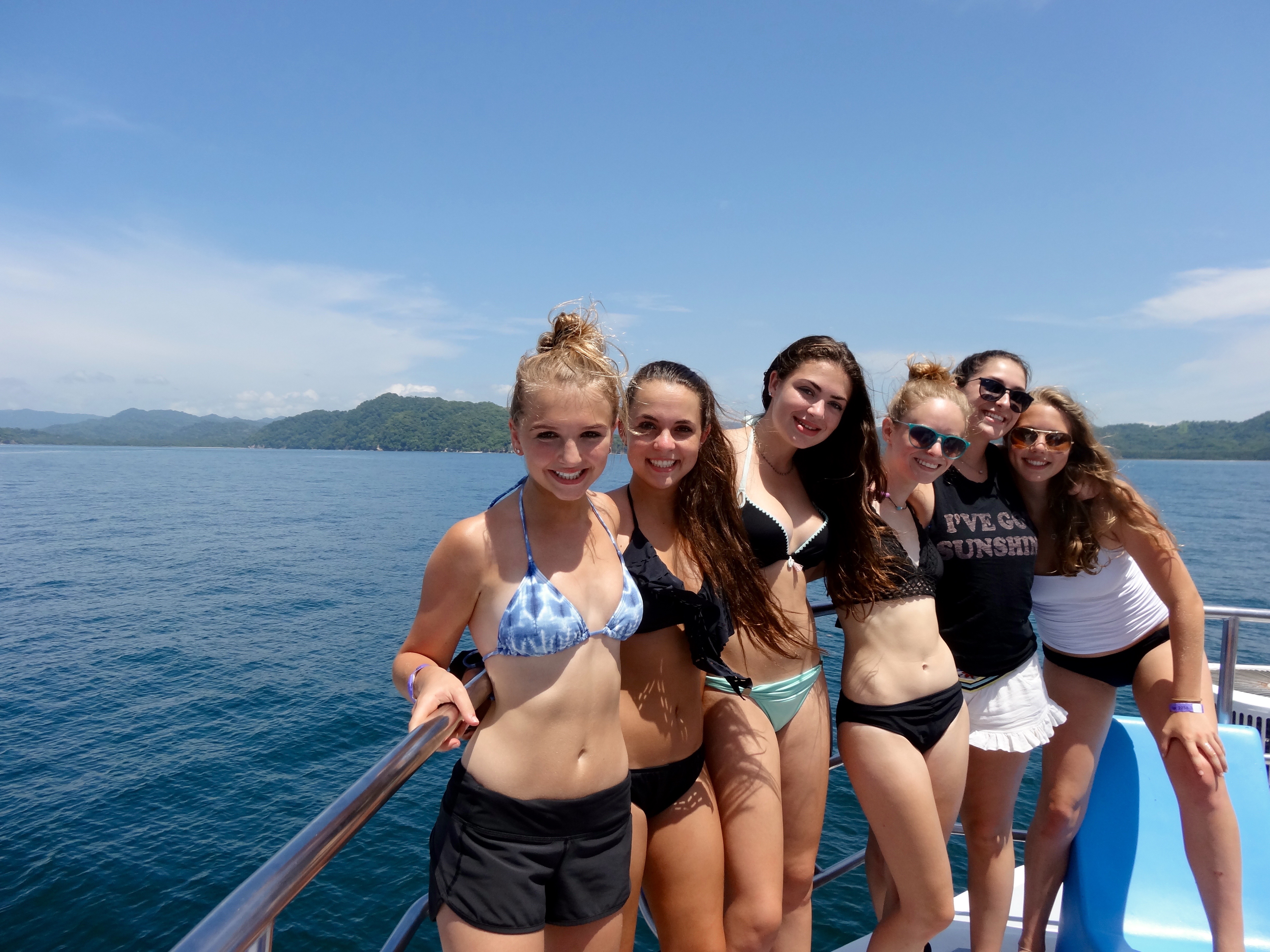 After our latin dance lesson, we can safely say that our group has reached optimal bondage.  Trip members danced salsa and merengue at Hotel la Rosa de America, performing dips and spins under the stars between the pool and the palms.  How's that for Costa Rican nightlife?!  There were many laughs as trip members tackled new move after new move, until eventually each pair of dancers had enough of a repertoire to dance a 20 second showcase.  Everybody made their partner look good, which is the sign of a well-gelled group.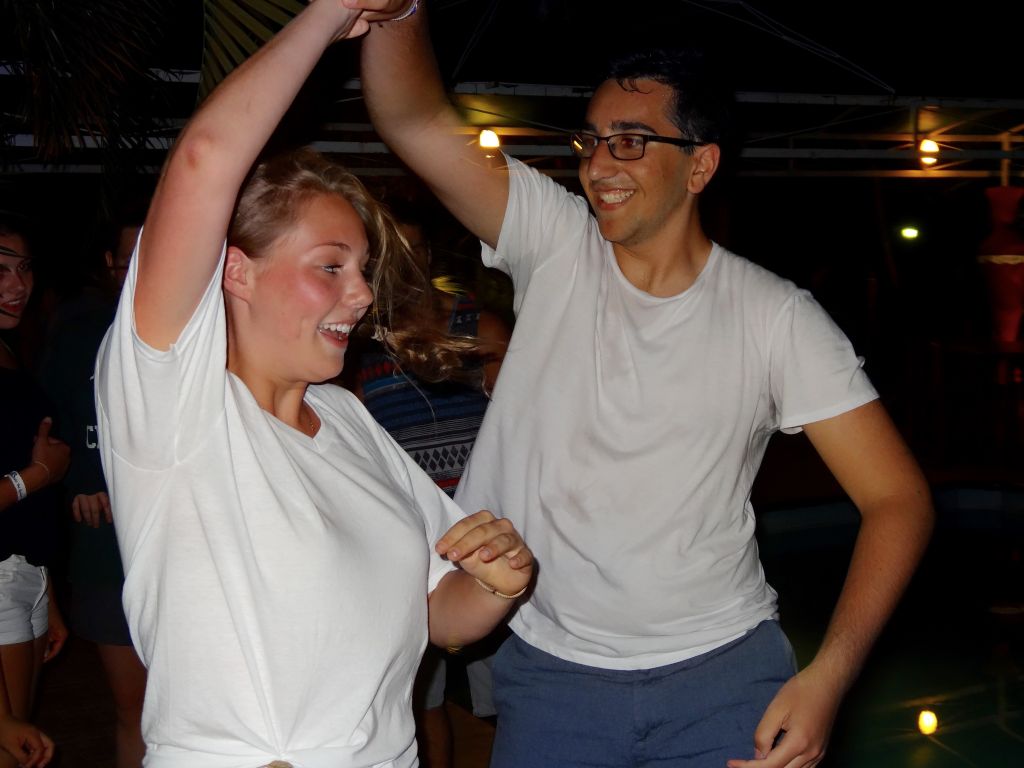 Many of us skipped our routine coffee at breakfast the following day to leave room for some of Costa Rica's most famous gourmet java.  We ventured to a coffee farm and roasting facility called Café Britt.  Noah was selected as the honorary coffee taster for the tour; the tour guides taught him how to taste a coffee and why it must be slurped loudly (to give the coffee maximum oxygen for the full taste).  Noah's good manners got in the way of his technique at first, but after a bit of coaxing (and coffee) he was slurping aggressively in no time.   Meanwhile, Hannah received a crash course on how to be a coffee bean picker… and how to look good doing it!
The following day, we made like Captain Jack Sparrow and set sail for the isle of Tortuga just off the west coast.  To get there we sailed between little islands, some of which looked a lot like giant turtles… one end of Tortuga looked like a humongous face sleeping in the water – it was all a bit magical… and easy to see why the west coast of Costa Rica was the chosen as the setting for Jurassic Park.  Though we saw a great deal of wildlife around the island (wild boars, parrots, crabs, yellow fish), we saw no dinosaurs… and still no Flamingos.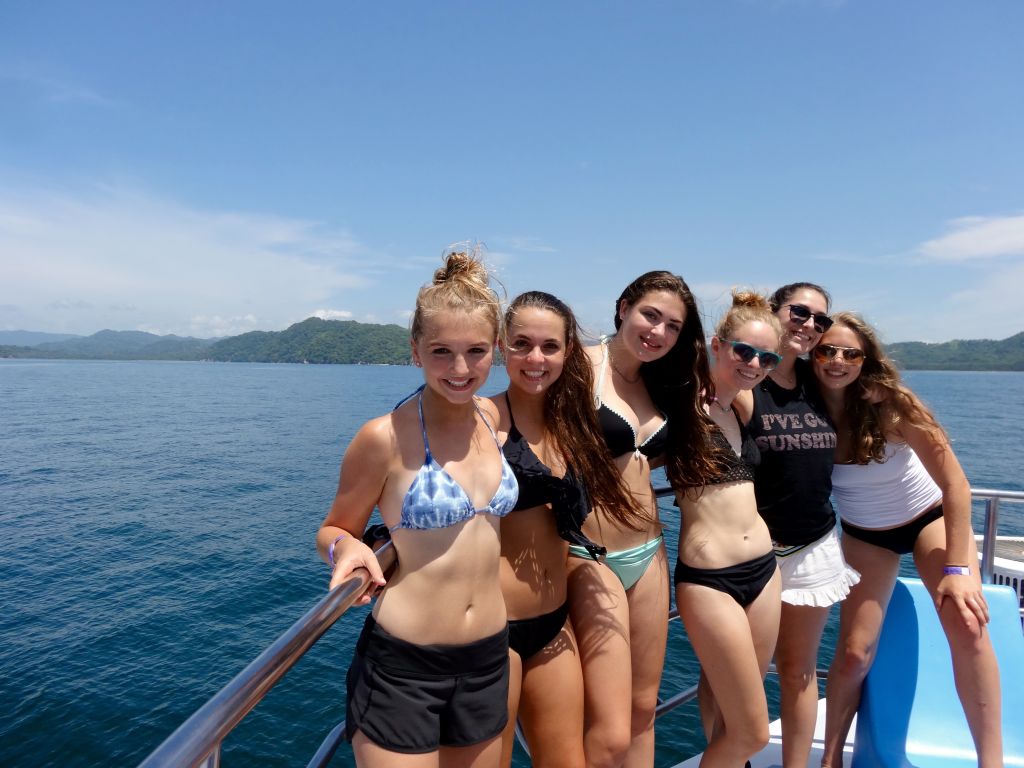 We've capped the trip off with two successful days of community service at a local sports camp, where trip members passed the hours swimming, playing, colouring and painting with kids from San Jose who don't usually get to make the trip to the outdoor rec centre where we worked.  As soon as the local kids boarded their bus, our trip members realized that the end had finally come… the adventure was complete.
And so if you have been reading these blogs to stay updated on the adventures of a loved one, this means that the next update you receive will most likely come from them.  Re-entry isn't always easy, but trip members have expressed again and again how fortunate they feel to have had and shared this experience with a new international family of friends.  Thank you for reading these blogs and supporting this trip and its members – they've had this life-changing experience thanks to the people who will be waiting to see them when they get home.
Over and out,
The Westcoast Blogger