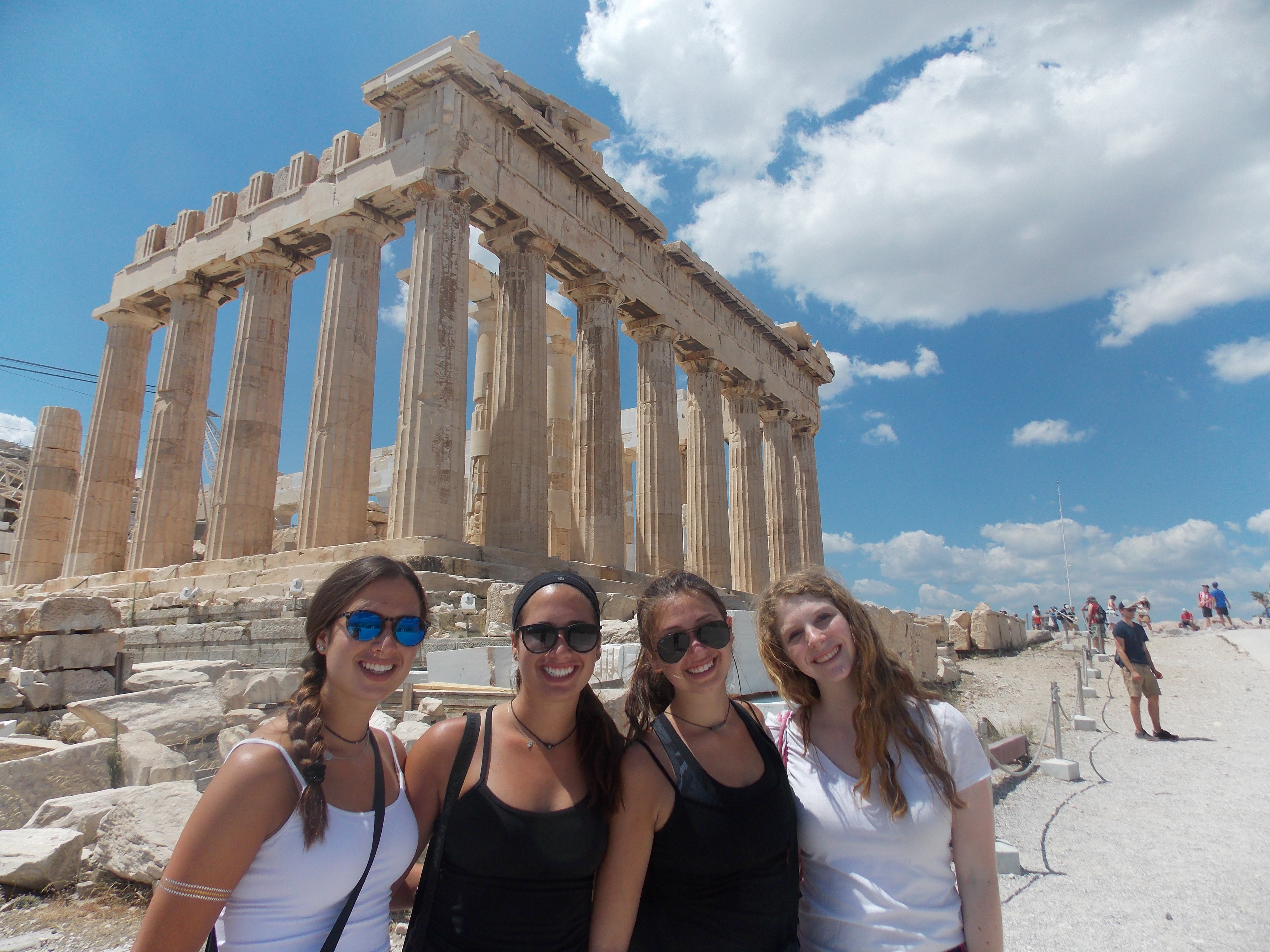 Yassas from Greece.
Trip 67 has enjoyed a week of adventure in Greece that has taken us to the beautiful shores of the Ionian Sea,  the mountainous landscape of Monodendri and the historical metropolis of Athens.
In Syvota, the trip members got their first taste of water sports by kayaking the turquoise waters of the Ionian Sea, swimming off of gorgeous beaches and water tubing. Courageous trip members opted for fish pedicures while others took an evening stroll along the oceanfront.
The trip members then made their way to the mountains of Monodendri where they were greeted by fresh mountain air and traditional Greek wildlife that TM Zoe describes as a domesticated zoo of dogs, cats, goats and cattle. In Monodendri, we were lead on a hike descending the Papingo gorge where Sydney N and Alix had a moment of pure serenity- performing the yoga pose Siddhasana on the edge of the gorge with the beautiful mountain landscape as a backdrop.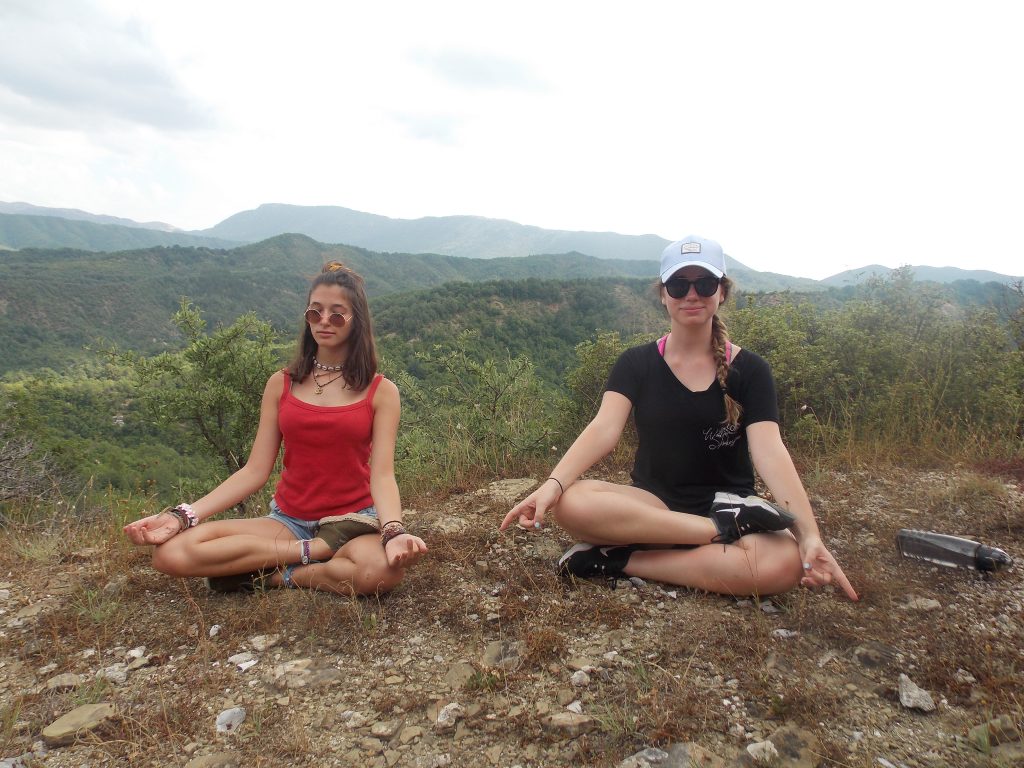 Trip members were excited to celebrate Jordan's birthday. He received a midnight birthday delivery of fresh waffles drizzled in chocolate from trip members Matt, Reed, Alden and Daniel E. The following evening, he was surprised after dinner with treats, a Greek birthday cake and a card signed by his fellow trip members. We then took the birthday festivities back to the hotel where we played pool, cards, and TM Matt was victorious in a string of undefeated Battleship matches- try as they might, nobody could sink his battleship.
Throughout our travels we have been working on our Greek phrases such as efharisto' (thank you) and kalime'ra (good morning). We are also  realising that almost everyone in Greece is named George – bus drivers, outfitters, you name it. The trip members seem to be making friends wherever they go; the boys skipped rocks with Israeli travellers in a freshwater lake in Monodendri which allowed TM Alden to practice his hebrew,  Nicole's staff group invited Steve to participate in their evening program Quest at a park in Olympia and Mason, Charlie, Daniel B and Hayden played soccer with local boys in a square in Nafplios.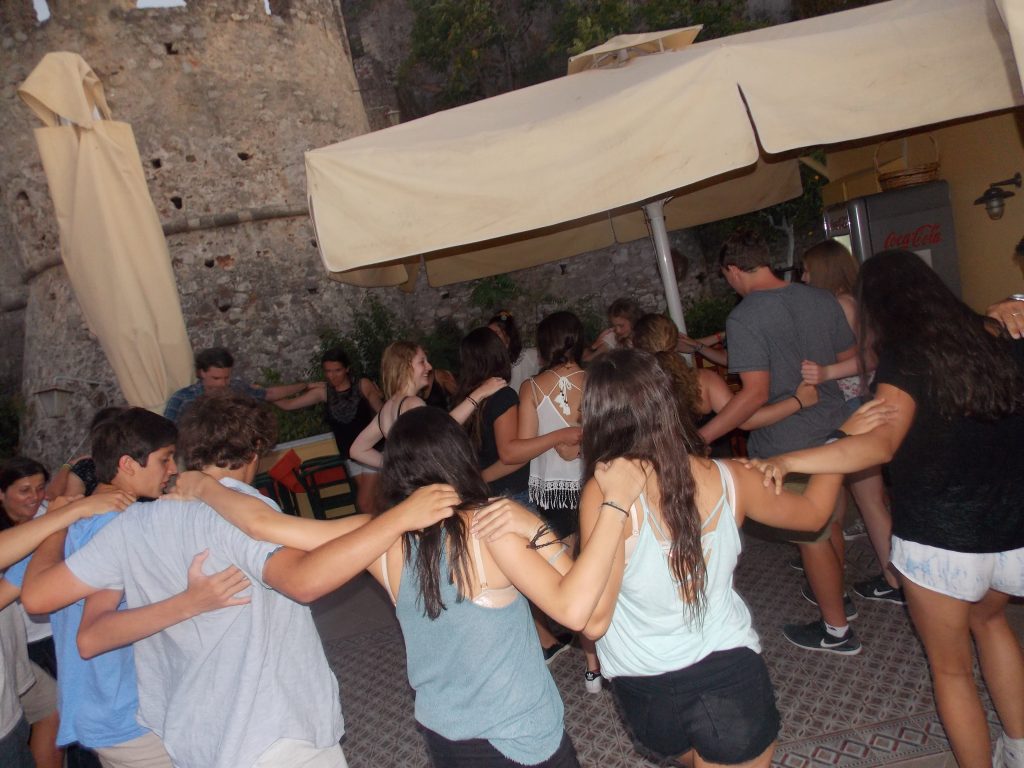 Our time in Nafplios ended with an infusion of Greek culture as we were treated to an evening of Greek dancing on our hotel's rooftop terrace overlooking the sea. TM Hayden perfected his slap kicks with the help of dance instructor Petros.
The trip members are now excited for the final stage of our journey – the Greek islands of Naxos and Santorini.
The Westcoast Blogger
Are you ready for this experience? On our 25-day tour to Greece and Italy, you will discover all wonders of these summer destinations, including the greek islands.