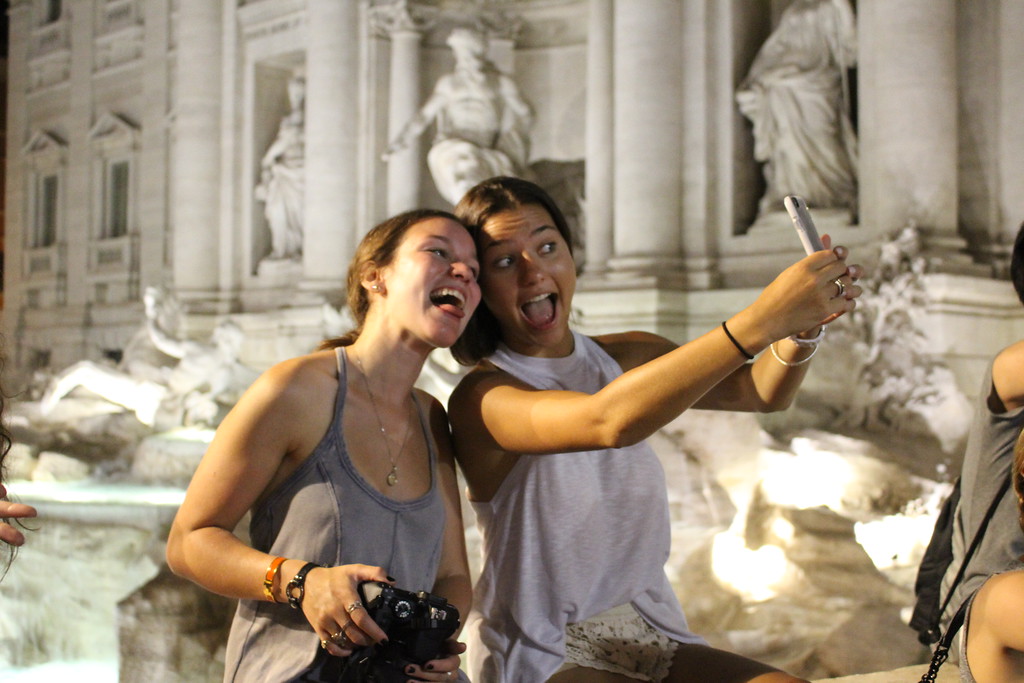 Ciao from Italy!
Wow! I can't believe that we are already are traveling from Italy to Greece! As I write this we are making our way from Italy to Greece on the ferry. Italy was such an amazing experience and we had many laughs and made memories and inside jokes that I think we'll be laughing about the entire trip!
Our time began in Rome where we had the perfect mixture of exploration and sightseeing! Caroline and Olivia led the group to a local gelato place near the Trevi Fountain that definitely didn't disappoint. For an afternoon program, we split up into groups using local Italian candies for a very competitive scavenger hunt around the Trastevere region of Rome. We even had to make our way behind a gelato counter and capture photo evidence of scooping gelato, as well as take video footage of a fake wedding proposal. The whole group had to come back to our meeting place wearing war paint for extra points! Congratulations to the Yellow team who won, including: Caroline, Jenny, Jill, Hannah, Romy & Peri. We ended our evening sitting at the Piazza steps singing and listening to music with local Italian students. Something really amazing about Italy is that the language is so amazingly beautiful. Thanks to Sam and her language abilities, we could easily communicate during our time here. Whenever there was a question as to what someone was saying, he ran to the rescue and impressively translated on the spot!
After a morning touring the Perugian Chocolate factory we spent our afternoon relaxing poolside and racing down waterslides. Abigail was one of the few brave ones to jump off the high dive and show the rest of us how it's done. This day was also a national holiday for our Canadian trip members and the five of them (Jordyn, Jessica, Romy, Erica & Duncan) decided to represent their country by requesting the all red swim caps which were, as you can imagine, very stylish.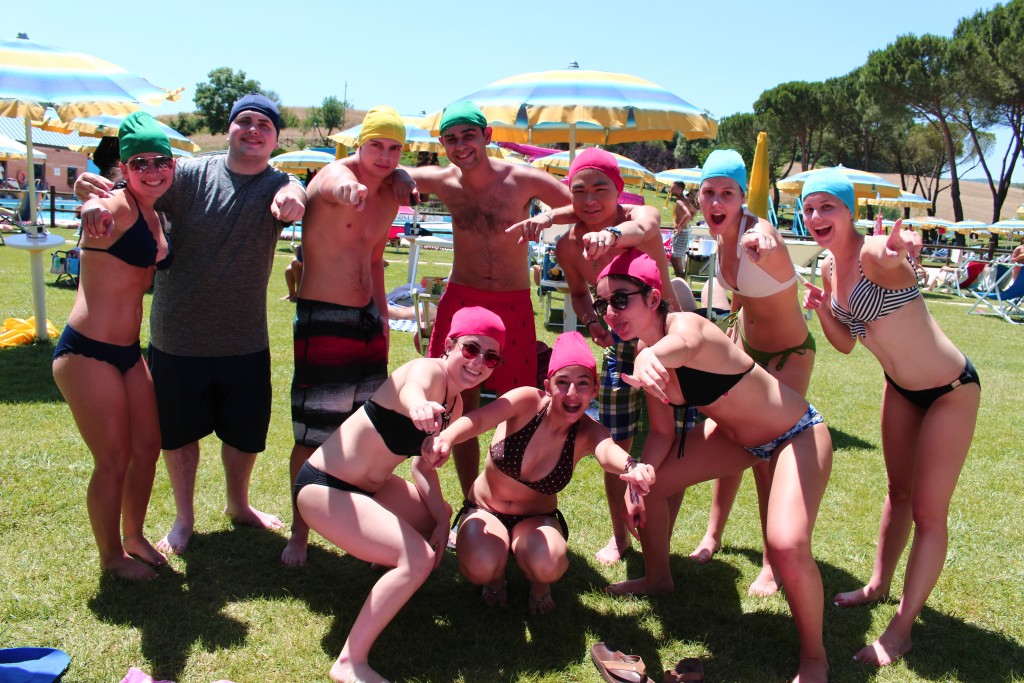 Many opportunities came up to show off dance moves, whether it was all of us chilling out in the Perugia city center listening to Duncan's music or watching a performance in all Italian! Jill and Rachel were hilarious and didn't hold back when music was in abundance and brought energy to the group after dinner.
We then had the pleasure of meeting up with Raefaella (the owner and chef who runs "Let's Cook in Umbria") who welcomed us into her home and instructed us on how to make some authentic Italian dishes. Seth and Jenny were entrusted with the most important responsibility of the meal, the dessert! In her outdoor garden we enjoyed our delicious meal of homemade pizza, pasta, and tiramisu all made from scratch! So far, we've all been very impressed with the Italian culture and food. Though we're sad to leave this amazing country, we are excited to see what the blue waters and white sand beaches of Sivota, Greece will hold for us.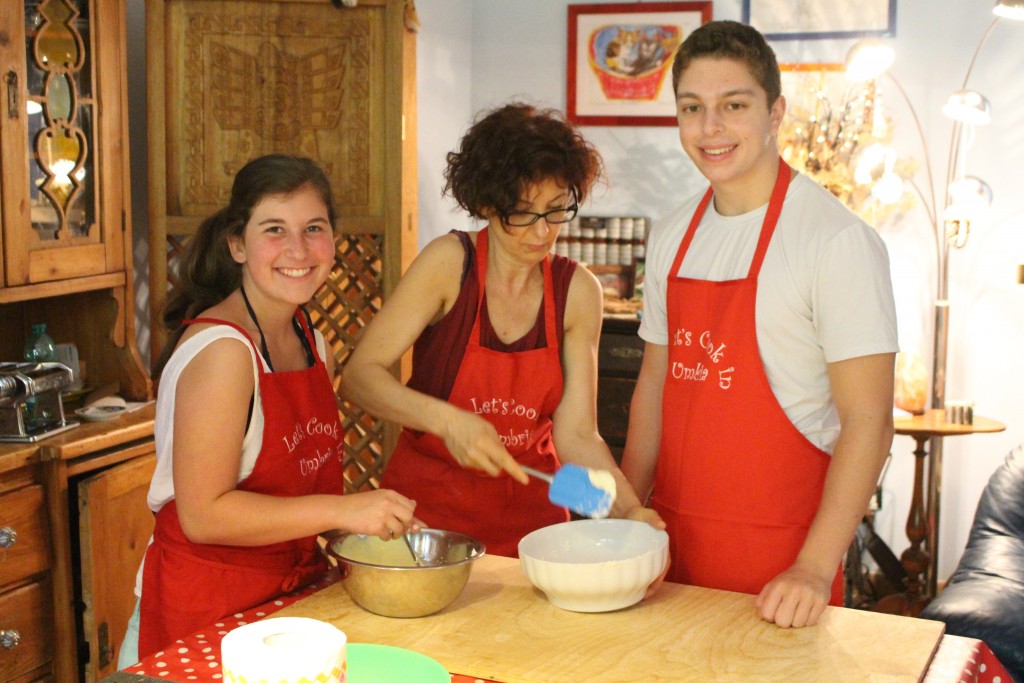 Stay tuned for more updates!
The Westcoast Blogger
Think this trip sounds like fun? Explore our Greece and Italy tour availability.
Save
Save