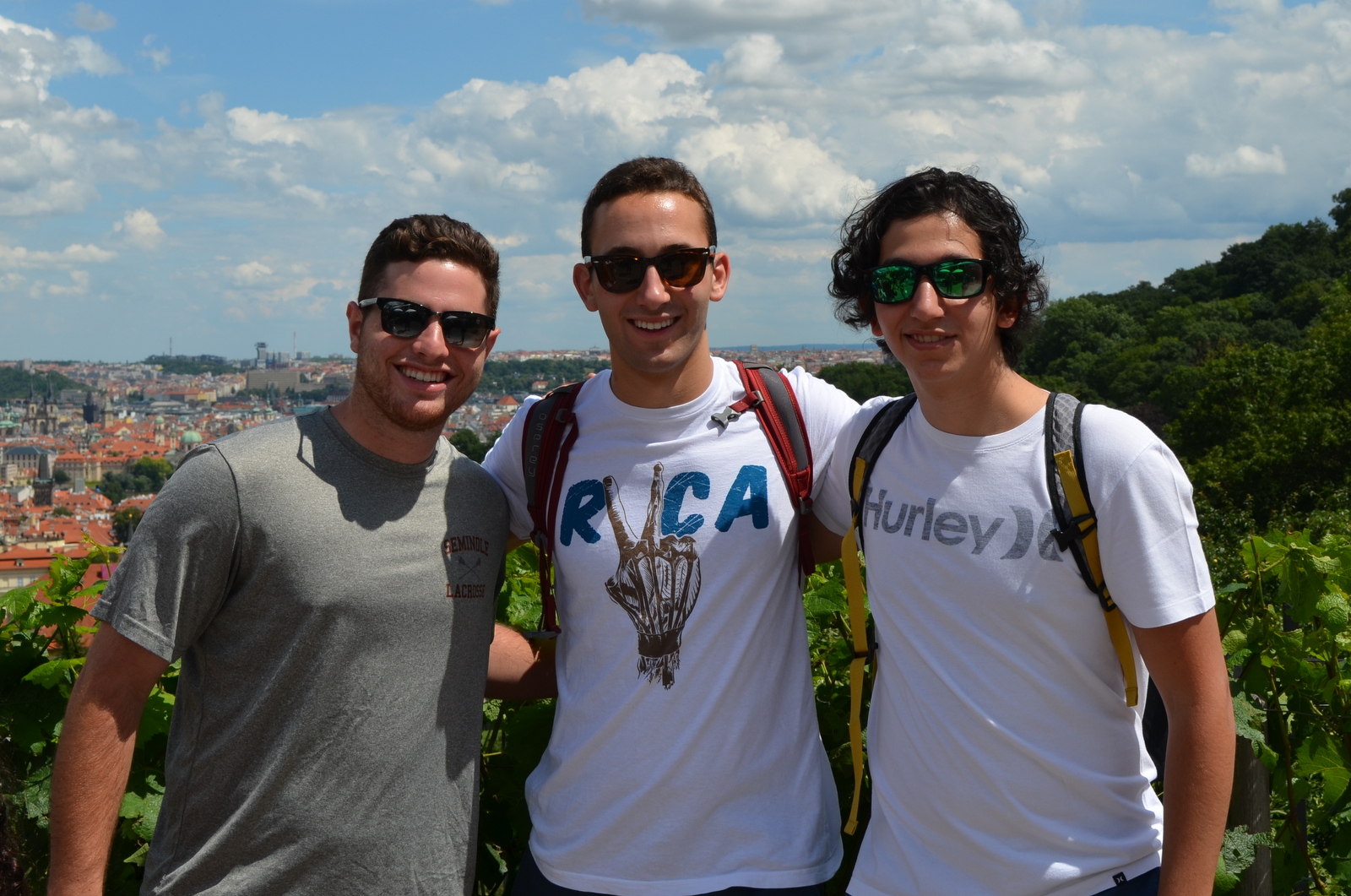 As excitement filled the air with anticipation and curiosity, and we prepared to depart for our grand adventure, we caught a glimpse of Le Bron James , all 6 foot 8 of him at JFK. This was a good sign of many good things to come. After a smooth  jump over the Atlantic Ocean we landed in Prague in time for lunch. The prominent golden colour of houses and bright red roofs was a welcoming view of the picturesque town. We began our visit pedal boating on the Vltava river soaking up the sun, taking in our new European surrounding.
The next morning, we made our way to Mala Strana to meet Hannah, our guide to the city. She took us up the hill to the Royal Palace of Prague where she wove us through the history of the City of a Hundred Spires. Immersed by Czech Republic's culture, we followed our guide to the renowned John Lennon Wall. Started by the youth following Lennon's death, it represented a way for people to express themselves in the symbols of love, freedom and equality. The wall has now been reinvented twice but that hasn't stopped people like ourselves coming from around the world to keep adding layers of our own voice to this wall. Our creativity continued as we arrived at Cocina Rivero where we worked with the Chef to prepare our dinner. Sectioned off into courses, we washed, cut, chopped, mixed and stirred.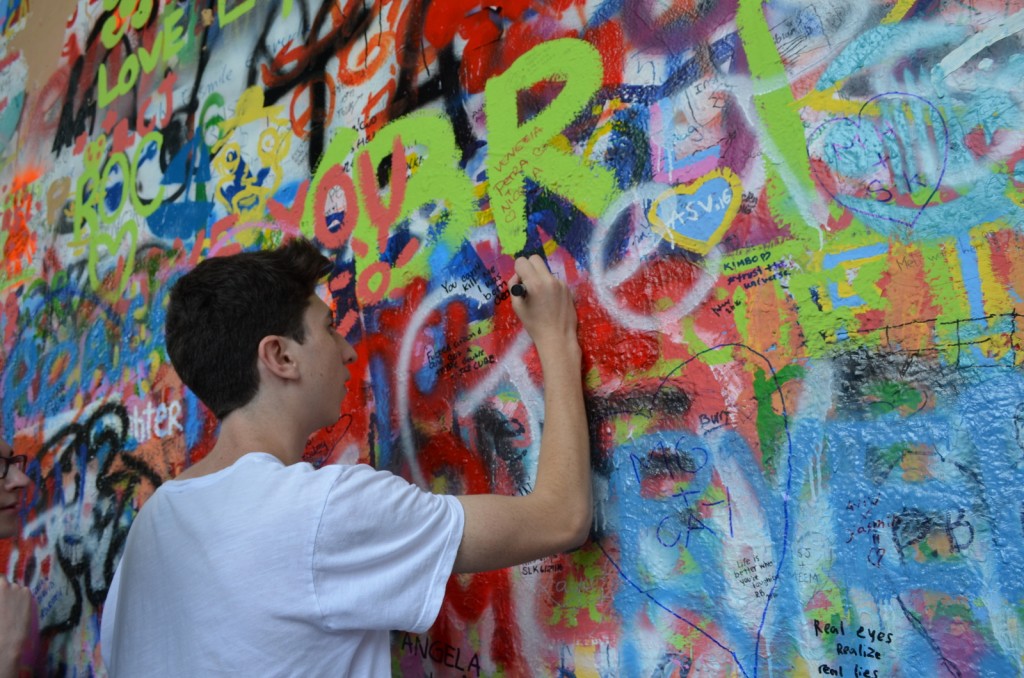 Awake and ready to meet our next destination, we headed out to Vienna, but first a quick stop in the scenic Medieval town of Cesky Krumlov. A maze of twisted cobblestone streets and alleys built around the impressive castle. We stopped for lunch and explored the well preserved medieval gem. Next heading to the capital of Austria and headed for Kartner Strasse, a pedestrian zone in the center of Vienna with a diversified mix of historical buildings, traditional shops, stylish flagship stores and tasty restaurants. After watching Wales beat Belgium in the Eurocup, we headed over to the Ring Boulevard to admire one of the most prestigious opera houses in the world, the Vienna State Opera.
After a restful night we took a bus up to Schonbrunn Palace, the Imperial summer residence. Our guide took us through different styles, interests and history of the Habsburg Monarchs as we explored 40 out 1,1441 stunning rooms of this Baroque palace. After photos in the garden we jetted over to the famous Nashmarket for lunch. The popular market runs between two streets with long never ending rows of options of food stalls selling diverse food from all over the world. Refueled and rested we met our bike tour leaders who would leisurely take us around the City of Vienna and see it from a new angle. We biked to the Hofburg Palace and saw the balcony where Hitler once stood claiming Vienna, a balcony that has never been used since. We rode past historical statues, current monuments, old buildings and a contemporary house based on nature, all while our guide stopped to actively engage us in the significance and interest of these destinations. Our bike ride brought us to Prater, an amusement park in Vienna that dates back to 1162. The Park itself was fun to explore but nothing stood out more than the Wiener Riesenrad Ferris Wheel.  The giant Ferris wheel is a trademark of Austria's capital and allowed us to enjoy the breathtaking views over the roofs of Vienna. It was a wonderful way to end the day and say good-bye to Austria as we get ready to move on to Slovenia in the morning.
The Westcoast Blogger
Have we piqued your interest? Explore our 18-day European teen tour and start planning your own adventure with Westcoast Connection. It will be the travel experience of a lifetime!