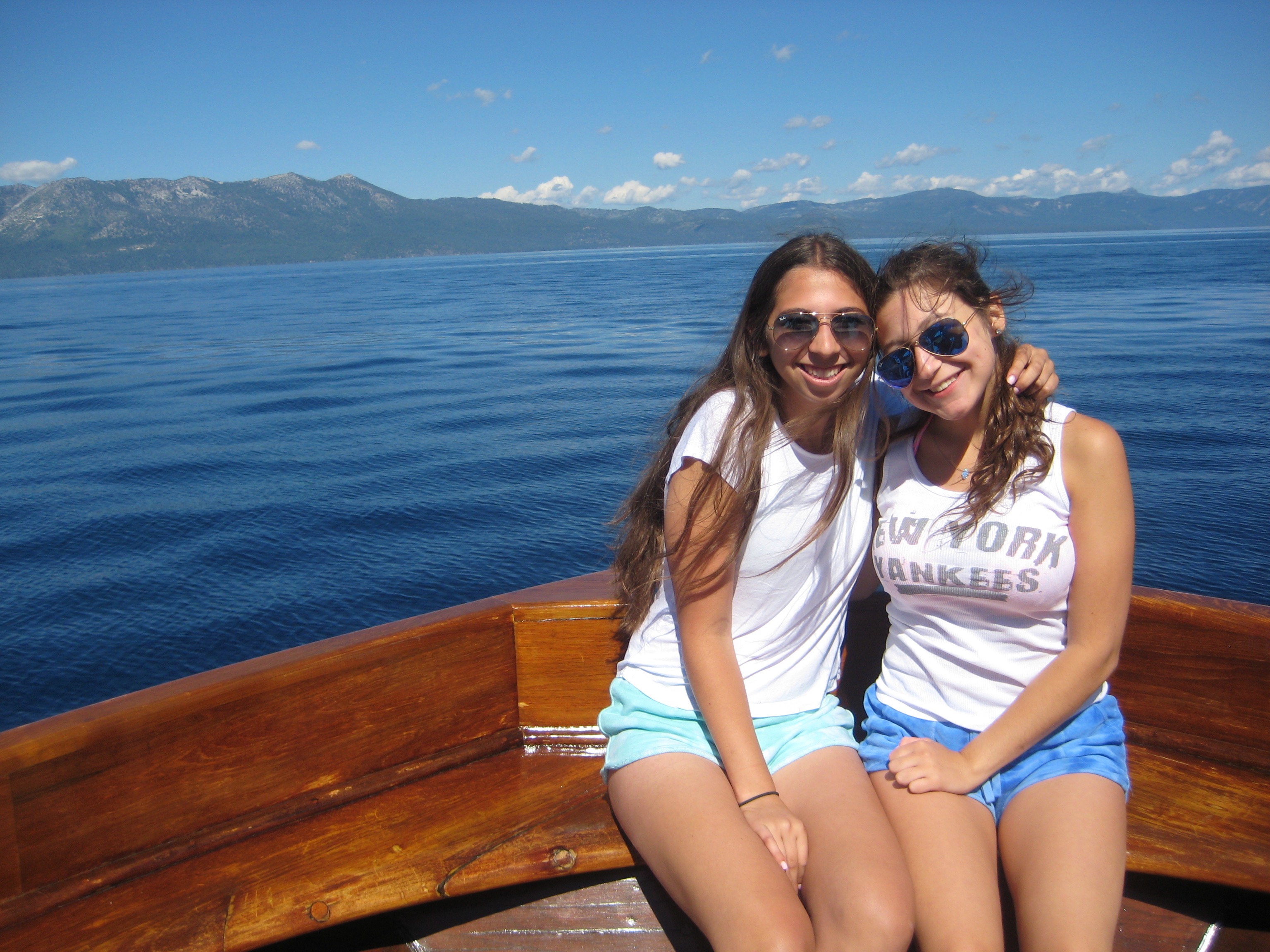 Hey Trip 16 followers,
Here's a quick update from our stay at Lake Tahoe.  Our adventures started with a white water rafting trip – a first for the majority of us. Although some of the trip members were nervous prior to the ride, we all ended up having a great time (with some of us even jumping into the river voluntarily to cool off)! After rafting, we went back to our campsite for dinner and played a round of Lip Sync Battle. We were divided into different teams and were given a song that we had to dance/act out. There were many original and hilarious performances, but the one that got the whole crowd laughing was the group who sang, "We're Never Getting Back Together" by Taylor Swift. Our night ended with hanging out by the campfire, roasting marshmallows, and eating 'smores.
The next day, we woke up to a feast of French toast and headed off to our boat cruise around Lake Tahoe. We relaxed, snapped some pics, and enjoyed the beautiful scenery. After leaving the boat, we zipped over to a neighboring beach for a BBQ and some waterskiing/wakeboarding/tubing. A group of us started playing beach games including football, while others soaked in the sun. There were even some of us that washed our hair in Lake Tahoe to make it a one-stop event! After a whole day in the sun, we went back to the campsite to take it easy, plays basketball and hang around the campfire. We played a few games, and then had some fondue for dessert.  Overall, our two nights in Lake Tahoe ended up filled with sunshine, great activities, and lots of memories. We also got the opportunity to get to know more people on our trip.
After our stop in Lake Tahoe, we headed down to Ventura Beach for another camping stop that got our group together and helped us prepare for the soon-coming L.A. We went out on the town for dinner and grabbed a movie before heading back to the site. The following day, we had a sleep-in, some beach time, and even learned how to do laundry! We guess it wasn't as hard as we thought! After a solid day in Ventura, we went back to the site for our steak/chicken/salmon dinner and enjoyed one more night of camping programs.
Next stop… Los Angeles! Catch you soon guys
The Westcoast Blogger