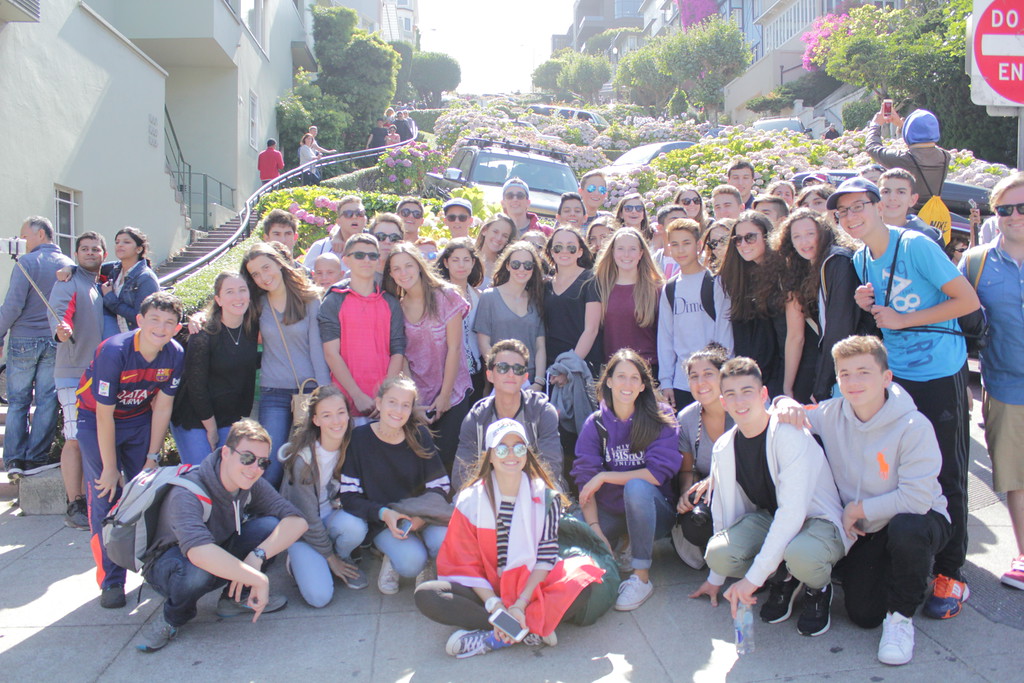 Hello Families!
It has been an incredible start to our tour out here in California! Although we're only a few days in, the trip members have been on a whirlwind San Francisco adventure. Ever since our journey began at the airport, the trip members have been participating in tons of ice breakers and activities, allowing them the opportunity to get to know each other and what they have in common. The first night in San Francisco, we explored Chinatown after a scenic cable car ride and stumbled upon a fortune cookie factory! The trip members loved the authenticity of the gift shops and restaurants, and it was awesome to see them begin to bond over early trip memories.
Our second day in San Francisco started with a ton of games and activities to get the kids moving and interacting with one another. One ice breaker polled the trip members with a series of this-or-that questions, and they then traveled around the group to find someone with a set of perfectly matching answers – we had more than a few pairs! Our afternoon took us to the Golden Gate Bridge and Sausalito, where the trip members participated in a photo scavenger hunt. That night, we attended an Oakland A's game against the Pittsburgh Pirates. It happened to be "Authentic Fan Friday", so every trip member got a free A's shirt and memorabilia – what an awesome surprise! That day was also our trip member Alex's 16th birthday! We surprised him by decorating a seat on the bus with balloons and streamers, singing an incredibly loud rendition of "Happy Birthday", and ending the night with a huge cake!
We have already gotten a morning routine down, starting the bus ride with a great play list, that has the trip members singing along, and some words from our fabulous bus driver, Bonnie. Day three took us to famed prison Alcatraz in the morning, where the trip members got to explore the inside of the cell house. The afternoon was spent at Fisherman's Wharf, where we got lunch explored Pier 39. We found a colony of sea lions at the edge of the pier, which was an incredible sight to see. The pier had a ton of hidden gems, such as a museum of vintage arcade games and an old-school magic/toy shop. The trip members loved getting to walk around this classic San Francisco location, and they were in great spirits all afternoon. We ended our day with a huge bowling extravaganza and scavenger hunt-type challenge that got the trip members working together. There's nothing more hilarious than watching a group of trip members try to bowl after doing 50 pushups or spinning around 5 times – the competition brought a lot of laughter. After just three days together, they have already started to make lifelong memories and friendships.
Our next stop is Lake Tahoe, followed by Ventura Beach, which are our first two camping destinations! Keep an eye out for another blog post next week with updates about all the fun memories your trip members have been making!
Signing off,
The Westcoast Blogger