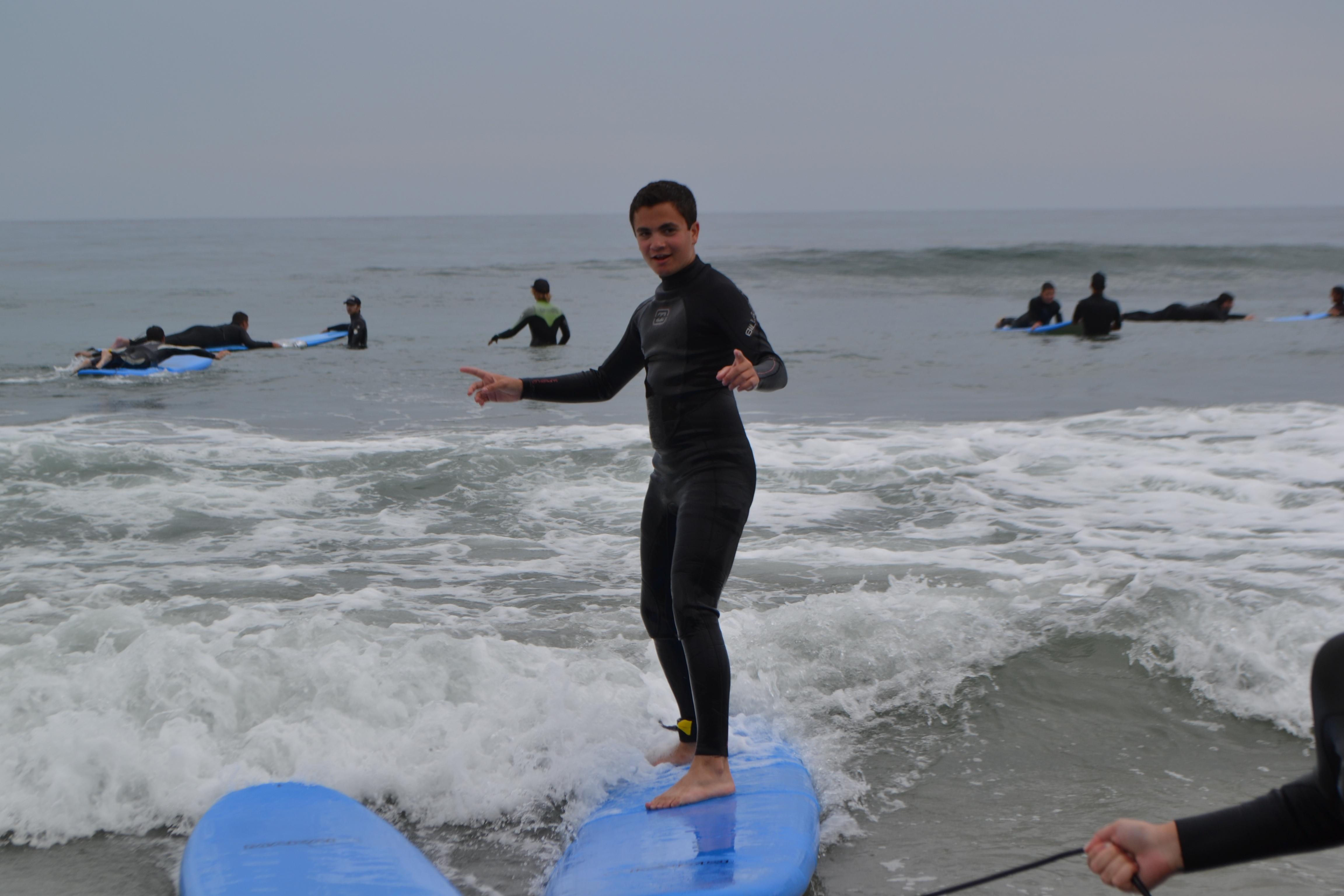 Dear Voyageurs,
The cruise was a blast.  It was like a resort on water, with a spa, mini golf, a pool, and plenty of other activities ready for us whenever we wanted.  Aaron and Brian liked playing mini golf, and winning of course, against two of our additional chaperones, Rich and Kurt while most of us played in the pool and got in the hot tub to relax and soak in the sun.
Our first stop was Catalina Island where we got to kayak and snorkel.  There were beautiful fish to see and we were so close to them.  At night, we had an awesome dinner in the Mardi Gras dining room where we feasted on appetizers, main courses (sometimes 2), side dishes, and desserts until our stomachs couldn't take any more.
The next day we stopped at Ensenada, Mexico.  It was cool to be in Mexico and to experience another culture. There was a main street that we all went to where we could buy souvenirs and authentic Mexican food.  Eve and Julie each had bracelets made for them on spot, which was cool to see them made in front of our eyes.  Noah K. enjoyed bargaining for all of us and trying to get the prices as low as possible. The last day was a day at sea. We took advantage of the free time to rest up, soak in more sun, and prepare for our last 10 days together!
In San Diego, we arrived and went straight to ice skating. Morgan tried it out and did pretty well but was never too far from the side rail. For the third time this summer we were doing winter activities. It was fun to SnapChat friends because they were all confused as to where we were.
The next day we went to the world famous San Diego Zoo.  The zoo was gorgeous. It truly felt like we were in a whole other environment.  We got to see lions, and tigers, and bears, oh my!  Most of us really enjoyed the polar bears and couldn't get over how cute the Koala bears were.  It was a great experience of Koalafornia! Afterwards, we went surfing.  Bailey and Evan were naturals and were hanging ten and making everything look easy (although all of us were able to stand and catch a few waves). The instructors were super helpful and made us feel like experts.  We even got to see some dolphins in the distance jumping and having fun.  At night, we went to Seaport Village to grab dinner in downtown San Diego. It was a great last night in California.
Next up is Vegas and then the Canyons!  We can't believe the trip is coming to a close. See you all in a week!!
 The Westcoast Blogger