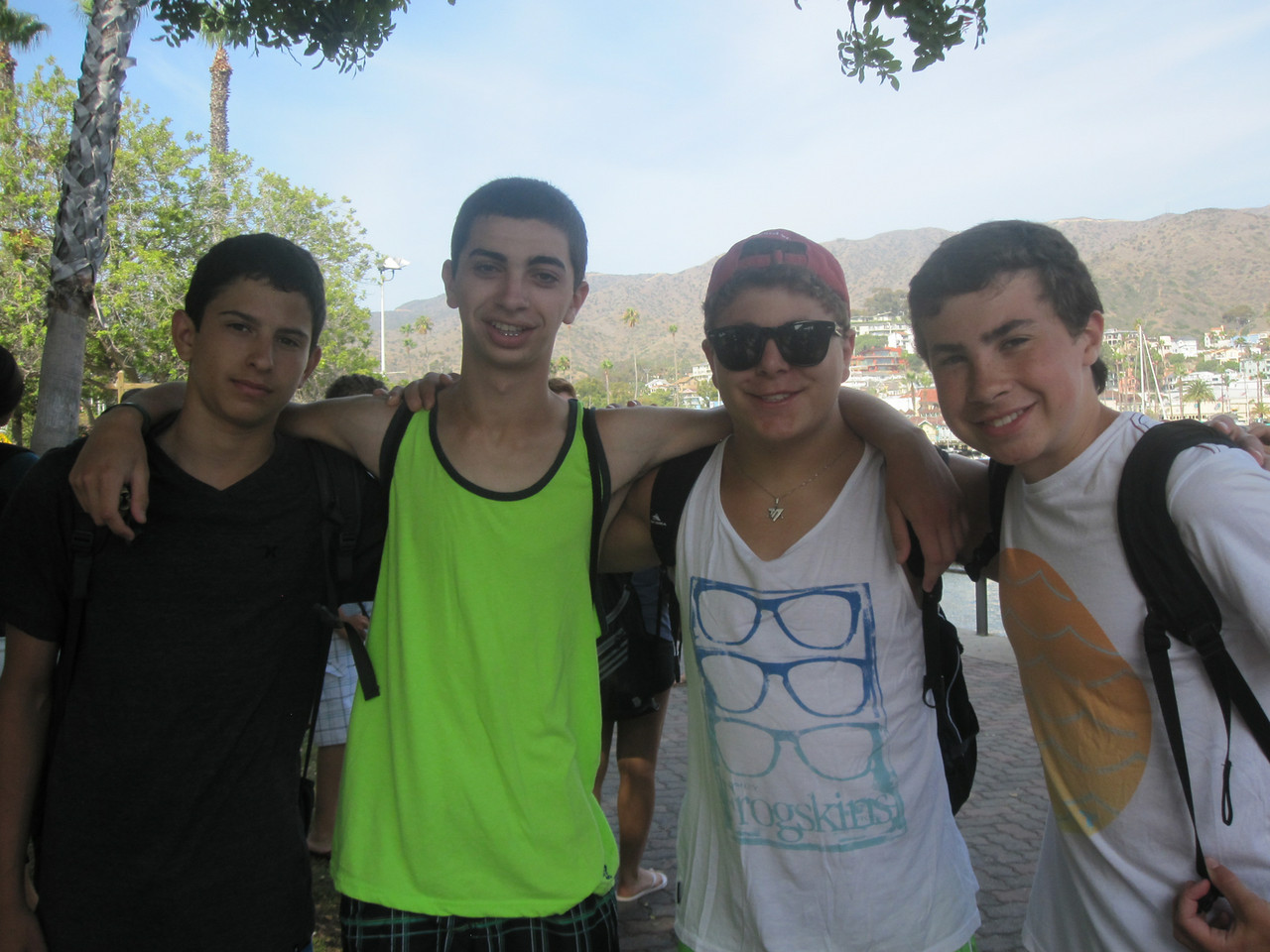 Ahoy everyone!
We have just returned from our nautical adventure and we cannot wait to tell you about it!
Monday morning we boarded the beautiful Carnival Inspiration; we immediately took advantage of the buffet and filled our bellies with pizza, ice cream, hot dogs, hamburgers and everything else you could possibly imagine! That afternoon, we enjoyed the boat's facilities. Jared Z had a few more ice creams, while Jared A. and Jake hit the gym.
We all reconvened for dinner, where we were overwhelmed by the never ending menu. Josh L and Seth made a pact to try the "rare find" of the night – which over the 4 nights included frog, alligator, rabbit and escargot (or as us less fancy people call it, SNAIL). That night, Sammy, Joe and others were spotted at the teen club. Others hit the arcade, enjoyed the scenic view on the deck and of course, had more ice cream (hey! It was available 24 hours, what would you do!?)
The following day we arrived at our first port –beautiful Catalina Island. Carly, Missy and Samantha J soaked up some rays on the beach before our crazy snorkeling adventure, while others explored the town and bought some souvenirs. Then, as a group we all went snorkeling in the beautiful blue water. Elijah was shocked by how many fish there were swimming around him, while Danny and Eric snapped some awesome underwater pictures. Ali L swam 'so far out' that some trip members are said to have thought she was a mermaid. That evening, we enjoyed another delicious dinner and then an evening filled with dancing, exploring and laughter.
The next day, we arrived in Mechico! Sam K, Gabe and Jamie were spotted trying on the latest fashion in sombreros. We walked around in staff groups, enjoying the views and people watching. That night, there was a Mexican themed deck party. ALL 27 boys decided to dress up in robes, showing up to the party in style. We all danced to Spanish hits, and other classics including the Macarena! Taylor showed off her moves once again. We even participated in the record-breaking 214 person conga line.
Our last day on the ship was a relaxing one. On our "sea day" we soaked up the sun, played shuffle board, did karaoke and freaked out when our morning mix song "Summer Paradise" came on. During our final dinner, Jared A. made a touching toast, reminding us all how close we have become and how much we should take advantage of every second left on this amazing trip.
That's all for now. Thankfully, we had a great time and no one had to walk the blank. We may not have found any hidden treasure, but we have the gift of each other which is a pretty close second.
We are now in Vegas heading to Bryce, Zion and the Grand Canyon. We will update you again in a few days.
Talk to you soon!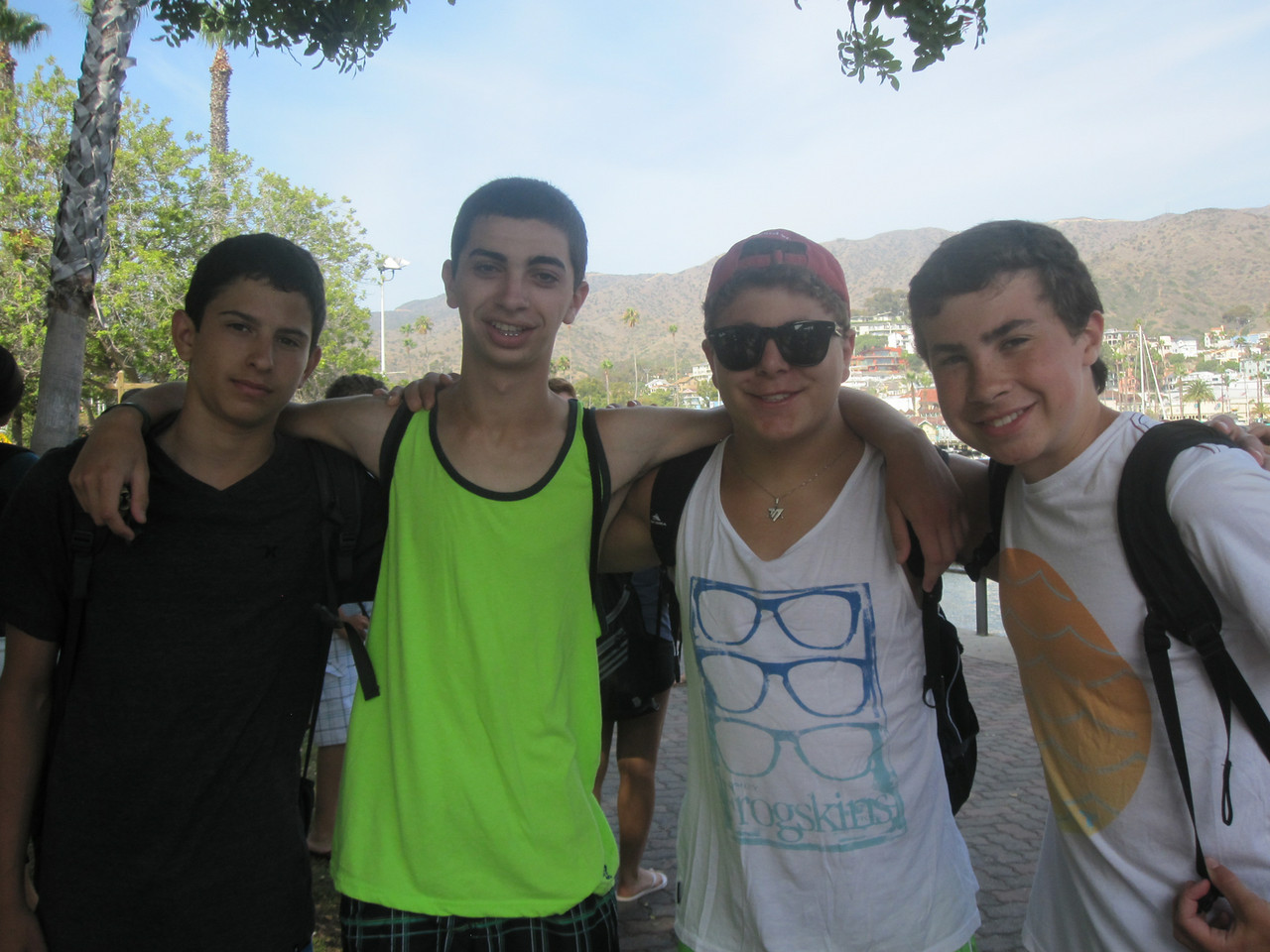 – The Westcoast Blogger