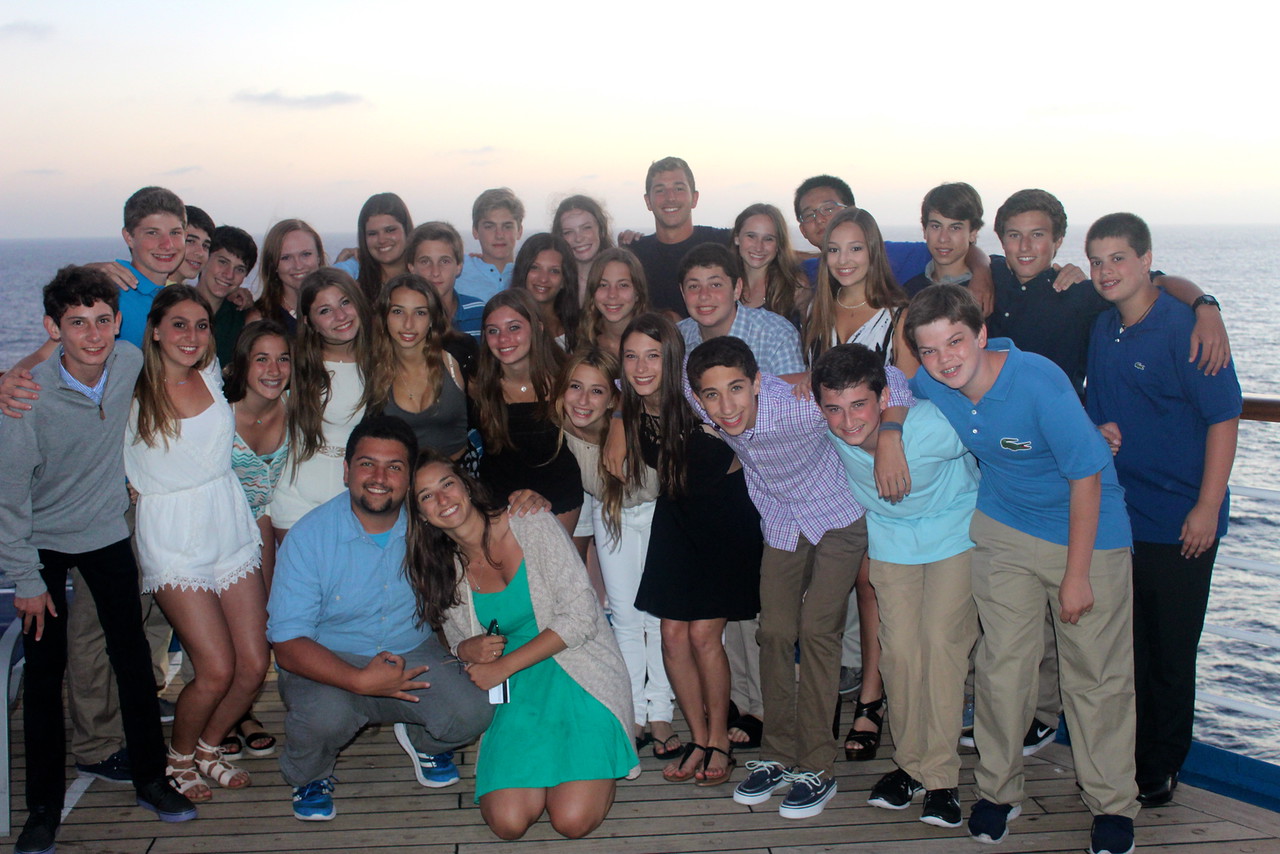 Hello Everyone!
We have just returned from our 4-day CRUISE and are now in beautiful sunny San Diego, California! I cannot believe how fast the cruise went by – it feels like we just blinked and it was over!  But let's start from the beginning….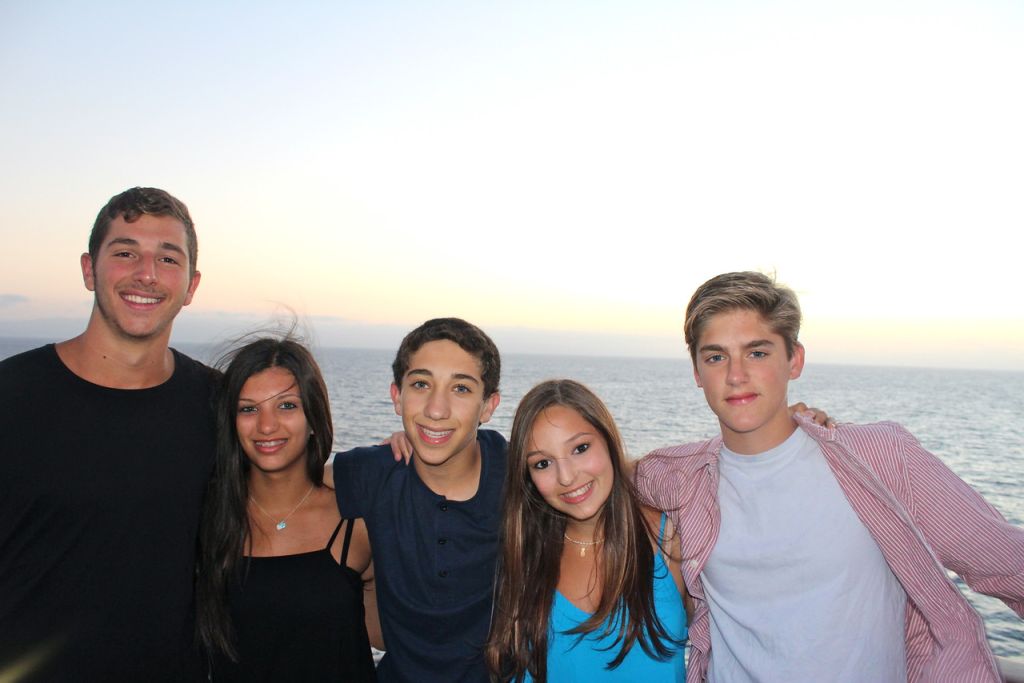 We drove out to the port in Long Beach on Monday morning and very smoothly went through customs and boarded the ship. For a lot of us, it was our first time on a cruise ship and it was quite the experience. We were all marveling at how enormous the boat was and how many activities there were for us to do. We spent most of the first day just exploring the ship and hanging out by the pool and getting ourselves all organized. A daily highlight for everyone was DINNER.  We all got to go to a fancy dining room, get all dressed up and pretty much order whatever we wanted.  It was fun to see everyone looking as fancy as we haven't really seen that side of people on the trip!
The next day, we made port at Catalina Island and it was really beautiful.  We all rented snorkeling masks and flippers and got to do real snorkeling in the ocean.  And when I say real snorkeling – I mean REAL snorkeling because there were so many fish! Some were quite big actually and you could swim right up next to them.  The water was so clear and beautiful and even those who are usually intimidated to try things that seem a little scary got out into the water and swam with some fish. It was an awesome experience for everyone – we all wished we could have stayed longer. The rest of the day was spent exploring the island and then heading back to  the ship for the daily R&R that we got a little too used to while on the boat.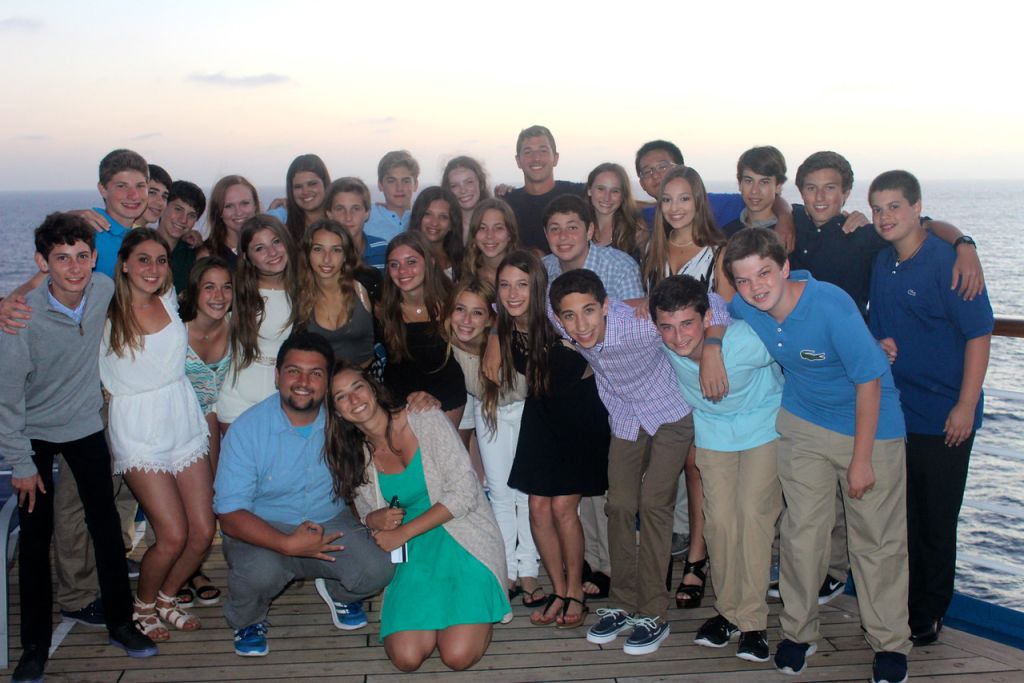 Our third day on the cruise, we stopped in Ensenada, Mexico.  While we didn't stay for long, we had time to explore the main street and buy some souvenirs. Some of the boys bought some pretty hilarious sombreros and also got to try authentic Mexican tacos and some of the best guacamole they had ever tasted. It was definitely a successful visit!
The last day of our mini "vacation within a vacation" was spent at sea just hanging out with friends and relaxing. There were so many fun activities…we tanned, swam, played ping pong, went to the gym and even had time to hit up the spa. It was a nice breather for everyone to be able to wander about on their "own" for a few days.
We disembarked from the ship yesterday are now in San Diego. Upon arrival, we did something you don't do every day…ICE SKATING in sunny Cali weather! For most of us it was our first or second time on skates and I am proud to say that everyone got out there and gave skating a chance. By the end, most people were able to skate around in a full circle by themselves!  It was also really fun for some of the kids who DO skate to show us their skills – shout out to Sydney N., Jack, and Jonny for showing us how it's done on the ice!
It is very hard to believe there are only 9 days left in our trip!! Today we head to the famous San Diego Zoo and then hit the waves in the afternoon to go SURFING!  It's going to be a really action-packed and exciting day.
Until next time!

-The Westcoast Blogger