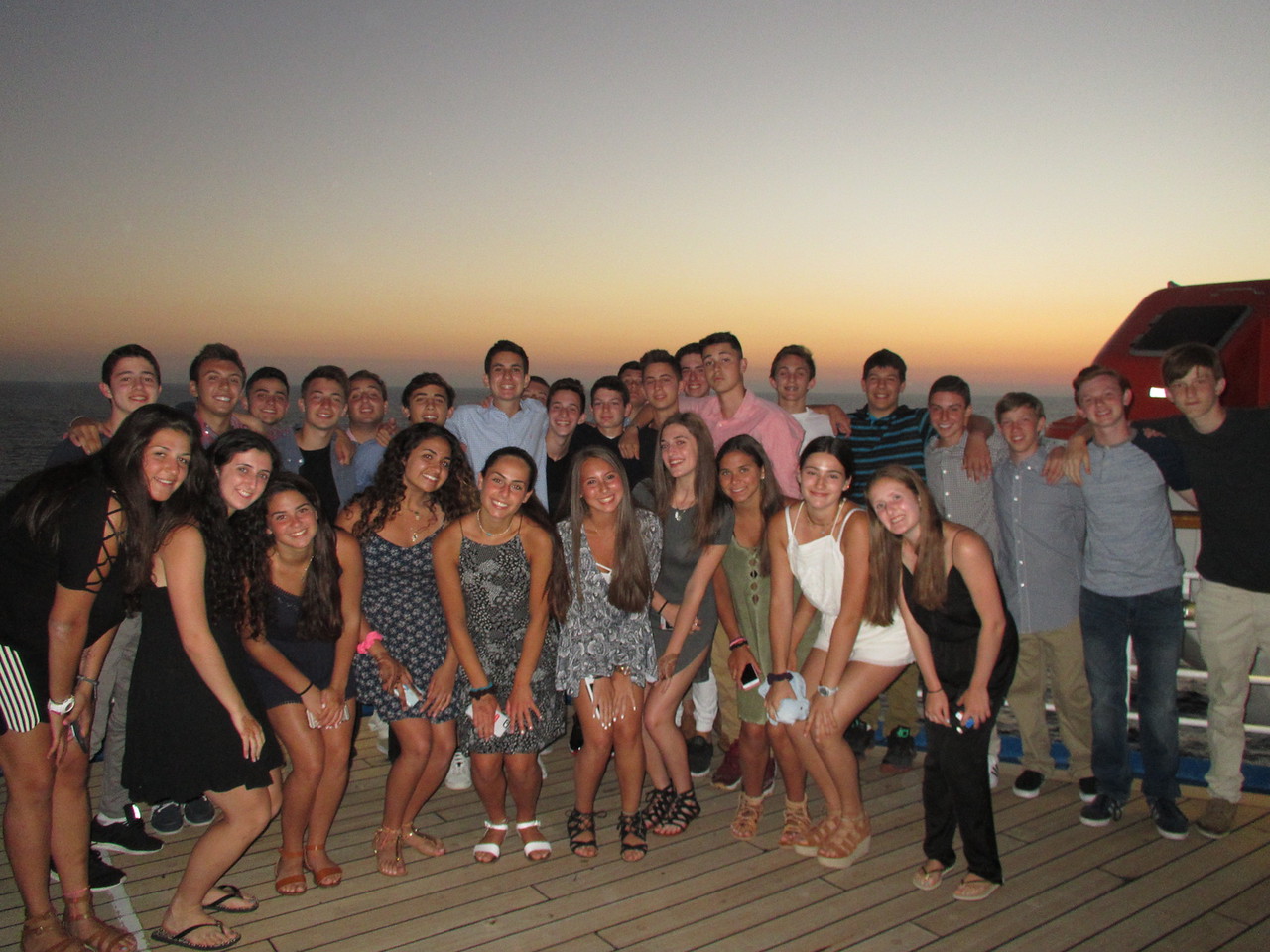 We set sail Monday morning from the port of Long Beach aboard the Carnival Inspiration, en route to Catalina and Ensenada, Mexico. Once on board we went to the Lido deck to enjoy lunch and unlimited soft serve ice cream. We then spent the afternoon sunning and swimming. For dinner we enjoyed gourmet food in the dining room and the famous Carnival Chocolate Melting Cake followed by a night in Club O2 dancing and having fun.
The next morning we docked in Catalina where we had some free time, played mini putt and then grabbed snorkels and flippers to explore Catalina's aquatic landscape. One trip member exclaimed that they could not believe how large the fish were and how brightly colored they were. After our snorkeling adventure we headed back on the boat and then set sail for Ensenada while enjoying another night filled with delicious food and fun on the ship. Sam and Mikey entered a 70's music trivia contest and won the top prize!
On the third day of the cruise we said hola to Mexico. We explored the town of Ensenada by checking out the local shops and art. The girls were excited to get their hair braided and many rocked side cornrows which made them look vacation fabulous. We then spent the rest of the day on the boat enjoying the pool and amenities. That night there was a deck dance party and Noah C. started a dance circle which really kicked the party up a notch. We danced the night away under the stars until late curfew.
Our last day on the cruise was a day at sea. Everyone had a chance to sleep in and enjoy a relaxing day! Many trip members took advantage of the pool, gym and spa. We enjoyed our final dinner together and danced with our favorite waiter, Dewa. We then danced our final night away and said goodbye to our new friends.
The next morning we disembarked and continued on our adventure to San Diego. We stopped for lunch then went ice skating! Everyone twirled around the ice and we got to enjoy a skating camp mini recital which was very cute. On our last day in San Diego we went to the beach to go surfing. The trip members were awesome surfers catching waves like professionals. One trip member said they loved surfing so much they wanted to move to California so they could do it every day! Then we went to the San Diego Zoo where we did a guided bus tour and had a chance to go on the gondola. Trip members loved the koala bears, pandas, birds and gorillas. Next, we went to Seaport Village to browse and eat and then ended our evening with surprise fireworks! This surprise treat was a great way to end our stay in San Diego.
Next up….Vegas Baby!!!
The Westcoast Blogger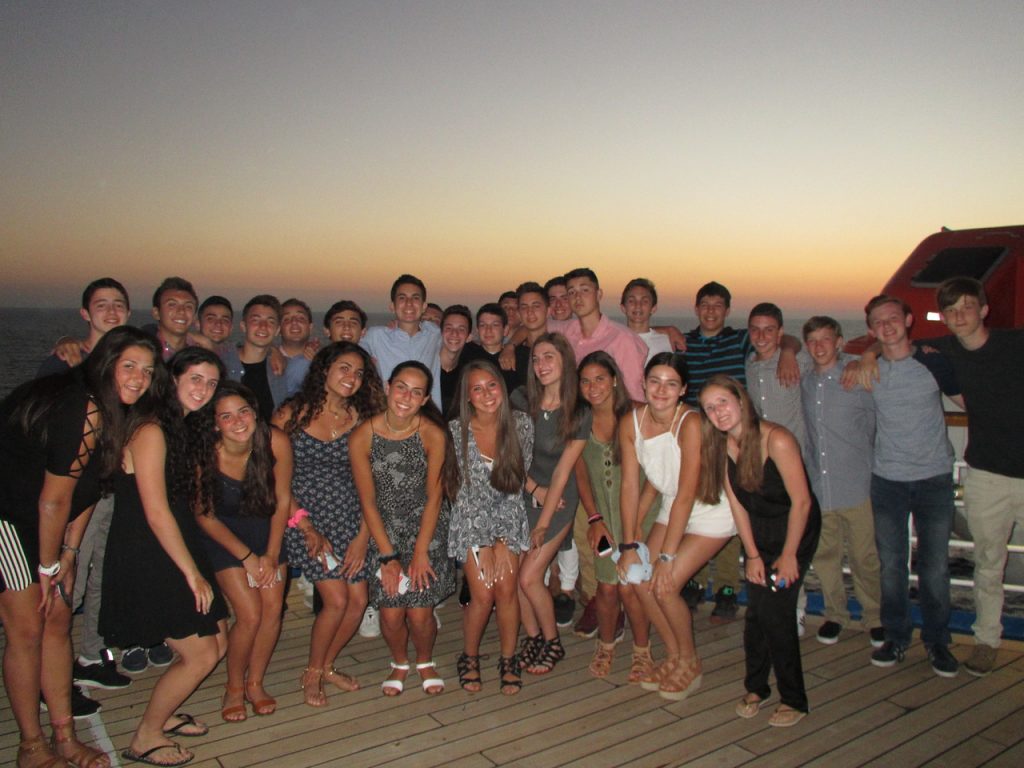 Got yourself interested? Join us in our 40-day west coast tour and explore U.S. and Canada with Westcoast Connection, the leaders in student travel.