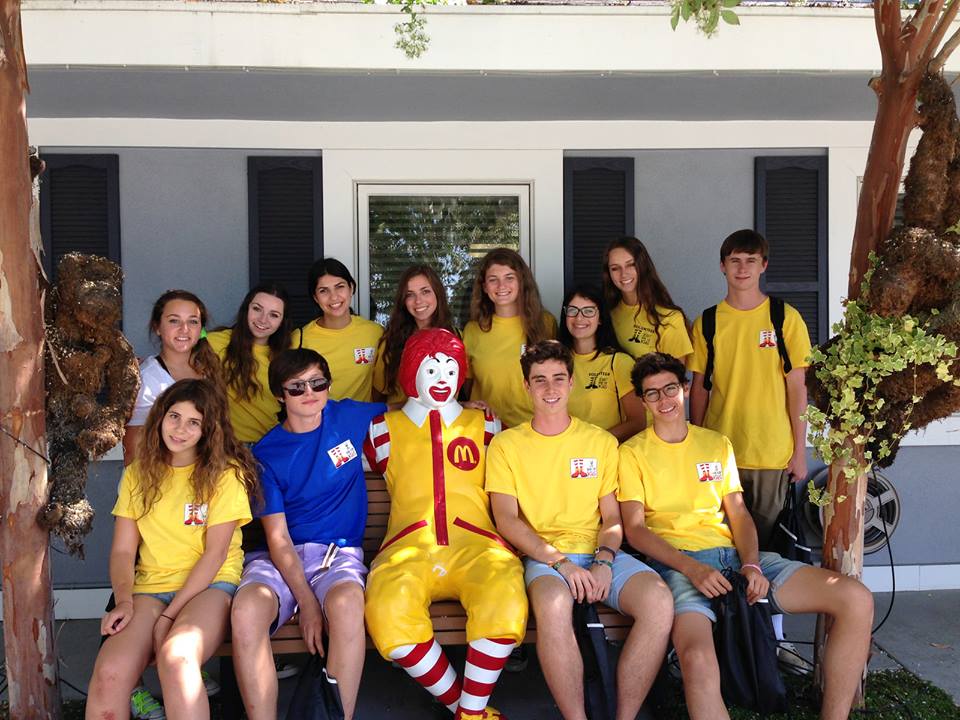 We left our home at UCLA to start a new adventure in Loma Linda, Ryan put his DJ skills to work to keep us entertained on our car ride and the tunes were very much appreciated!
We arrived to the Ronald McDonald house and got a tour and history of this amazing organization that provides housing for families who have children in the hospital. Our first mission was to cook breakfast for the families and Carly L and Carl P were fabulous flap jack flippers as we cooked our first meal for the families at the Ronald McDonald House, making chocolate chip, blueberry, banana and strawberry pancakes. The families expressed such amazement when they came down for breakfast to see the buffet of food that we had waiting for them.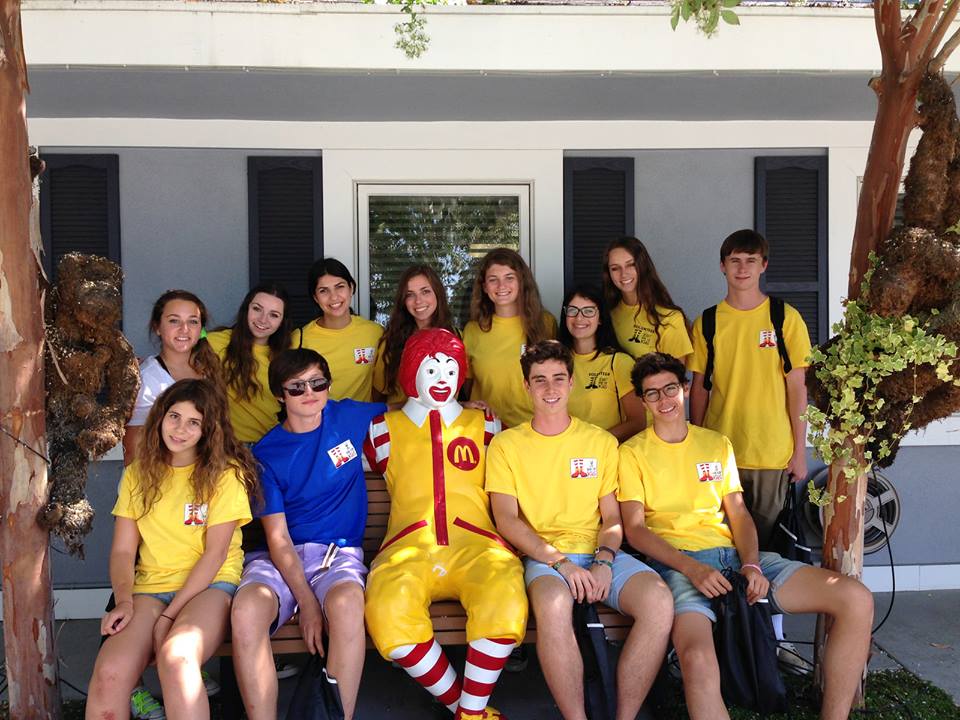 Our weekend was truly one of fun and relaxation as we visited Big Bear Lake Heather and Chloe could not stop commenting on how amazingly beautiful it was as we spent the day hiking and taking in the sights of the mountain and lake. The group really came together for some well deserved relaxation as we breathed in the crisp and clean mountain air. Pablo and Gonzalo could not contain the excitement for the water park we went to! The brothers raced each other down height defying slides and could not get enough of the Lazy River, we think they would have stayed there all day and night if we let them, but don't worry boys we have some exciting days of surfing coming up to satisfy your appetite for water sports.
It was explained to us that many of the families that stay at the Ronald McDonald house are not interested in socializing with others and find it hard to smile or have a conversation. Rachel, Tamara and Conor were tasked with a very challenging job of creating community while running a Bingo game for families to win prize for the children. Due to the extreme level of excitement that they put into the game the Bingo crowd grew to a record number and the supervisor told us that they have never had such a large group participate for such a extended period of time.
Tylar really allowed herself to connect with the families at the Ronald McDonald house and took her job extremely seriously while making sure that every surface of the house was cleaned twice. As the supervisor explained to the group on arrival, the cleanliness of the house is the number one priority. If a family member becomes ill they are asked to leave the house as the children in the hospital are not able to fight off any sickness and a clean counter top could play a huge role in the recovery of a child. Thanks Tylar!
Attention everyone!!!! We have a future PGA Tour member on our hands! Valerie not only got TWO holes in one, but won by a landslide in our trip game of MiniGolf as the group had a fun night of putt putt and bonding after working hard all day at the Ronald McDonald House.
We experienced some amazing moments while in Loma Linda and got to connect with many families, hear their stories and hopefully provide them with a few moments of joy during our stay. We said our goodbyes and are on our way to our final stop in San Diego, but don't worry there are still many more adventures to come.
The Westcoast Blogger