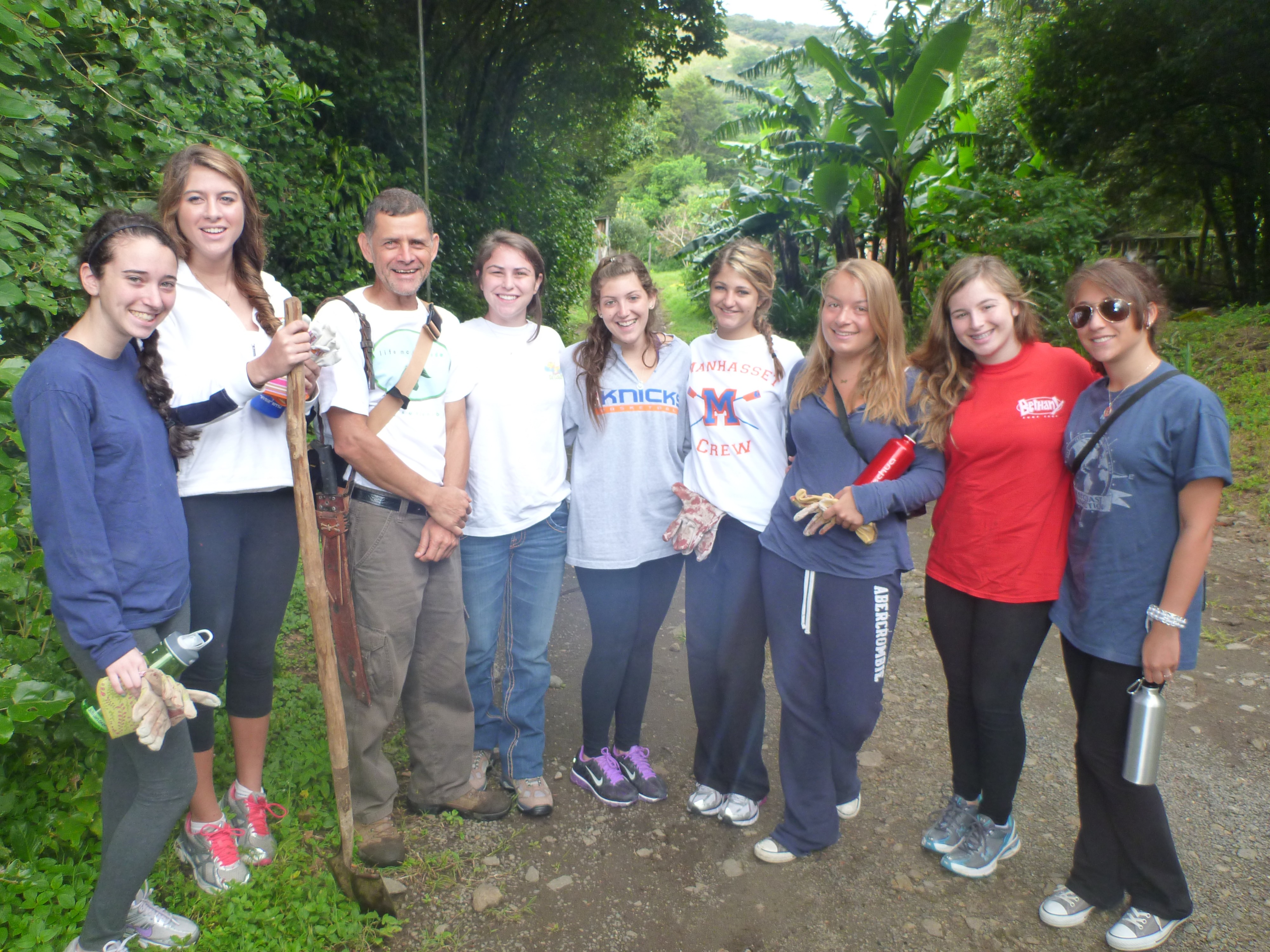 Hola from Costa Rica! We have had an exciting week and have so much to update you on so hang tight. We just spent an amazing few days in Flamingo and Rincon de la Vieja exploring wildlife, going on adventures, and of course serving the community.
We left Arenal and the stunning volcano and made our way to the Tamarindo shores and immediately kicked off our visit with some surfing lessons. After practising on the sand, we were anxious to hit the waves. Julia and Alex looked like they had been surfing for years! Sammi hit almost every wave she tried, and Egor loved it so much he asked to come back the next day. Surf was definitely up for the group.
The next day we went to help paint a small rural school. We had so much fun helping to beautify the classrooms and hallway. We worked together and the end result was one of our greatest accomplishments to date.
After painting, we rewarded ourselves and went to the beach, or as we like to say "vamos a la playa!" The waves were the perfect size for body surfing, and everyone made their way into the water for a while.
We were excited the next day to continue our work with the school. We cleaned up and moved all of the furniture so that the school would be ready for the students who were coming back from vacation the next day. Jess K. was very attentive to her painting job detailing letters and ensuring that her spot was clean.
With time flying by here in Costa Rica we were once again on the road and en route to Rincon de la Vieja. That meant we could finally zipline! There were 8 different zipline trails through the beautiful rainforest and we all felt like monkeys flying through the trees. After the first push off, Tara's adrenaline was pumping and she was all smiles. Hannah and Diane showed off their adventurous side by climbing up the rock wall.
We couldn't get enough of the Costa Rican rainforest, and the next day took a hike to a waterfall and swimming hole. Jess S. was one of the first ones to jump in. Alyssa and Olivia were quick to follow. Since we felt so in touch with nature, we continued our journey with a natural Costa Rican mud bath with purified mud from the volcano lava. We washed off in a hot spring and enjoyed the sauna which was relaxing for all of us. We were sad to leave the next day, but ready to get back to the Central Valley for more service.
On Monday we were all ready for service, especially Vasily who couldn't wait to dig the moat for a house. Melissa impressed us all with her shovelling sustainability. Once again, our team's work ethic was incredible and admirable. Everyone's hard work and dedication continued the next day when we went to a school to play with the students. Aisling took control in one of the classrooms and lead a group of students in many engaging games. The kids were so grateful to her and the rest of us for coming to spend time with them. They hugged us and begged us not to leave at the end of the day. We were just as sad to go. However, we are now looking forward to this weekend when we get to run a sports camp for the children we met in La Carpio – it should be a lot of fun!
We can't wait to update you with more Costa Rica adventures! Until then…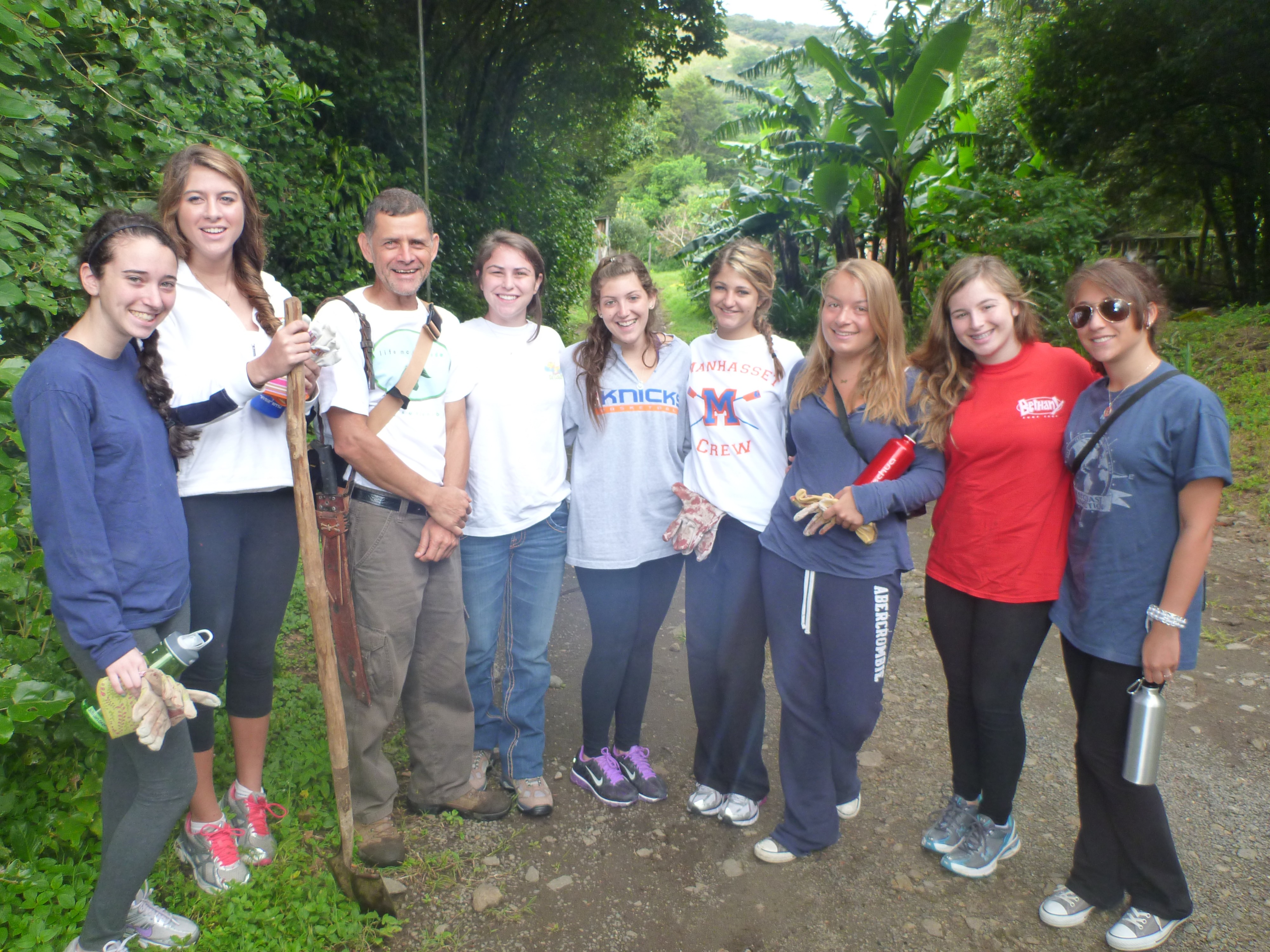 The Westcoast Blogger