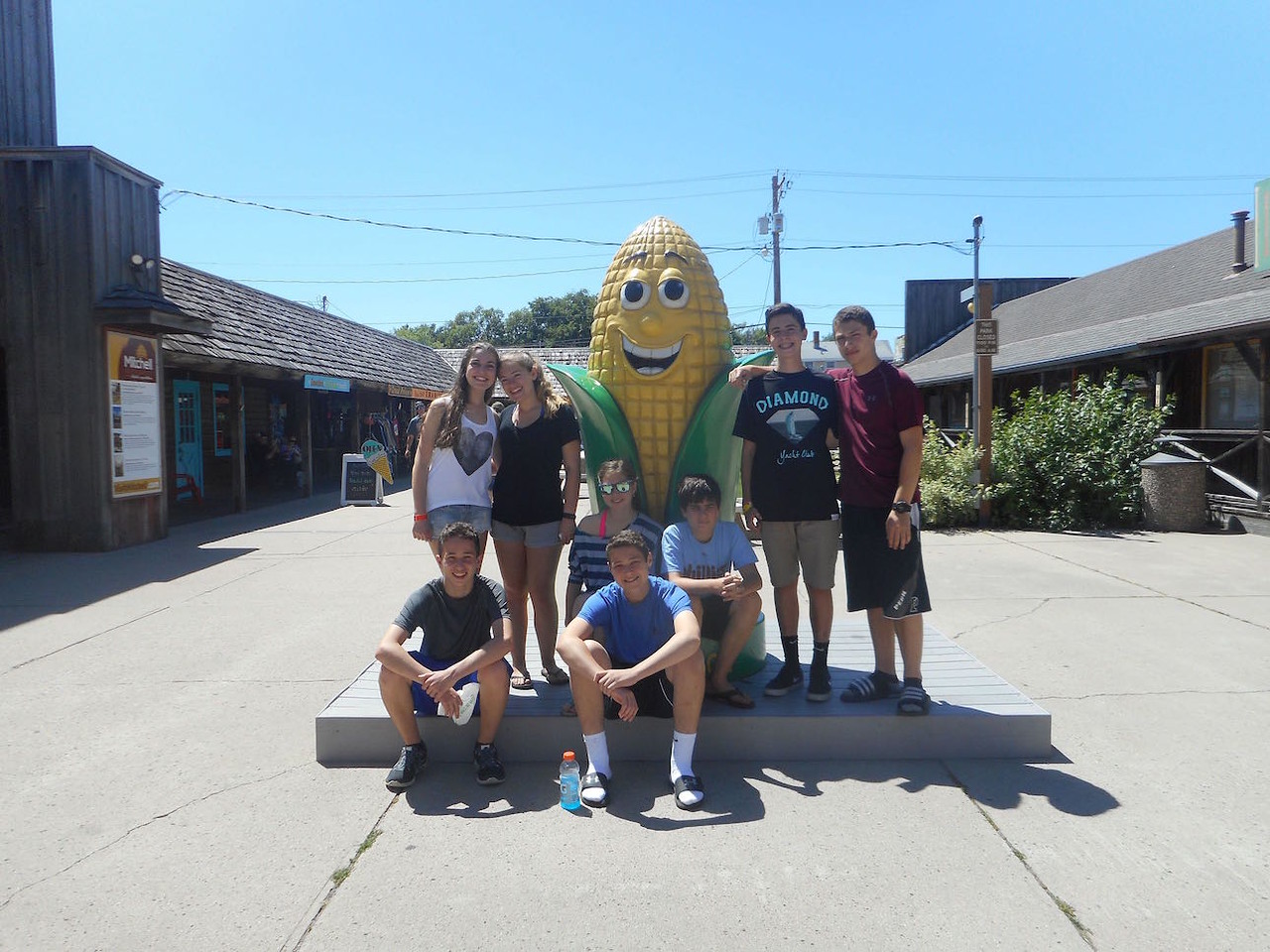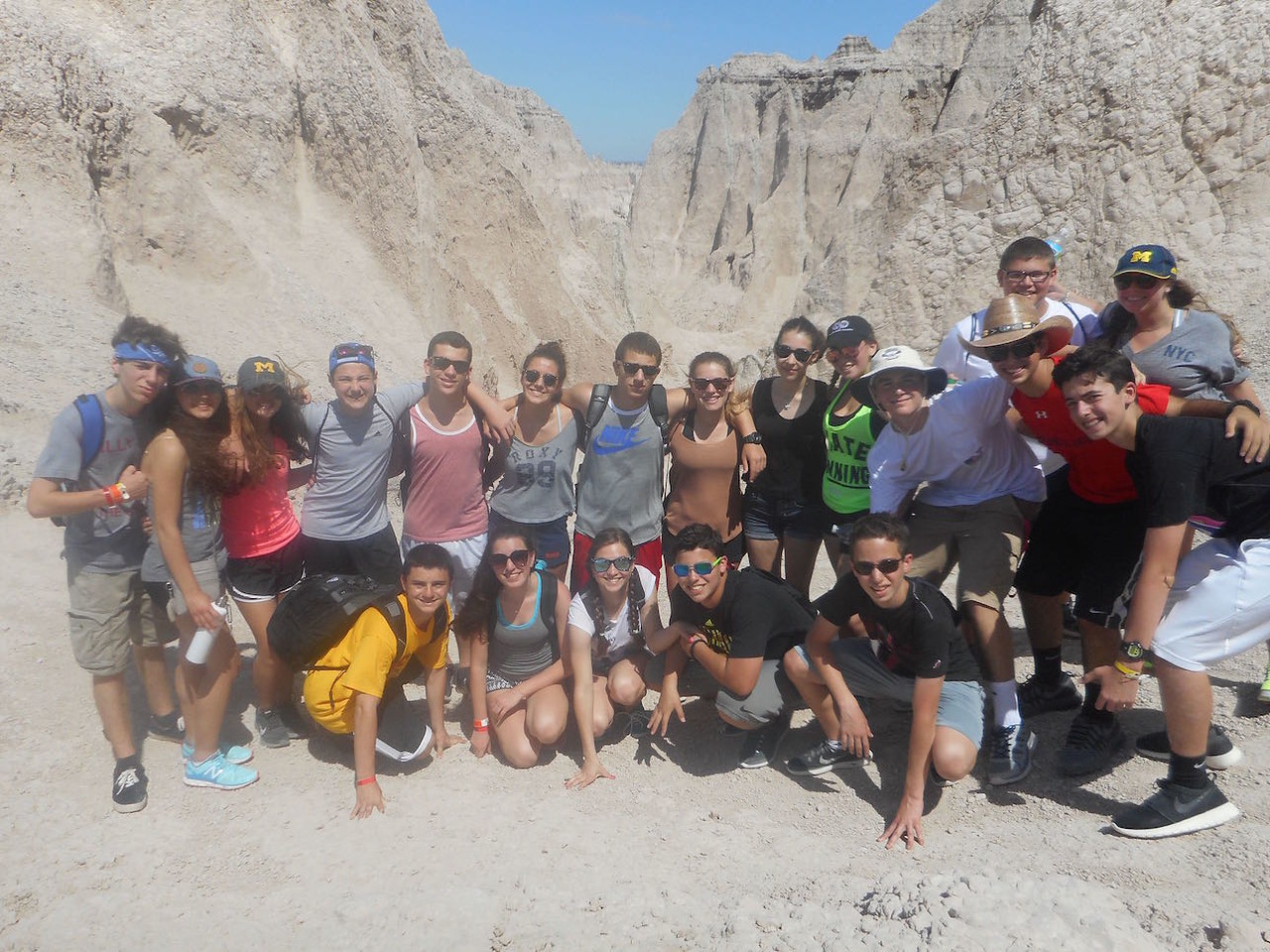 Howdy from the U.S. Explorer!!
There is so much to share with our family and friends because our past days have been so wonderful! After Chicago, we spent two beautiful days in Minnesota where we were quickly excited to be camping again! Our first night there we played "Minute to Win It" and our trip members showed off some impressive skills like finding a Starburst candy in a bowl of whip cream! We enjoyed a full day at the Water Park of America and then we were off to the world famous Mall of America! There was a slide and a store fit for everyone! Our group came together for dinner at Bubba Gumps where we enjoyed each other's company while eating some great food! We ended our evening by sitting around a campfire and making the Westcoast Connection classic Banana Boat! (Bananas cut down the middle with marshmallows and chocolate melted in-between).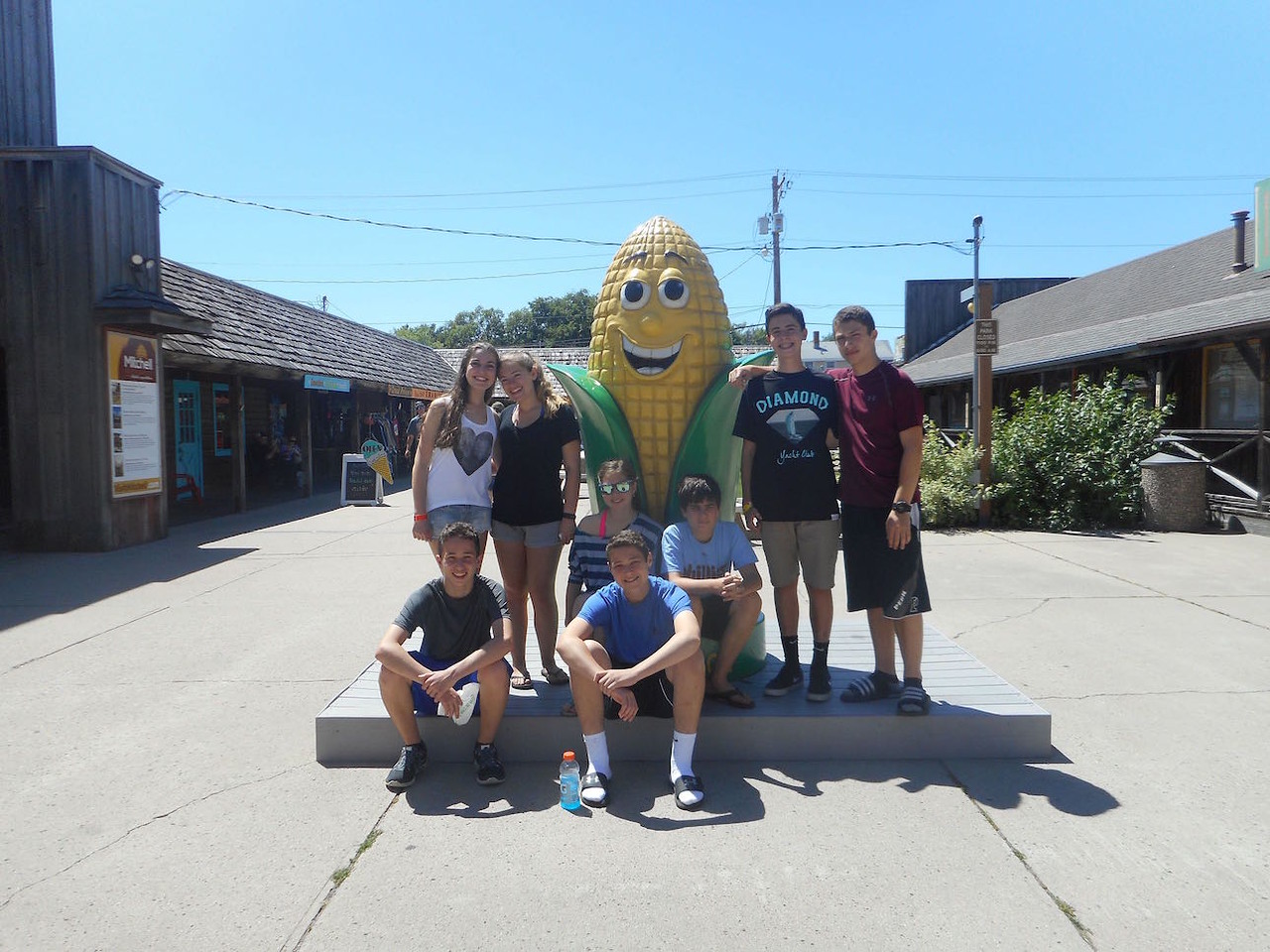 After Minnesota, we started our journey to South Dakota! We stopped by the one and only Corn Palace where many of us took pictures with a large corn mascot – Cornelius. We all got some fresh air as we went to the Badlands and took in the beauty of the cliffs. That evening, we were in awe as we watched Mount Rushmore light up and appreciated the time and effort that went into crafting the massive mountainside sculpture. Our next day in South Dakota, we explored the underground Jewel Caves where our tour guide related each natural cave sculpture to a food item.  Now every time we see popcorn we are fondly (and humorously) reminded of the glowing rocks of familiar shape. We got to pet tortoises, watch crocodiles wrestle, and birds fly as we spent the afternoon at the Reptile Garden. We ended our last night in South Dakota at the largest maze in the Midwest. They weren't kidding when they said you might walk 3 miles in it! It was definitely a challenge but it had us all laughing as we bonded over how to find the exit!
We are now ready for a few days in Wyoming where we will white water raft, horseback ride, attend a rodeo and much more! Stay tuned for the next update as our trip continues across the United States!
Until next time,
Interested in making your own west coast connection? Learn more about our U.S. Explorer Westcoast Connection tour.
-The Westcoast Blogger
Save
Save