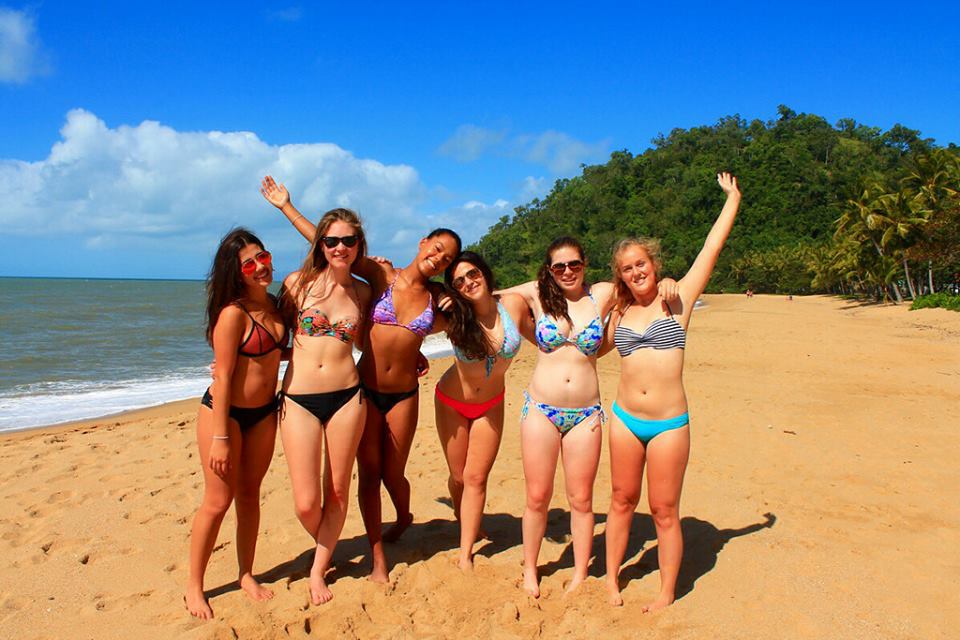 Our last day in the Atherton tablelands consisted of horseback riding. Eli and Maddie both got their horses to gallop while Jonny led the pack. We were so proud of Caroline for overcoming her fear and giving horseback riding a go! While at the ranch the group also learned some Australian traditions such as boomerang throwing, billy tea, which is a method of making tea on the fire, as well as cracking a bull whip. Jared, Michael, Brendan, Olivia and Zach W displayed impressive skills. That afternoon we made our way into Cairns where we would be staying for the next five nights. The group had a session at Reef Teach to get familiar and learn about the marine life we'd see while SCUBA diving and snorkeling on the Great Barrier Reef. Our teacher was informative and interesting and it got the group really excited for the following day.
The next day was for many one of the most looked-forward to on the trip. SCUBA and snorkeling the Great Barrier Reef! We hopped onto the boat and upon arrival the beauty of the coral around us dazzled us all. For many it was their first ever try at diving but for all of us it was our first time in this beautiful natural wonder of the world. Uri and Shawn already had their scuba certifications so they explored the reef on a different scale along with divemasters as guides. Michael, Stone, Caroline and Melanie snorkelled around the reef while the rest of us were introduced to one of the most magical and out of body experiences. We had the opportunity to explore marine life in one of the most unique environments in the world.
After an exhilarating day on the reef we had the opportunity to explore Tjapukai, the aboriginal cultural centre on the edge of the city of Cairns. There we were introduced to traditional customs such as a didgeridoo workshop, spear throwing, a dance performance which Chris made an appearance in and we had the opportunity to design and paint our own boomerangs. Casey, Allison, Bella and Ethan went all out for their designs. After lunch we made our way to the Wakeboard Park where Olivia proved she ruled the wake. Shawn also showed some impressive skills and Jeremy did not give up. Later that evening Uri MC'd a mini award ceremony that he'd organized where trip members nominated each other for quirks and notable moments so far on the trip. We made our way to the movies that night – half the group went to see Planet of the Apes while the others opted for comedy 22 Jump Street.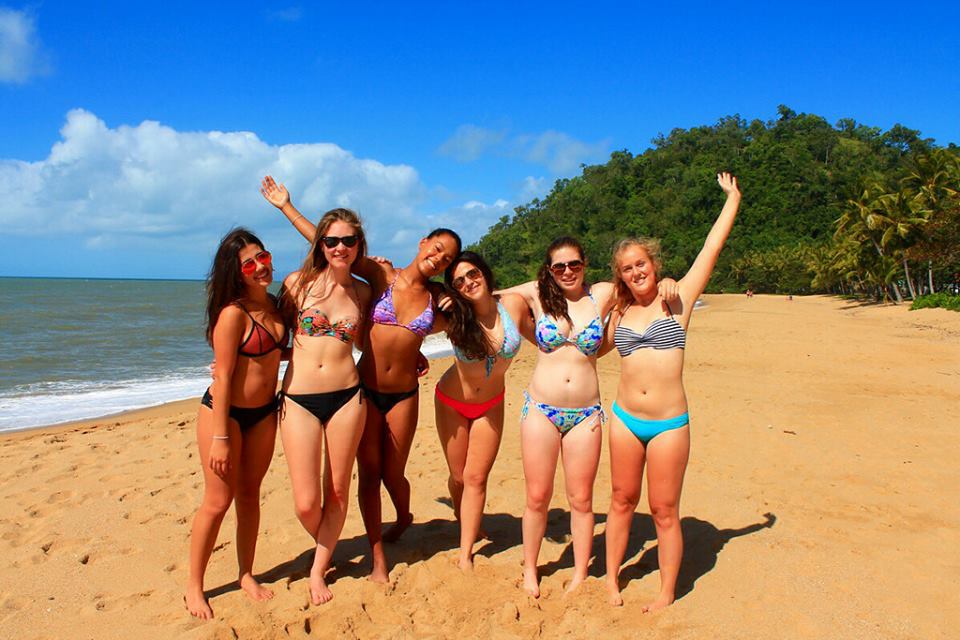 On Saturday morning we made our way up to the Tully River for a rafting day. The Tully raft trip is a full-day 7.5 mile long excursion. The crew split up into groups and put on their rash guards, life jackers and helmets – Adam, Jonny, Zach W, Brandon were in one group. Michael, Stone, Casey, Josh, Zach G and Ethan in another. Jeremy, Ben, Shawn, Maddie, Uri, Jordyn were in another boat as were Chris, Natalie, Nicole S, Alex, Olivia, Caroline were together and last but not least Allison, Mel, Bella, Eli, Nicole G. We had an absolute blast as we paddled through the rough waters. The groups had a pit stop for lunch as they continued forth – our guides made us feel safe but also gave us a laugh. I know Adam mentioned this as one of the highlights of the trip for him – it's not hard to see why!
The Westcoast Blogger
Have we piqued your interest? Want to travel to Australia (plus Hawaii) with Westcoast Connection? Learn more about booking our 27-day teen adventure tour!