¡Hola! from the Pre-College crew in Barcelona!
We have continued our many adventures in this beautiful city and cannot wait to engage in more.  Our classes have continued with us participating in various outdoor activities, from interactive games in Spanish class to team building in business class. After our morning major classes and afternoon electives, we frequently have Student Choice, where we are able to decide what we want to do with our free time. We are discovering new things every day. During free time, we are able to do a myriad of things, including going to local museums, getting in a workout or swim at the the DiR Health Club or practicing what we've learned in photography by taking some new pictures while exploring the city.
On Wednesday, after a delicious lunch at the Boqueria Market, we all took the trip to Citadella Park. The views were absolutely breathtaking and we were able to explore the park and see beautiful fountains, the Spanish Arc de Triomphe, and many of Barcelona's famous bubble blowers. As we wandered through the park, we discovered a lake and waterfall, some people played soccer and others found a shady spot under the trees. We had a great time hanging out in the park that afternoon, a very typically Spanish pass time!
The next day after our classes and electives, we were finally able to check out the cooking class that some of our friends take every morning during our evening cooking class and feast. The chefs really knew their way around the kitchen! Our skills were quickly put to the test as we learned how to make gazpacho, pan con tomate, chicken paella, and crema catalana. Once our traditional Spanish meal was complete, we enjoyed a nice group dinner and relished in the fruits of our labor. The fact that we made it ourselves as a group made it even more delicious.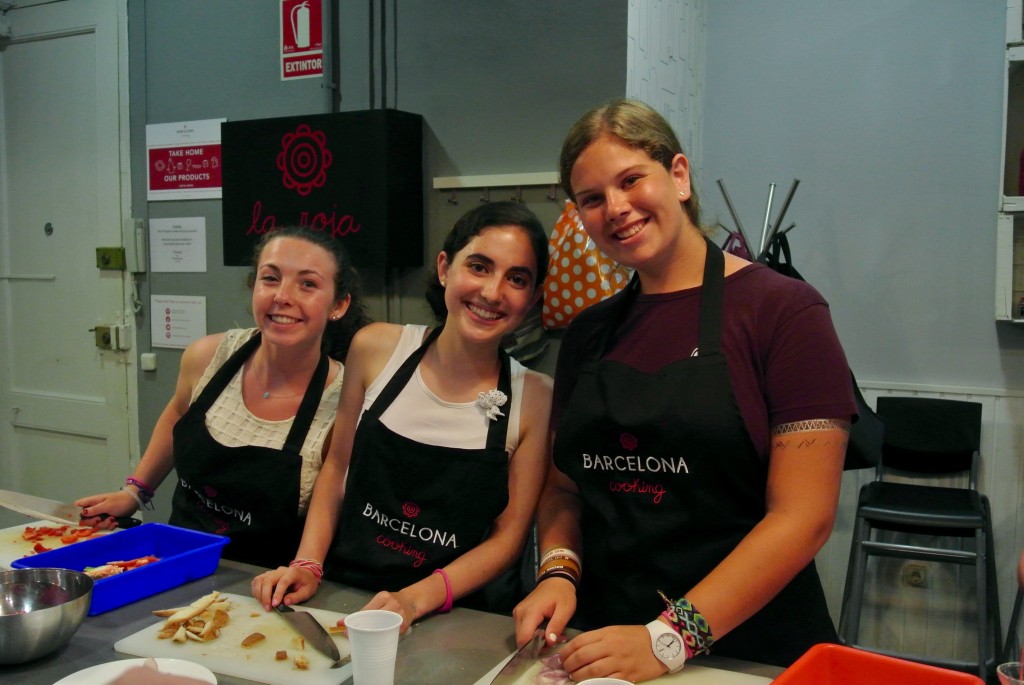 On Friday, we kicked off our weekend by going to a nice waterfront group dinner with an amazing view of the beach in the Olympic Port. After the delicious meal, we put on our dancing shoes and went to a local discoteca. Everybody showed each other their best dance moves, and we danced until we could not dance anymore. By the time our heads hit the pillow, we were ready for a nice, relaxing weekend. Saturday was our first beach day of the summer and we took full advantage of it. Some of us enjoyed cooling off in the Mediterranean Sea while others of us worked on our tans. We found a great spot on the the famous Barceloneta Beach and got a game of beach volleyball going. Sunday was a busy day as we did a lot of sightseeing and did a day trip to Figueres and Girona. We started off the day by traveling to Parc Guell, designed by the famous architect Antoni Gaudi. Here, we were able to get a stunning view of the city, as well as explore the famous park. Afterwards, we hopped on our private chartered bus and went to Figueres, where we visited the Salvador Dali Museum. The art was unlike any we had ever seen before! Even the museum itself was a unique display of Dalia's bizarre genius. After Figueres, we made our way to Girona where many of us were able to see where parts of Game of Thrones was filmed. After eating a delicious dinner with our new friends, we headed back to Barcelona to rest up for the week ahead. Can't wait to see what the next week will bring!
¡Hasta luego!
The Westcoast Blogger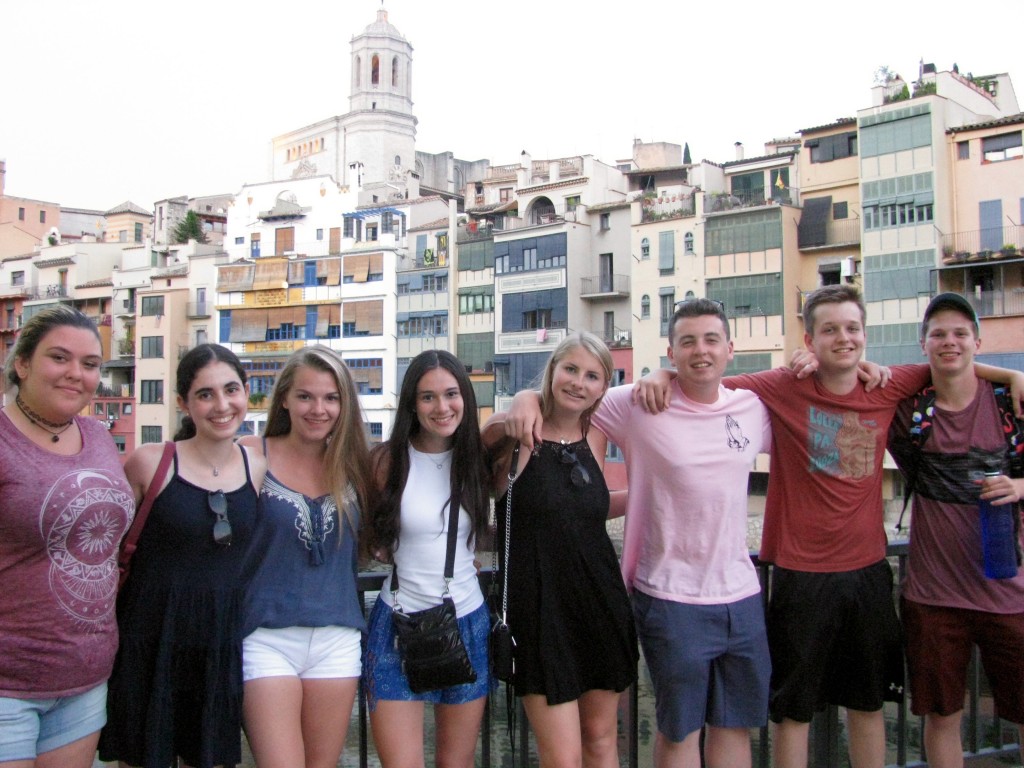 Have we piqued your interest? Explore our 21-day and 28-day tours and pre-college study abroad summer programs to Barcelona. It will be the travel experience of a lifetime. Start planning your own adventure with Westcoast Connection today!