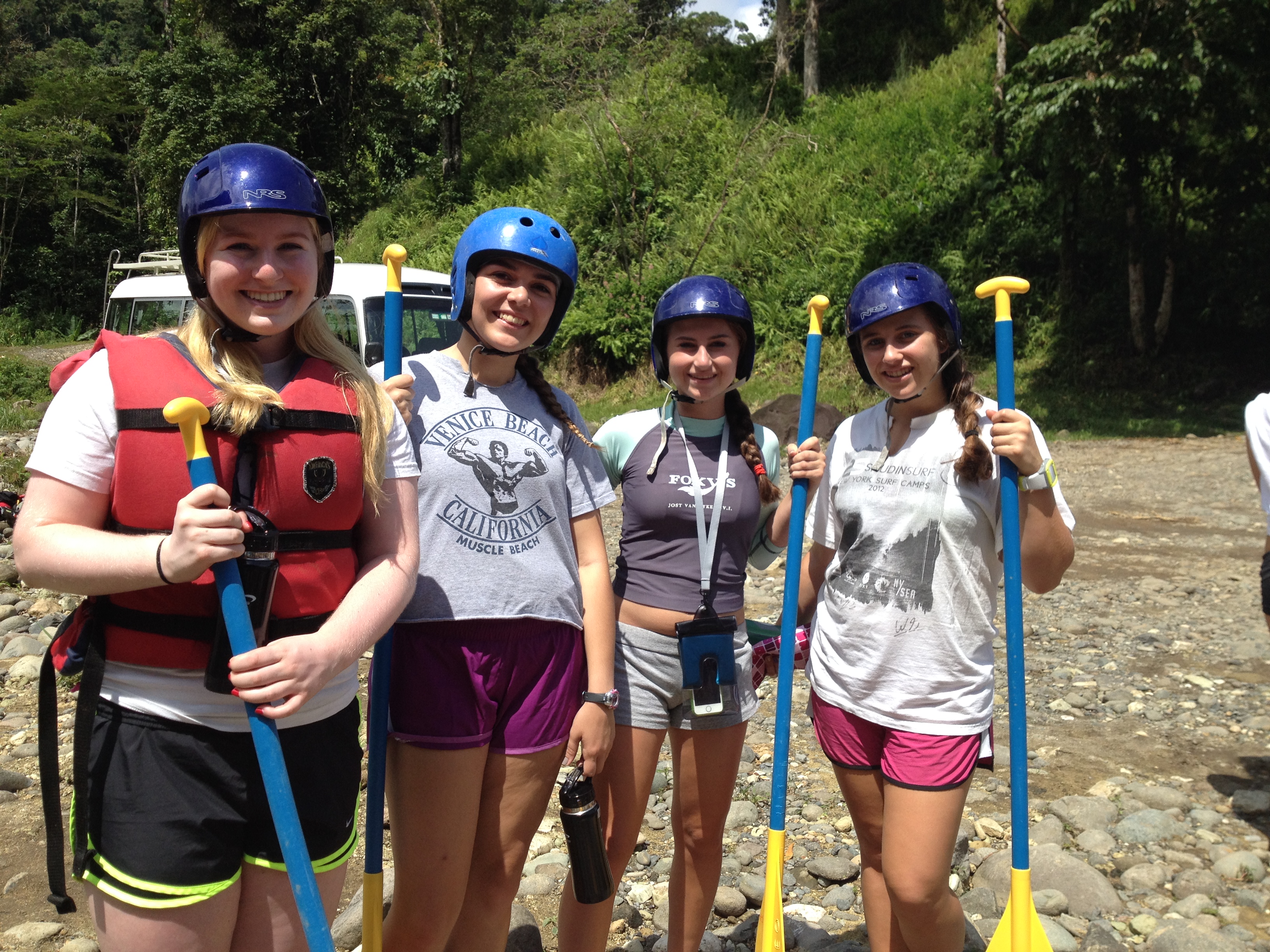 Hola everyone! We've spent a few days now in the breathtaking Costa Rica and already we're having the time of our lives! After a safe arrival, we were able to get settled in our hotel and share our first Costa Rican meal together. We tried Cas, a fruit juice local to the region, and other traditional foods.
On Monday, we went deep into the rainforest and embarked on an exhilarating white water rafting adventure. Our guides kept us on course, as well as giving us some good laughs and informing us on the Costa Rican wildlife. We were raving and laughing about the trip for hours afterward.
Laura was overheard commenting, "I've done some cool things, but rafting through the rainforest in Costa Rica is definitely one of the coolest!" and Ali described the scenery as being incredible! And she really loved the exciting (class 4) rapids!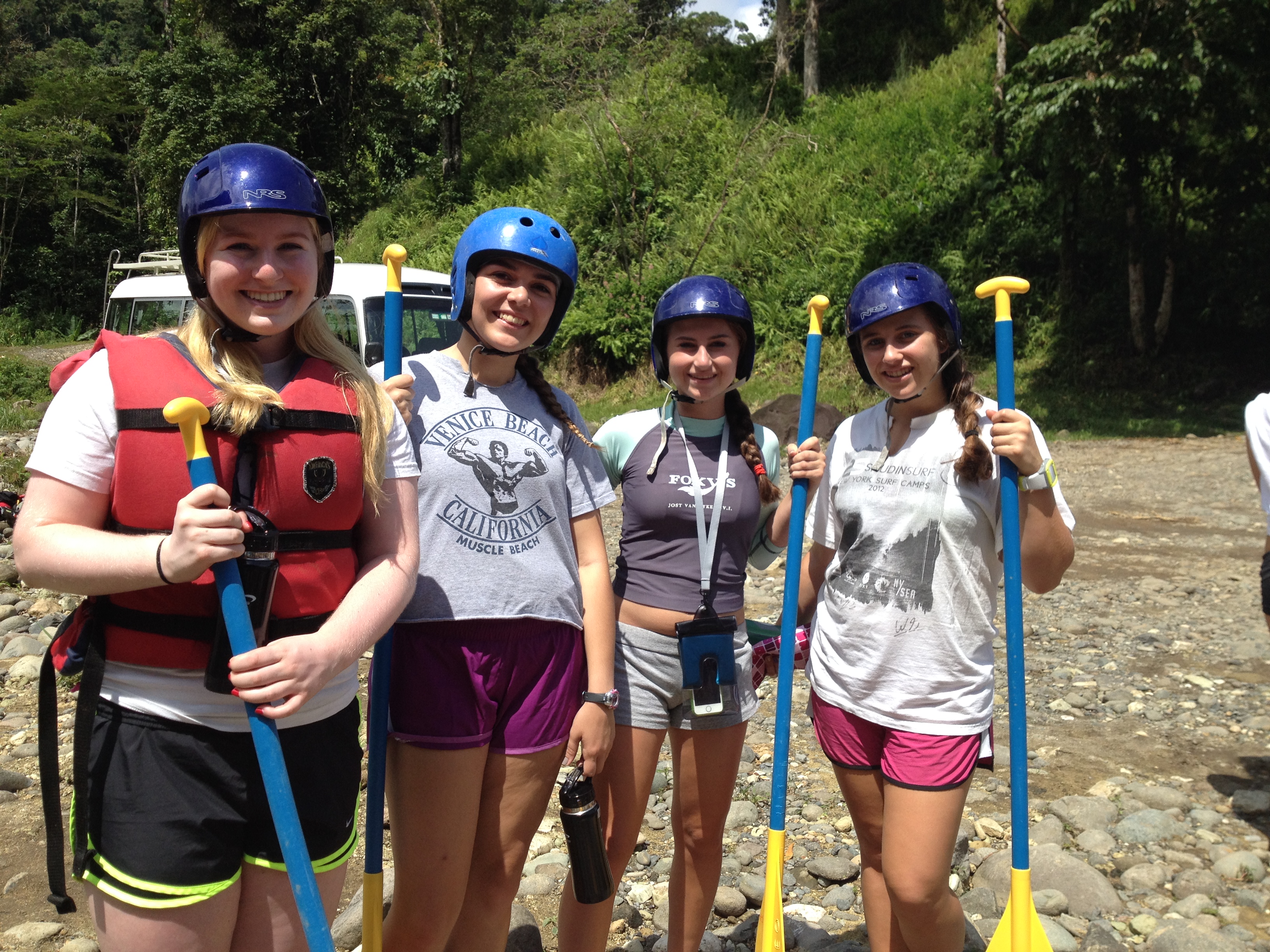 On our first night, Alejandra from Los Piños School came to speak to us about the service project we will be starting the next day; working to improve an elementary school in an impoverished area of the Central Valley. After hearing her describe our purpose and goal, everyone was feeling incredibly inspired and motivated to begin! There was tons of positivity and enthusiasm from the group as we geared up for our first day of service.
On Tuesday, we began our first day of community service at Los Piños elementary school. Everyone brought their gloves and energy and worked really hard in constructing a new classroom starting with the foundation. We all stepped up big time the first three days as we were able to accomplish the beginnings of what will be a new center for Costa Rican children to learn.  As Emma put it during a debrief session, "we are literally building the foundation to education."
We also got to see some of the Central Valley by dining at local restaurants where participants got to eat traditional meals such as chicken (pollo) with rice and beans. The group also got to show us their vocal skills as we sang some karaoke with another Westcoast group and jammed to such songs as Bohemian Rhapsody and Hey Jude. Isabelle had a particularly fun night by performing on stage with her jeans stuck to a chair!
The group has also bonded by playing many group activities such as paranoia, ninja and bang! We also started a gotcha tournament that should be on going for the next 2 weeks. Currently Brett, Piper and Madison have been eliminated but that's probably because we have some pretty sneaky players on this bus! We will update you with the remaining contenders in our next blog!
Everyone is having an amazing experience thus far and we're excited for next few days as we are going ziplining, bathing ourselves at a mudbath, hiking to a tropical waterfall and many more adventurous activities. We will be driving tomorrow to Rincon de la Vieja  as we will be spending the next few days there.
That is all for now friends! Pura vida!
The Westcoast Blogger