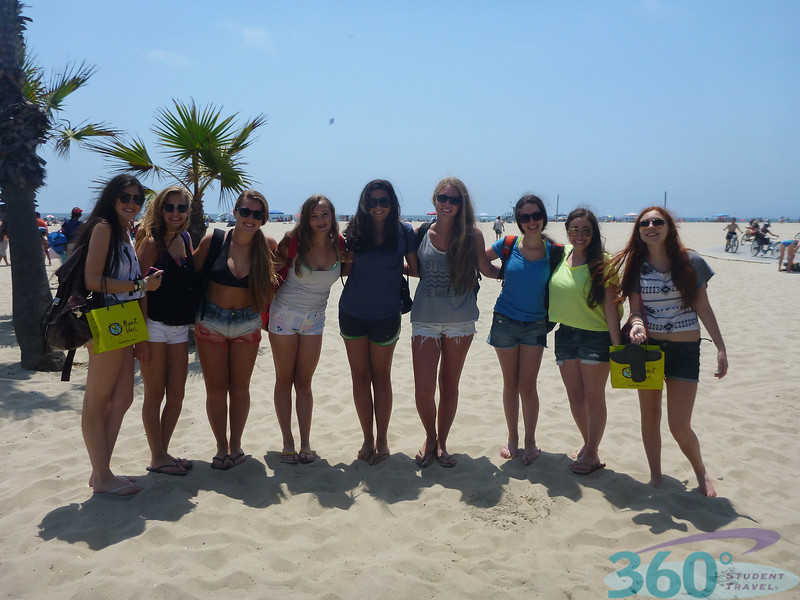 Hello again Family and Friends of California Community Service CA6!
Since our last update, CA6 has gone on to work with two new community service partners! We spent some time getting to know the Village of Hope at the OC Rescue Mission, and meeting some of the wonderful people that help to help the homeless and hungry. While running a two-day food drive at three different stores, we decided to give our work a competitive flair. A well-deserved shout-out goes to Katie for being a great team player during the food drive. The team that raised the most food for the Rescue Mission consisted of Sloane, Mederith, Zack, Dylan, and Daniel. But in the end, we were all winners, as CA6 worked hard to raise a grand total of 1,979 pounds of food for those in need.
After a few days of hard work, we got to enjoy two of California's must-see's; Diddy Reese ice cream parlour, and Universal Studios. At Universal, everyone went on a studio tour where the group saw the actual filming sites of many famous TV shows and movies, as well as a 360/3D King Kong visual spectacle! Later, the fierce team that is Angelina, Talia, Merri, Meredith, Zack, Chase, Cassidy, and Victoria went on every ride that they could. The favorite was the "Jurassic Park" water ride that left the group laughing and soaked! Paul, Livi, and Sloane prefered the spooky Haunted House where the group was laughing and running the whole way through the creepy passages.
Our next service partner is the Ronald McDonald House of Loma Linda, California. We just finished our second day there, where we cleaned up the indoor and outdoor premises. Matt, Dylan, and Daniel's group even got to host a barbeque and games day for the local children. A group of us also prepared a taco lunch for the residents. We will be taking the weekend off of community service to go to a water park and on a hiking trip. But on Monday we will be back at Ronald McDonald House to finish up our work and say goodbye to the great staff who work to support the families of hospitalized children.
Until next time, CA6 is signing out…
Lauren, Danya, and Alen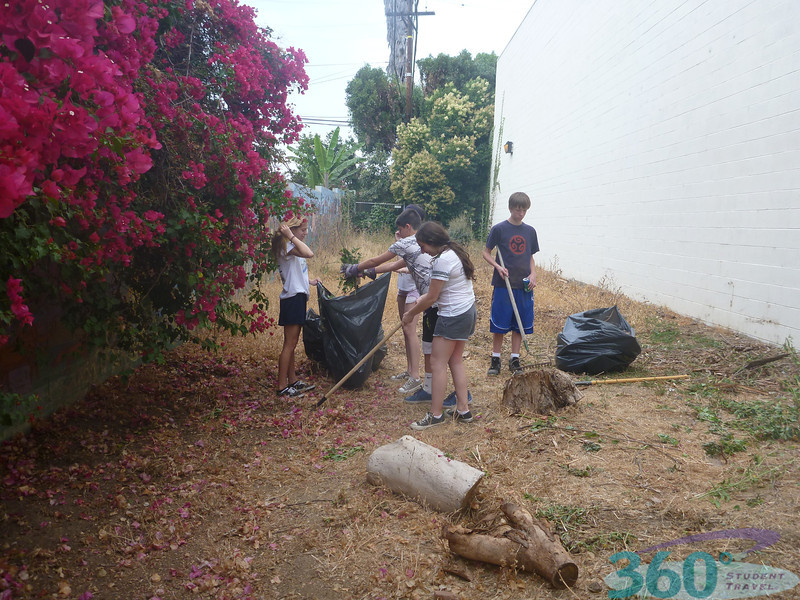 Have we piqued your interest? Explore our 10-day, 21-day or 28-day tours and community service projects for teens in California. Start planning your own adventure with Westcoast Connection. It will be the travel experience of a lifetime!