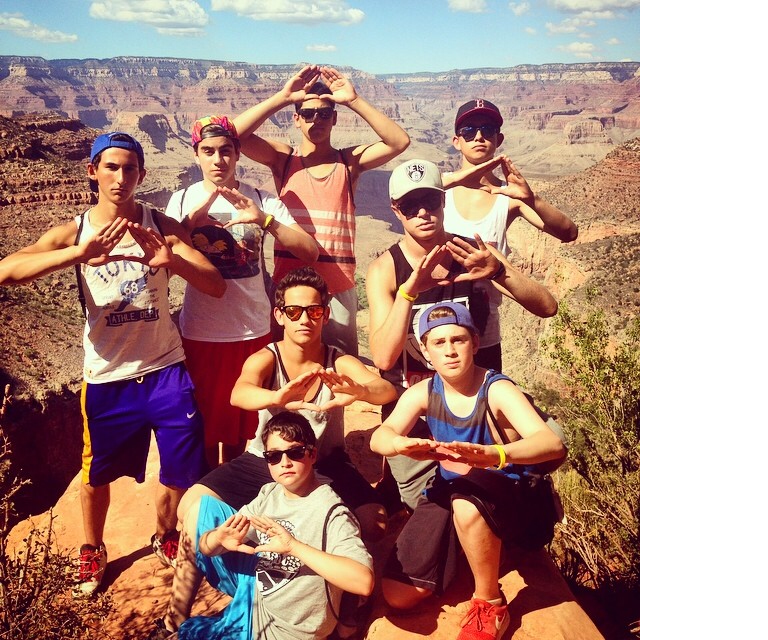 Dear Adventurer Parents,
We left the heat of Las Vegas and headed for Bryce Canyon, Arizona. As we got closer to our campsite, we made an unexpected stop to announce an unexpected event: COLOUR WAR! Congratulations to Emmy Z, Jen M, Benji Z, and Zach K who were named the captains of the Blue team. As well, congratulations to Talia T, Hannah M, Louis-Alexandre, and Harlan D who were named as the captains for the Red team!
Mia M, Chad S, Gavin K, Jon A, Kim S, and Mattie T were amongst many of the group to show off their team spirit with their respective team colour gear… And let the games begin! Lauren H and Sydney B were relentless in the search for Skittles event. Jeremy S represented the Blue team and bested Oli P. of the Red in a chocolate pudding chug.
After a few more intense battles between Red and Blue, the trip huddled around the bonfire for a true camping experience. Sandra and Jared B told scary stories that intrigued and spooked the group before bedtime. Meanwhile, Shayne T-L. Issie S, and Zach B took in the big dipper and the many visible stars available on a clear night.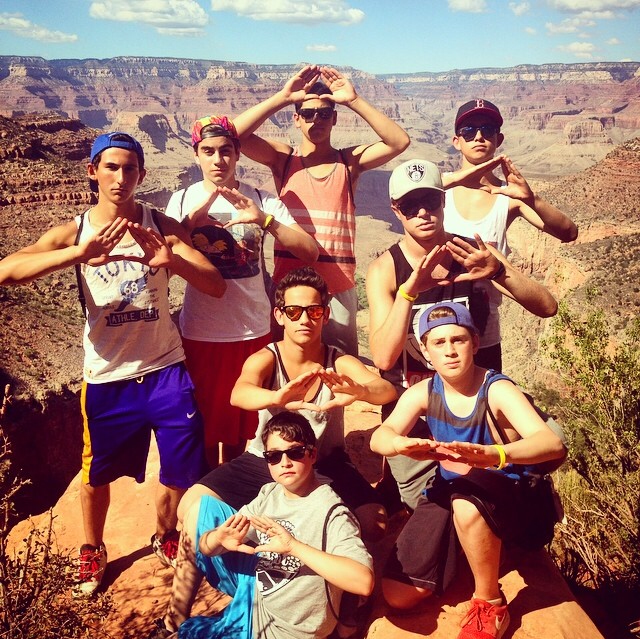 On day 35 the group hiked Bryce Canyon where Richard C, Matt S, Louis-Alexandre, and Mitch F led the group until the finish. Following the hike we returned to the campsite for some more Colour War fun! Harry M. was the highest scorer and led the Red team to a victory in the water balloon toss. Shortly after, a big water fight took flight!
Later that evening we put Colour War on a pause to introduce Iron Chef; The Adventurer Edition. Trip members were broken up into four teams to create an appetizer, entrée, and desert for their staff to judge.  Some of the ingredients included were cinnamon, a pickle, hot sauce, saltines, oranges, a banana, hot chili flakes, tuna, pound cake, peppers and many more! Zach S, Eden G, Eric W, and Melisa B presented the judges with a Chunky Chili that included half a cup of cinnamon, parmesan cheese, beans, tomatoes, orange juice, hot sauce and much more. Needless to say, the judges had some upset stomachs that night! Benji Z impressed the judges with a fine cinnamon and maple syrup pound cake as his desert. Julia S, Ashley G, Aiyana K, Toni and Albert were the masterminds behind a fine tuna sandwich doused in soya sauce. Olivia F, Jared B, and Louis-Alexandre came up with a spicy tuna cracker that took the judges reaction to another level.  Isaac created a pickle-based tropical Israeli salad for the judge's pallets to jump.
We cleared the dishes, packed up and took off to the Grand Canyon. We arrived to the campsite, settled in, ate a nice pizza dinner and began to tie-dye. Hallie W, Kim S, Shauna M, Richard C, and Jeremy S were among the many who dipped their shirts into many different dyes for a colorful result!
We have a lot more to come from the Grand Canyon and then it's off to Scottsdale, Arizona.
Until next time,
The Westcoast Blogger