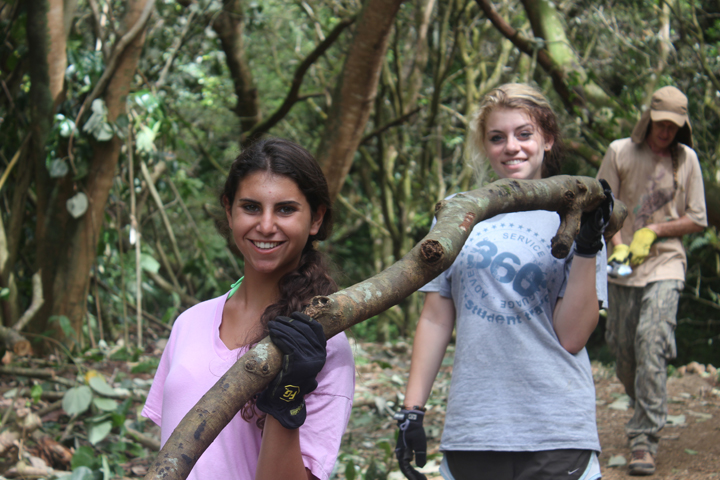 Picture the Hawaiian Islands. What do you see? For Jay Franey, also known as Nature Jay, the Hawaiian Islands are so much more than a great vacation spot. They provide a rich, ecological landscape that many can explore and learn from. Jay saw an opportunity to not only preserve the fragile ecosystem, but also teach and inspire future generations to give back. From this, ECO-Maui was founded.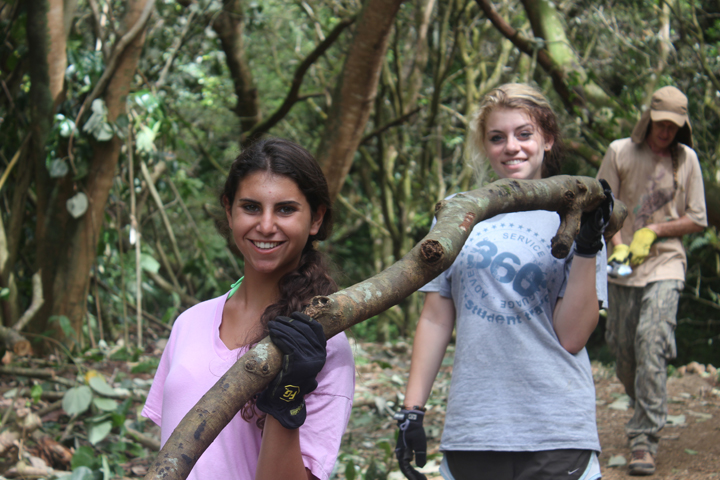 Westcoast Connection / 360° Student Travel (WCC/360) partners with Nature Jay and ECO-Maui each summer on our Community Service programs to provide an experience that mixes education with environmental community outreach while also exploring all the beauty that Hawaii has to offer.
WCC/360 volunteers gain a unique sense of community and develop a mutually beneficial relationship with the land that they are helping. The volunteers work to rid the land of invasive species and improve the delicate ecosystems in-danger of extinction. Nature Jay hopes that these hands-on learning experiences through ECO-Maui inspire volunteers to continue their efforts back home. Whether it's a local park in dire need of some maintenance or starting up a community garden for a poverty stricken urban area, there are countless ways to give back.
Feeling inspired? Be sure to check out our Community Service Spotlight page for more information on current service projects in Hawaii and abroad! 
Volunteer with ECO-Maui and meet Nature Jay this summer on our Community Service Hawaii or Hawaii & Alaska Community Service program. 
By Jillian Edelstein
Guest Student Blogger
Westcoast Connection / 360° Student Travel