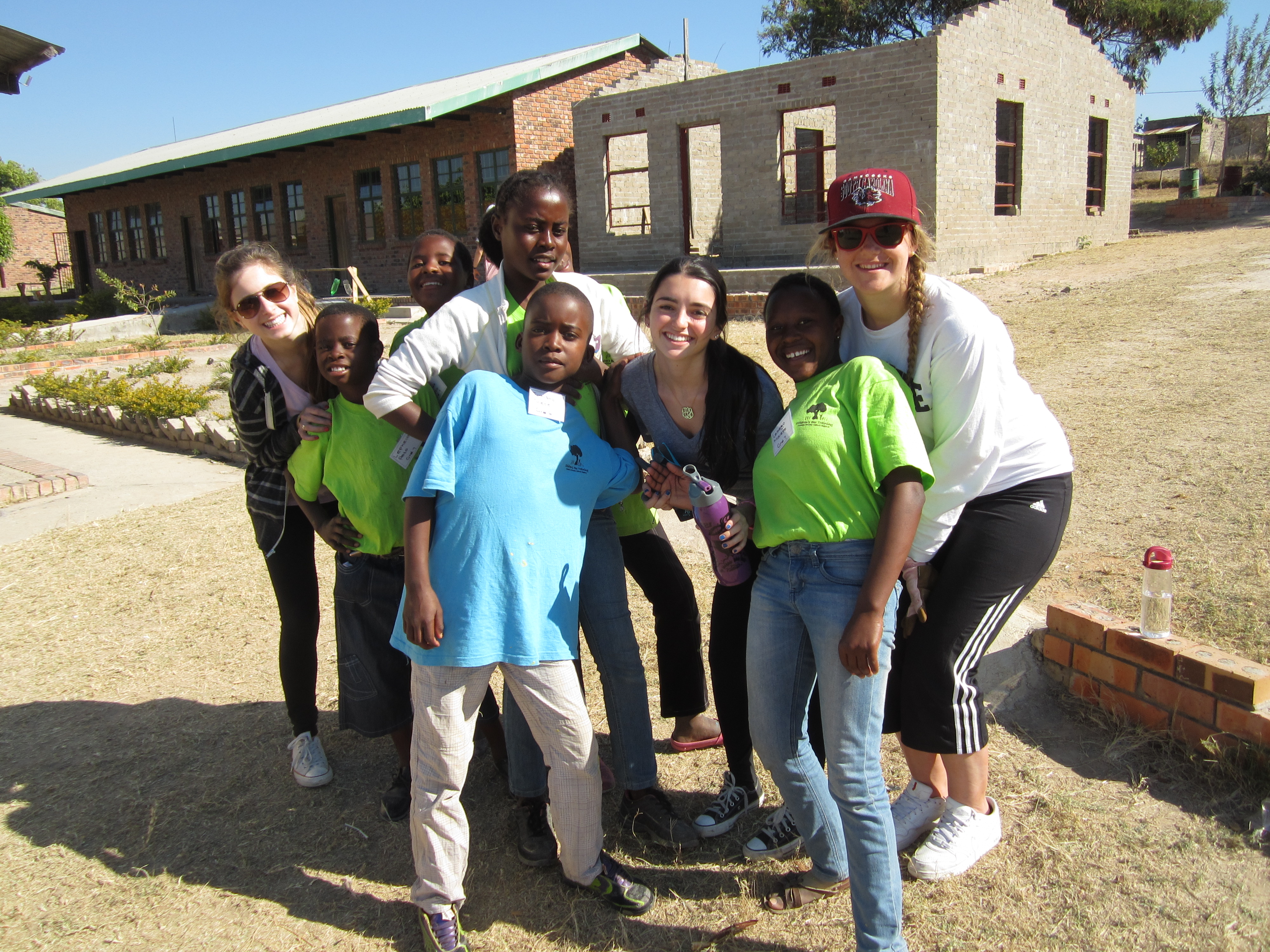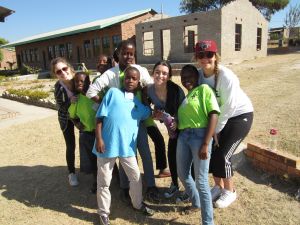 Howzit (How's it going?)?
Our South African adventure is only just beginning and already we have so much to report. The first day we arrived, we took a trip to the Apartheid Museum to learn about some of the important details in South Africa's past and laying foundations of why this country is in its present state. We learned about the separation of races and unequal distribution of wealth and how it still affects the country today. In fact, most of the community service projects we are participating in are places that were affected by the Apartheid itself.
Yesterday was our first day of community service at an Eco Village school located 20 minutes drive outside of our Lodgings at Matumi. Eco village is a school that runs on private donations and government stipends. It serves as a place for rural orphaned children to have a creative outlet and participate in experiential learning using the natural environment. Our trip members were divided into 3 teams based on personal interest in the following areas; painting, gardening and cooperative games.
Brandon, Steve and Spencer worked on brick layering to create key-hole compost gardens for the Eco School. Lauren M., Lauren P., Liz M., Amy, Dani, Valerie, and Jessie used an overhead projector to trace the Big 5 and create a four wall mural in a classroom in order to add color to the facility to lift the spirits of the kids.  Danny used his athletic skills to play little games of soccer with the kids. The minute we walked into the school, Tara was immediately complemented on her smile, a smile that did not vanish the entire day. Jessica and Emily helped water and pull weeds in the garden the school was taking care of as well as paint the compost bins to add more color to make the students proud of their environment. Everyone enjoyed the chance to play with the kids and it was fun to introduce them to a frisbee, something they had never played with before!  Jake participated in all of the activities but was a talented photographer as he captured amazing pictures.  Amelia, Lola, Olivia, Joanna, Sydney, Lizzy Miller, Jenn, and Ben played various games with the kids including Cross the River, Duck Duck Goose, and Rhythm Detective. As well as playing traditional North American games, the children taught us the rhythm and vibe of their lifestyle. Carly and Danny's dance skills were put to the test in various dancing games we were introduced to by the kids and as a group we were all awed by their natural talent and rhythm.
Our South African guide, Stephen is a wealth of information that never ceases to drop knowledge upon us at any given time. Today we celebrated trip leader Rich's birthday as well as enjoyed our white water rafting adventure.  It's early to bed tonight as tomorrow we have our morning game drive.  Can't wait to report what we see on the safari!
The Westcoast Blogger