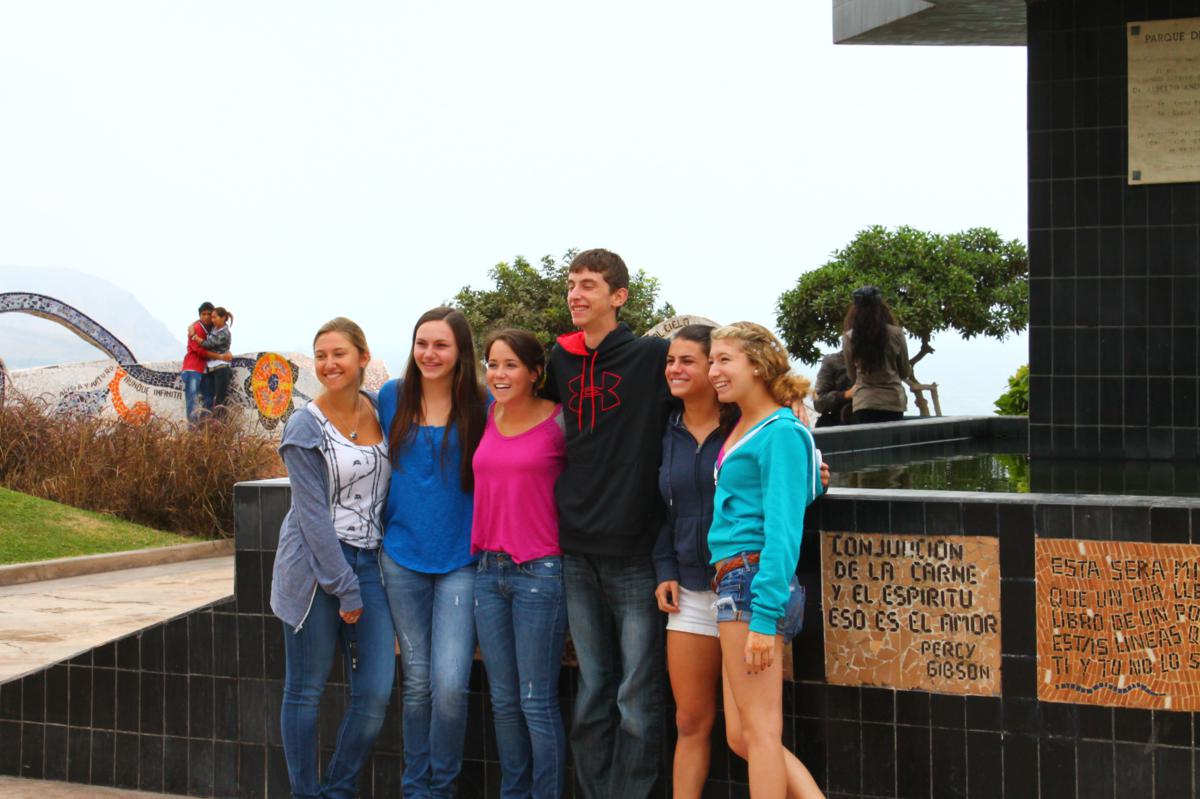 Hola Parents and bienvenidos a Peru!
Our trip has gotten off to a great start and we are all thrilled about the amazing journey we have embarked on. After many phone calls home to our families and some quality icebreakers, we headed to our first hotel stay in Lima for a goodnight's sleep.
We regrouped on the rooftop deck for our group chat and more opportunities to get to know each other! Through" two truths and a lie" we learned that Josh has an older sister, Rachel G. is a Poms Dancer, and Harrison loves music. Daniel was a star during our "drop the trap name game" where you needed to identify the person on the other side of the cloth once it was dropped, faster than they could identify you. After more games and lunch we ventured into Lima with our tour guide John for a city tour.
In the park de amour Julie and Emily took beautiful pictures sitting near the mosaic tiling where loved ones showed their undying passion for one another by displaying their names in the artwork. After the park, we embraced the beauty of Peru's many Colonial Spanish plazas where we captured some great group photographs!
John then led us to a Monastery where, although we could not take pictures, we were blown away by the beautiful architecture and structure. Not to mention our trek through the Catacombs, where many were amazed had just how many skeletons there were!
After our day of touring, we walked to a local restaurant for dinner where discussions floated around the excitement many are feeling about heading to the Amazon Jungle and our Jungle Lodge for what is just the beginning of our Peruvian Adventuras!
The Westcoast Blogger