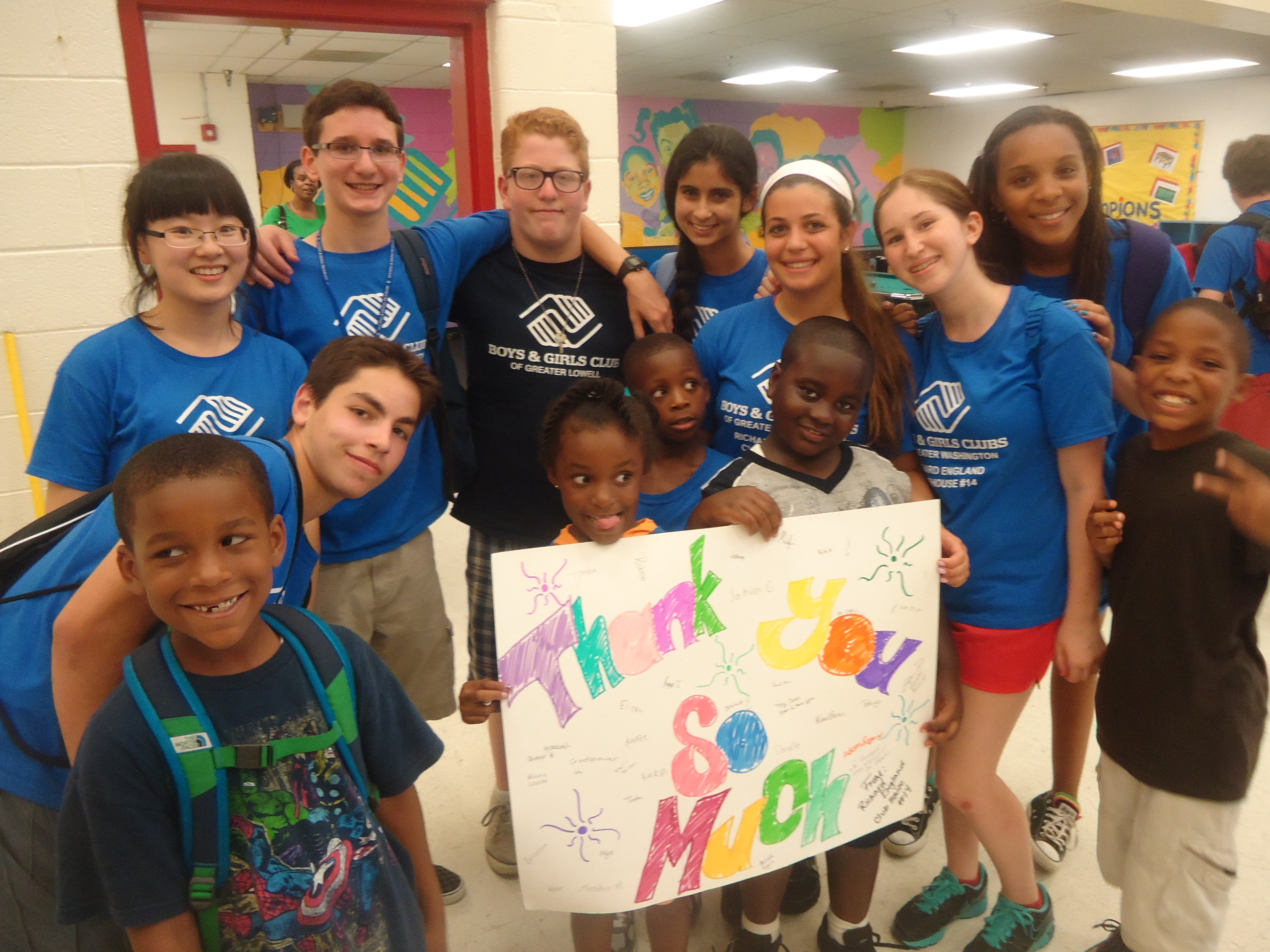 Dear Parents,
Only one day remains in our odyssey, and as always, we`re going to make the most of the time we have together by heading over to Six Flags for a day of roller coasters and water rides. Before we go, here`s one more update on the great times we`ve had so far!
Our final day of community service was at the Boys and Girls Club, and it was very touching to see how many of the kids remembered us from our previous visits. They were so happy to be seeing their new friends again, all of whom had come from so far away! One boy came up to me and was full of compliments about us. He said that Jess was `really nice`, Anna R. was `gentle`, Chloe was `kind` and Andrew was his best friend!  The staff gave us a lot of responsibility for the events at the Club. Julian, Rheanna, and Anna Y. organized a relay race, and Julian turned heads with his blazing speed. Julian and Eli played many games of basketball with their kids. Bailey and Carlye were, as always, much loved by the kids and helped them out with the `peace quilt` art project. We will always remember that Spencer, Talia and Sarah were the three greatest champions of carpet pool. Before we left at the end of the day, the staff thanked us very sincerely for the time we spent at the Club, and the kids made a great poster for us. We barely made it out on time, because the kids wouldn`t let Lea go!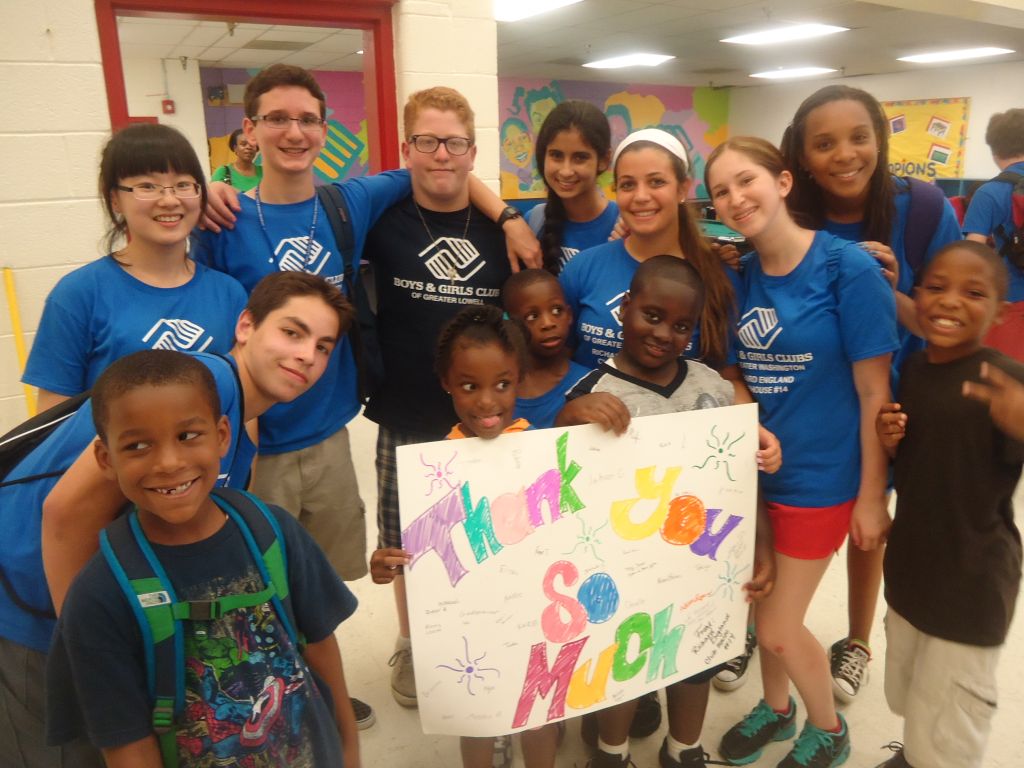 Our day in Baltimore was full of more highlights. We had a great time exploring the city, followed by a delicious dinner by the harbour. Charlie was able to get the jambalaya that he`d been craving ever since he left home! We then went to watch the Baltimore Orioles and the Oakland A`s baseball game at Baltimore`s famous Camden Yards. We all had a great time, including Jake, who was at his first ever game! Thanks to Cristina for getting us on the big screen (although selflessly, she didn`t get on it herself.)
We are so proud of the great effort and positive attitude of this group. We loved getting to know each and every one of them, and we thank you for giving us the opportunity to meet them! They made our community service program to Washington a pleasure that the three of us will not forget.
Enjoy the rest of the summer!
Lindsay, Lauren, and Jim
The WestcoastBlogger
Are you interested in this community service program or similar? Check out our trips to Washington DC for students and join Westcoast Connection for the experience of a lifetime.