The Trip really hit its stride as we arrived in Firenze, the home of unparalleled Renaissance artists like Michelangelo and Leonardo Da Vinci. Marcello, our guide through the Galleria dell'Accademia, was bravissimo. He was so enthusiastic and proud toshow us his home town and the art that its most famous citizens have produced. Most of us were amazed at the size of the David sculpture – seventeen feet high exactly. History textbooks do not nearly do it justice. Marcello also pointed out that David's hands are actually disproportionately large, which I don't think many of us had noticed before. Best of all, he arranged for Greg to touch an actual Michelangelo sculpture! Greg is no longer allowed to wash his left hand, at least for the remainder of the trip.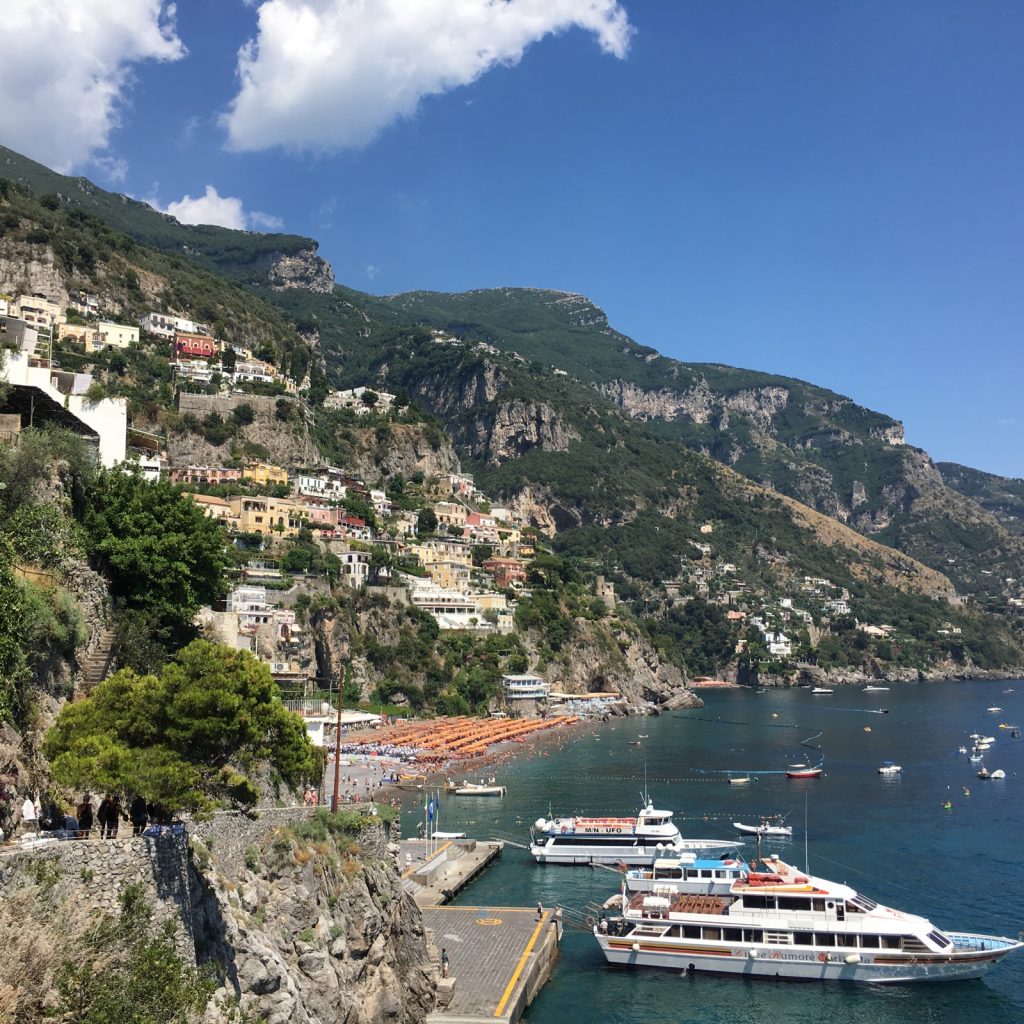 We loved Firenze so immensely it's somewhat shocking how quickly we forgot about it once we arrived in Sorrento, but anyone who has been there can understand. The views along the coastal road were so breathtaking we actually pulled over on the side of the road to take a group shot. We took a similar picture on Capri. The fact that we ended up on this magnificent piece of earth on July 18 makes Matt the luckiest person on the trip. I doubt there are many people on the planet who can say they celebrated their eighteenth birthday with a boat ride around a Mediterranean island, including two pit stops to swim in the grottos. Matt can. As fantastic as the day was, no birthday is complete without cake which we had that night after a group dinner.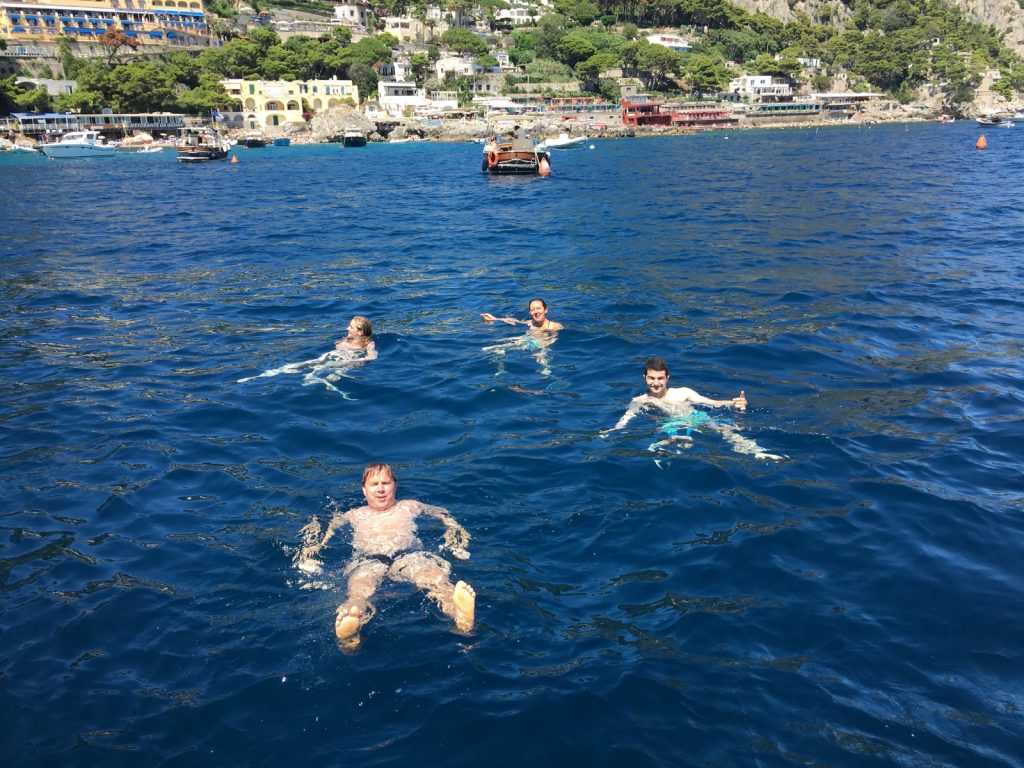 The following day we ferried out to Positano (which is built in a similar fashion to Minas Tirith for any Lord of the Rings nerds). Most of the group stuck around the beach and its azure water or explored the city closer to the shore but Vicky and her group channeled their inner adventurers and made it all the way to the top. She grinned ear-to- ear when she told me they walked to the top to shop but more importantly they wanted to find someplace to eat with the best view possible – and they did.
Ciao ciao!
The Westcoast Blogger
If this sounds like an adventure you'd like to be a part of, explore our Westcoast Connection 16-day program for student travel to Italy!