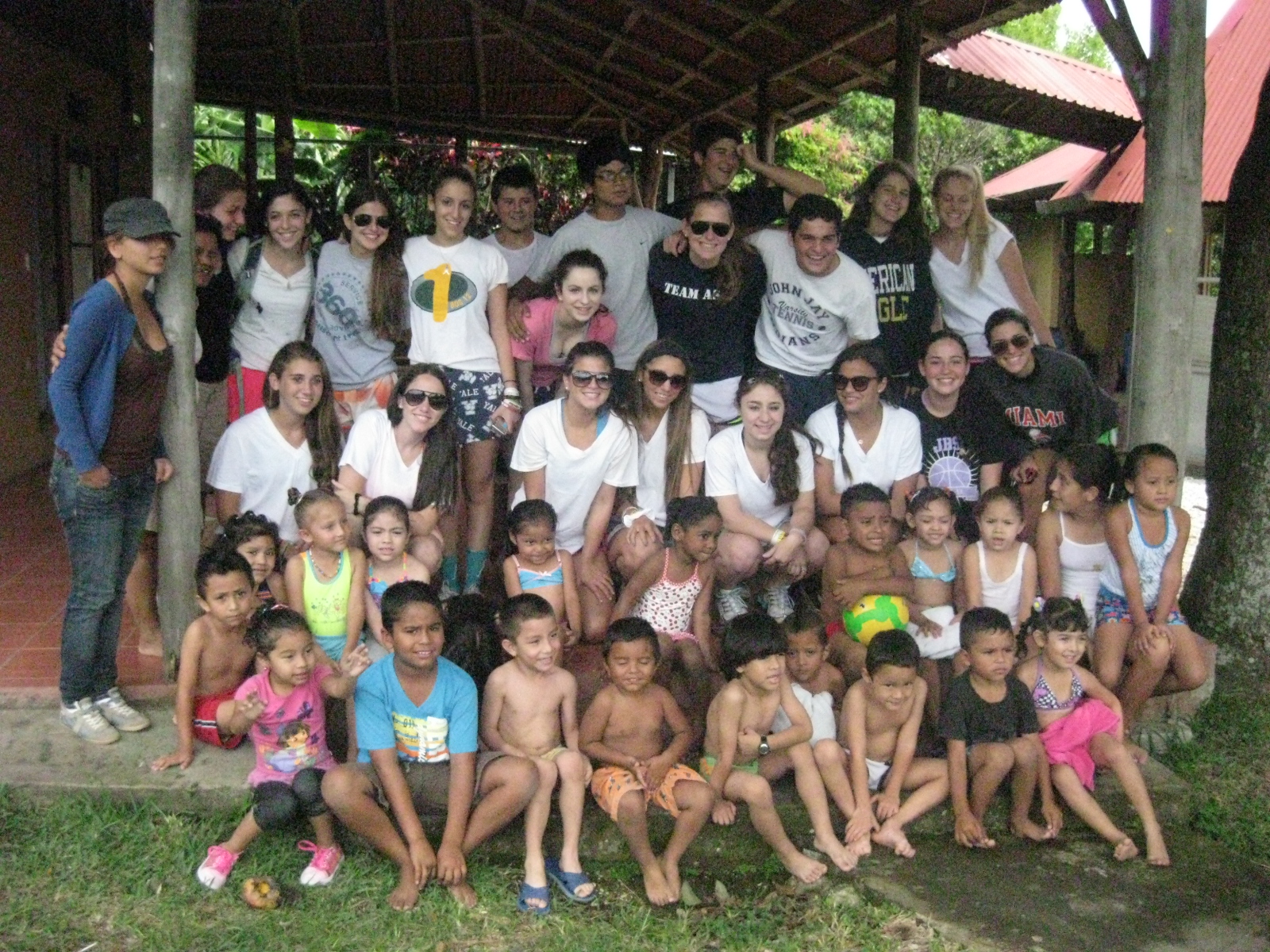 Good morning and hello from CR6A!
On Wednesday we had a wonderful time at the Café Britt Coffee tour in San Jose. The tour was an interactive skit performed by two actors who made the history of the facility and coffee in Costa Rica fun and entertaining. Maddie was pulled from the audience along with another man from Ohio to learn how to be an expert coffee taster. She was taught how to smell the aroma and how to sip the coffee like a pro! We all learned that a good coffee has a blend of sweetness in the front, citrus taste inside and a good after taste. In just two minutes, Maddie earned herself the title of an expert coffee taster and a free drink called the Arenal made of ice cream, espresso, etc. But in all seriousness, an expert coffee taster goes to school for five years! Rachel and Emily B. loved that the tour consisted of many chocolate and coffee samples!
Community service at a day camp for underprivileged children was enjoyed by all the trip members on Thursday. Each trip member had a day camper buddy to partner up with and it was their job to play with them and keep an eye as everyone swam and went for a walk. Mia and Katie really stood out on this day as they demonstrated a high level of safety and care when working with their little buddies. This was an inspirational day and highlight for us.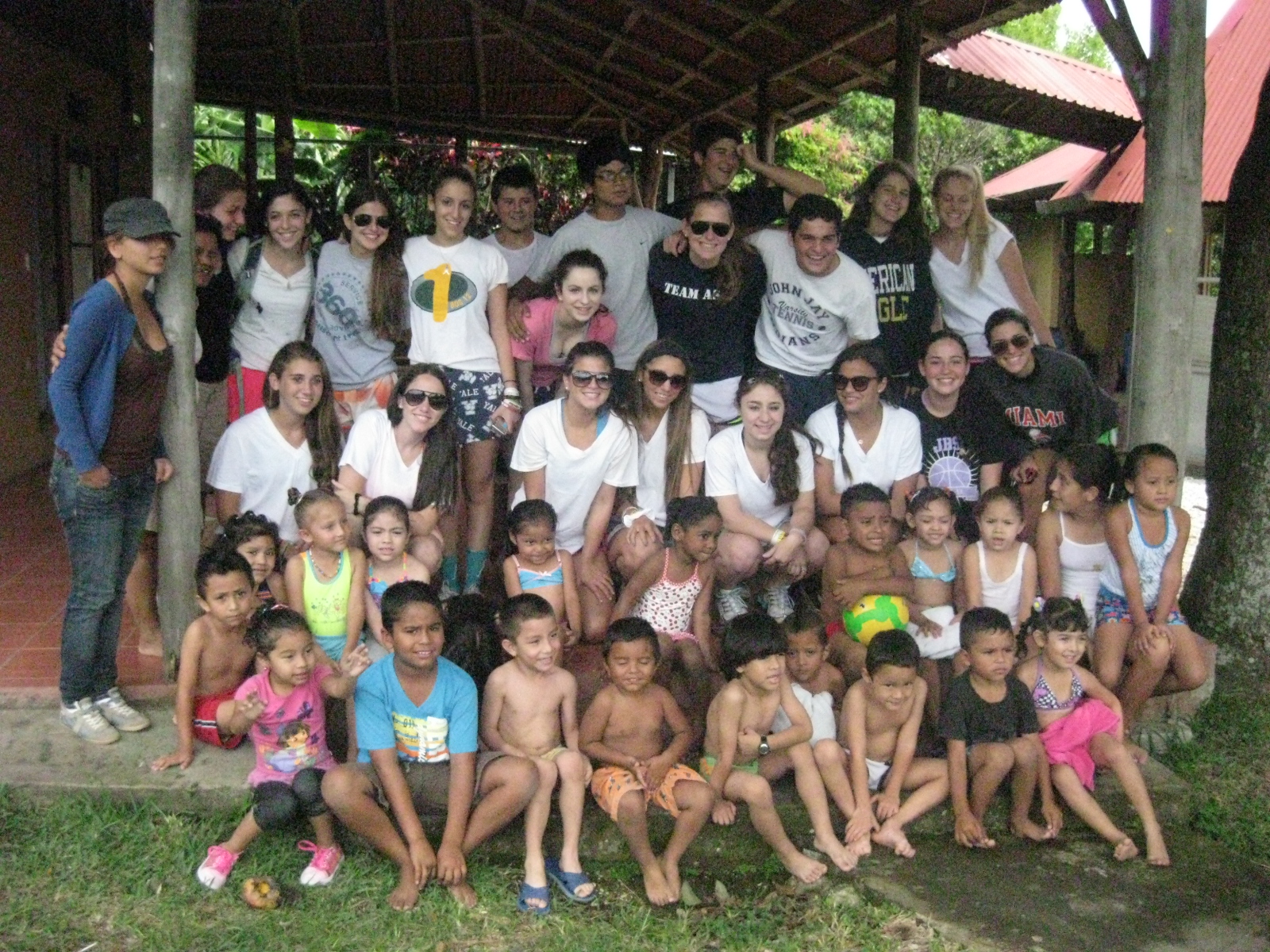 That evening, the trip headed to a restaurant for a delicious meal followed by Karaoke. If I didn't know this before I certainly know now, our trip is not shy! Everyone sounded great up there on stage and a few star performances deserve recognition! Nina and Francesca sang a beautiful Italian song called 'Regalo Mio Piu Grande' by Tiziano Ferro. Jordana, Julia, Morgan, Mia, Jaime, Dana, Emily G., Randi, Sophia, Allison, Katie and Julie hit the stage to perform Hilary Duff's 'This is What Dreams are Made of'. With over half the trip performing on stage the other half in the audience joined in to perform an amazing rendition of this song. Grant G., Alexa and Sam all performed a rap song, 'I'm Different'  which was hilarious. Other camp classics included 'Sweet Caroline' and 'Can you Feel the Love Tonight?'
After a hard working day of community service at La Carpio, the trip returned to La Condesa to clean up and get ready for some salsa lessons. Jesus Remerez taught the group some basic moves and some that were a lot more challenging! EVERYONE made a good effort at learning the steps and I was impressed by this. The instructor recognized Julie to be a natural and could not believe she had never taken Latin dance class before!
We have now arrived in Dominical and spent a lovely afternoon on the beach. The trip participated in some friendly competition during an egg toss on the beach which lasted way longer than expected! We have some expert egg throwers in this group. We had a tasty Italian dinner at our hotel and headed back to the beach for a bonfire. We roasted marshmallows and ate cookies by the water which was a great way to spend our first evening in Dominical. We are excited for the community service projects that we have planned in this area!
Hope all is well back home!
Adios!
The Westcoast Blogger