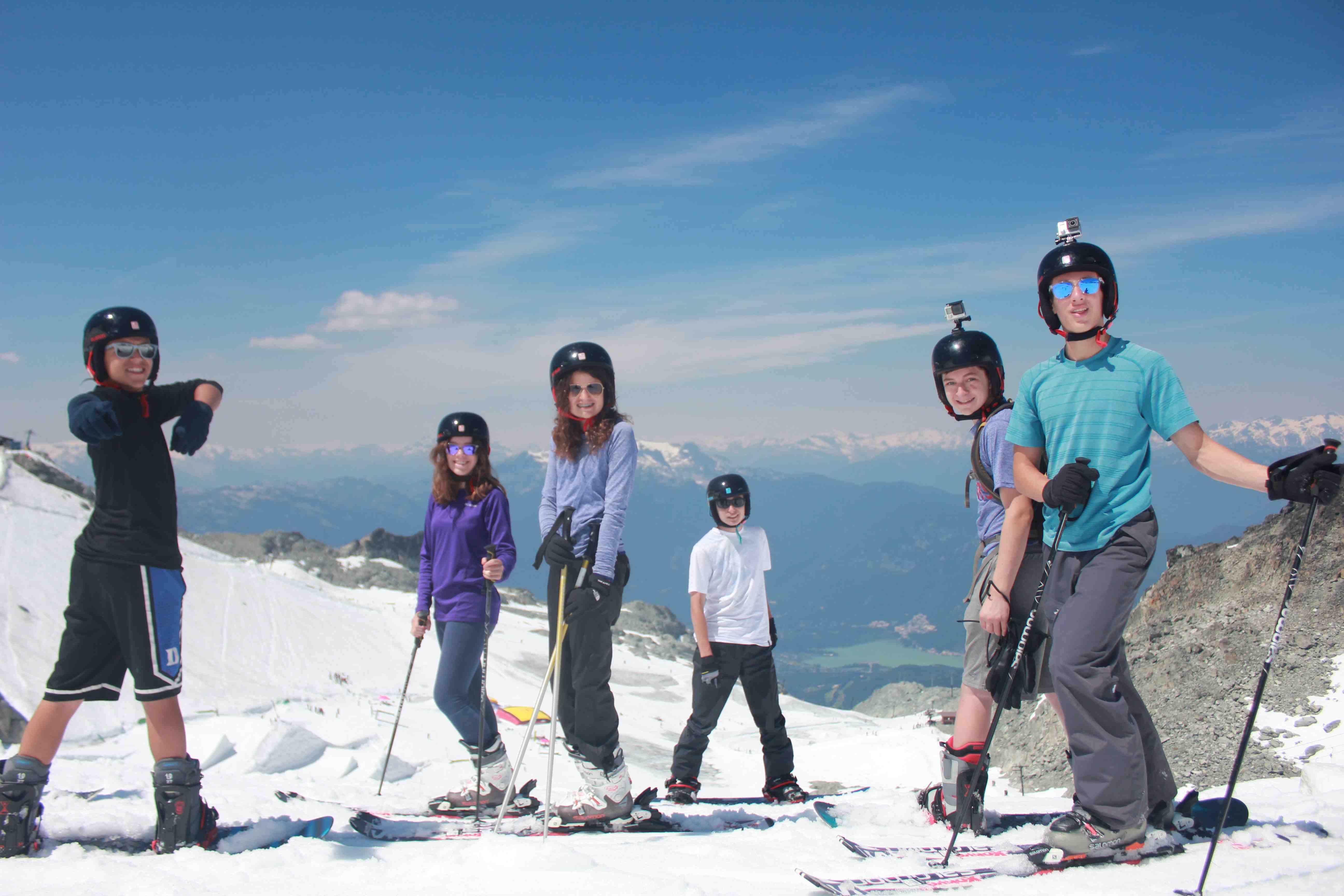 Dear Friends and Family of Canadian Mountain Magic,
It has been a special five days since you said goodbye at the airport to a group of amazing trip members. We have bonded over late night games of sardines, rock climbing and chair lift rides down from Whistler Mountain. Our itinerary has been action packed, and we are sure that every trip member has some amazing stories just from these past few days.
Our adventures began with a morning introduction from our rock climbing guides Josh and Theresa. Known worldwide for its crack climbing, the different crags we encountered presented many obstacles to our trip members, but we were always up for the challenge. After a brisk hike, we found ourselves looking up at a crag known as the 'Smoke Bluffs'.  Right from the get-go, trip members were eager to strap themselves into the various ropes. Ben proved to be a keen participant and able climber, occasionally yelping in a wince inducing high-pitched sound, which we all came to associate with a successful traverse of a difficult element. The highlight of our first day had to have been a successful climb from Noah in our afternoon session. One of the harder climbs of our two days, Noah was able to inch himself towards the peak with impressive athleticism and dexterity.
Our second day of climbing built upon the momentum and knowledge of our first foray. While attempting a particularly difficult climb and being told that it's ok to descend midway, Danny responded with a vehement 'No! I am not coming down until I get to the top!' – and he did!  Numerous individuals throughout our rock climbing experience displayed this kind of determination. The always-humble Abigail proved time and again that no element was too difficult for her combination of steely determination and smooth climbing technique. Whenever Geoffrey attempted a climb, the entire group could be heard chanting his name in a rendition that demonstrated their acapella skills and musical literacy. By the end of our second day, both guides had commented on the skill level of all of our climbers. All in all, it was a wonderful first activity enjoyed by the whole group.
In our downtime between rock climbing and skiing or biking, we set up camp at Klahanie campground and participated in a number of entertaining programs. As the head chef, Jason has created a number of magnificent meals that the entire group has thoroughly enjoyed. During our Independence Day Celebration, Dan displayed his knowledge of American history in our trivia challenge, which the Ron Swansons eked out in a highly contested match. Our campsite is a relaxed environment where trip members have bonded over trivia nights, games of sardines and scope, as well as a few late night snacks.
Trip members were split into their skiing and biking groups for our first encounter with Whistler Mountain. In addition to our activities, all of the trip members had the opportunity to eat lunch atop the mountain. The skiers and snowboarders encountered t-shirt worthy weather and a number of fun elements. Eli routinely displayed his snowboarding skills throughout the day but was particularly impressive on a set of rollers that we attempted on our last run. Keren was a wonder on skis as she made her way down the hill, even taking a moment at the bottom to ask our guide how she might improve her technique. Evan carved his way down the hills with a quiet confidence and determination that inspired a few trip members to compliment him on his skill.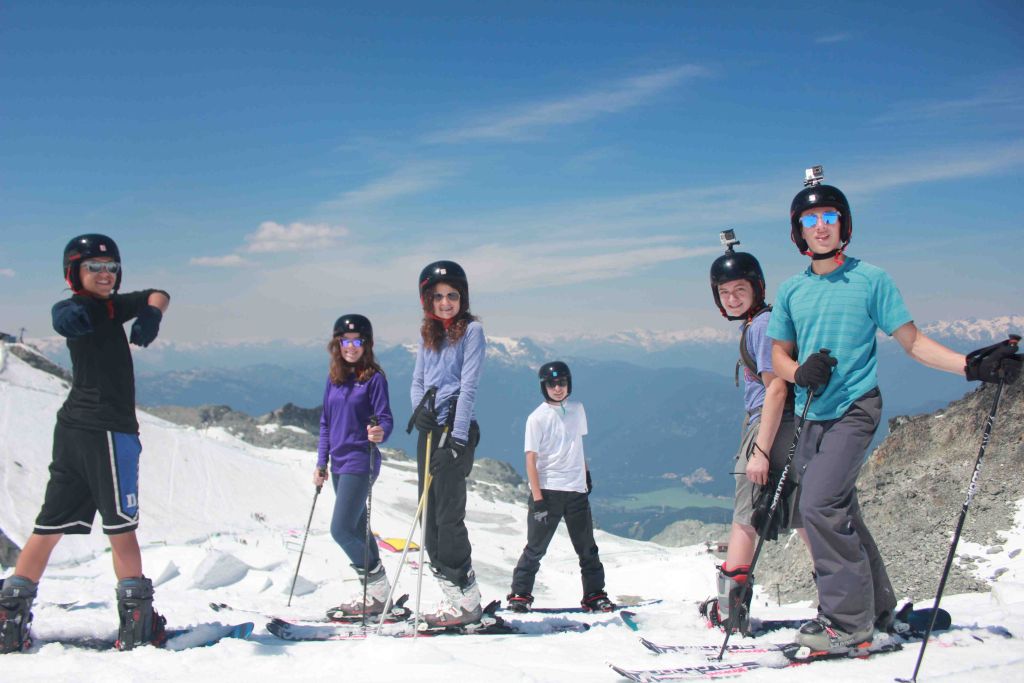 The biking group had an equally great experience. Emily encountered snow for the first time on the peak-to-peak gondola ride and the whole group had the chance to dip their hands into glacier water at Green Lake. In a wonderful coincidence, both groups finished their respective days at the same time and had the opportunity to ride the chair lift down from Whistler Mountain together.
The first five days of the Canadian Mountain Magic have been an exciting combination of adventure activities and the formation of a strong group dynamic. We can't wait to experience what's still in store for us! Until next time!
The Westcoast Blogger