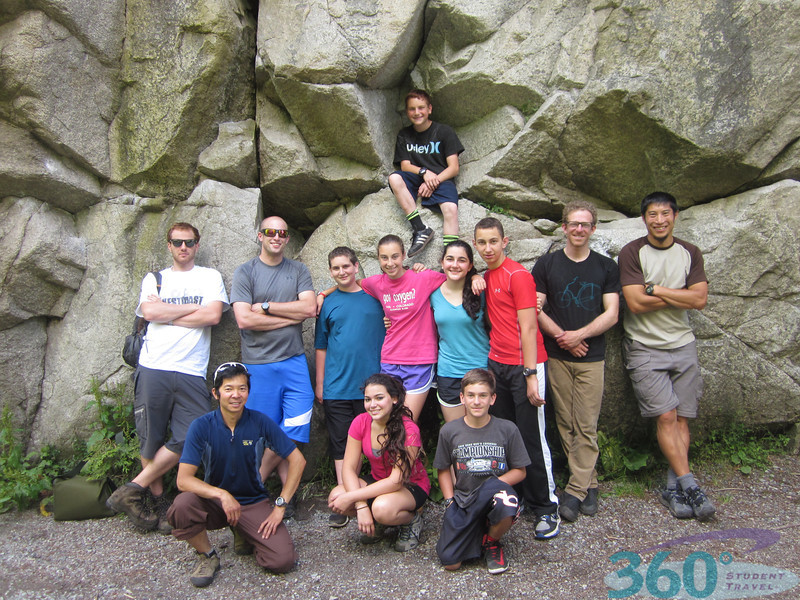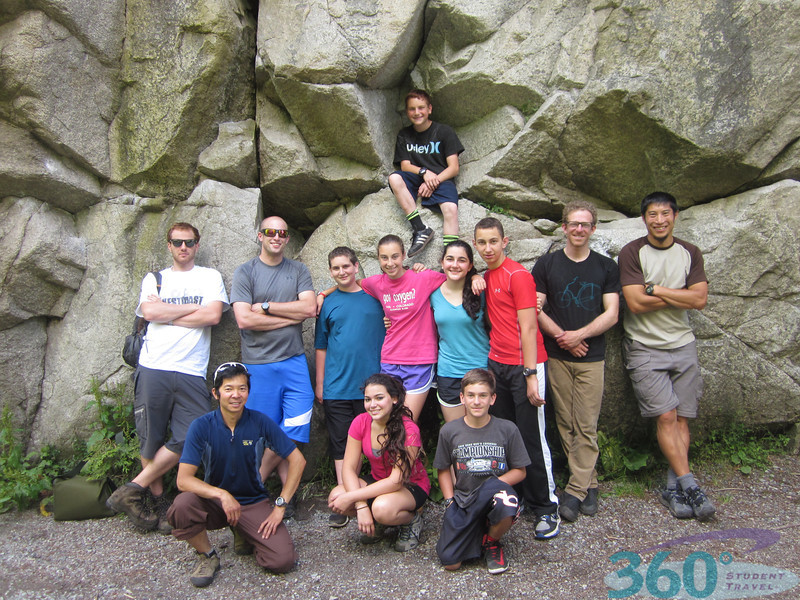 What an amazing first few days we've had! Our group has become a close group of friends rather fast.  After landing in Vancouver, we headed up to our campsite in Squamish right next to a beautiful waterfall.  The group was incredibly helpful setting up camp for the first time and has been having fun learning the ins and outs of cooking their own meals.
Our first activity was two back-to-back days of rock climbing! The guides had us scaling rocks and repelling like mountaineers in no time. Emma was great helping Betty calmly repel down one of the taller points.  Like experienced climbers, Billy, Kyle and Tommy finished every climbing challenge presented to them.  Sofia found a new love for repelling and was always the first to choose to try it every time.
Yesterday, we ventured north to check out a different mountain: Whistler Blackcomb – where the group had the opportunity to hit the slopes on the glacier.  Billy and Emma showed their experience on snowboards while Benjy, Tommy, Jami and Kyle showed us how real skiers go down the mountain.  Betty and Sofia chose to board the Peak T Peak gondola to enjoy incredible sights – they had a blast walking around the mountain top.
After an incredible experience at Whistler, we headed back to our campsite and feasted on a luau dinner (complete with decorations) followed by some camp fire s'mores complete with decorations.  That evening we had a bit of a talent show: Sofia danced and sang in Spanish, Betty and Emma rocked the Macarena and the boys watched on in envy of the girls' dancing skills.  Once we were danced out, Betty demonstrated her singing skills in a game of Sing To Me and got he rest of the group to sing along to different songs.  We all have an amazing time playing games at the campsite – Kyle and Tommy really make an effort to make sure that everyone is involved.
That's all for now! The group is looking forward to the rest of their stay in Squamish and Whistler and we will keep you posted with all their exciting adventures!!
The Westcoast Blogger