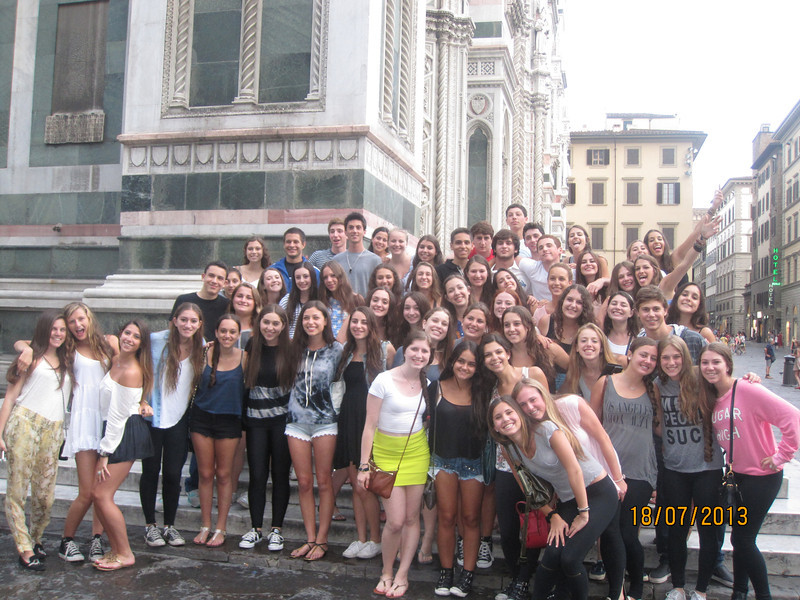 Buongiorno! It's our last day here in Florence, and our 21-day students have left. Sadness! Here are a few final notes on the end of classes and the goings-on of our last few days before we head off to Sorrento and Rome.
Classes, of course, have final exams and projects, and many students have been hard at work studying and finishing up their assignments.
The Italian language class had a final exam, and Alex R got a perfect 100! Great job, Alex! The cooking class prepared a variety of tasty new meals this week as usual, but also had to write an academic paper for their final. Art History had a a combination of a paper, project, and exam to complete, while Digital photography students finished up their final portfolios. Fashion students had to complete drawings of four final "looks" as well as a digital collage of the looks they used as inspiration; Sarah's collage in particular received raves from the professor!
In the afternoon, Italian Culture students made presentations, Sketchbook students submitted their drawings, and Soccer students closed out their weeks with "soccer tennis", a hybrid game involving soccer ball serves and volleys over a net! SAT students took their final practice test and did quite well; Maxwell saw the greatest score improvement, with his combined score improving by a whopping 330 points!
After finals, we enjoyed our last night as a full group by going all together to Trattoria ZaZa, a student favorite over the past few weeks. Including the final night, Courtney and Jamie F have been to ZaZa 3 times, and Alexa B has been there 4 times! Emily C and Zachary were such big fans that they bought copies of the official ZaZa cookbook! We're definitely gaga for ZaZa here at PCE Florence.
Afterward, we split into groups and competed to see who could find the most city sites in our official PCE Florence scavenger hunt! Alex M's group was the clear winner, locating loads of Palazzos, Piazzas, statues, and Italian ninja turtle names!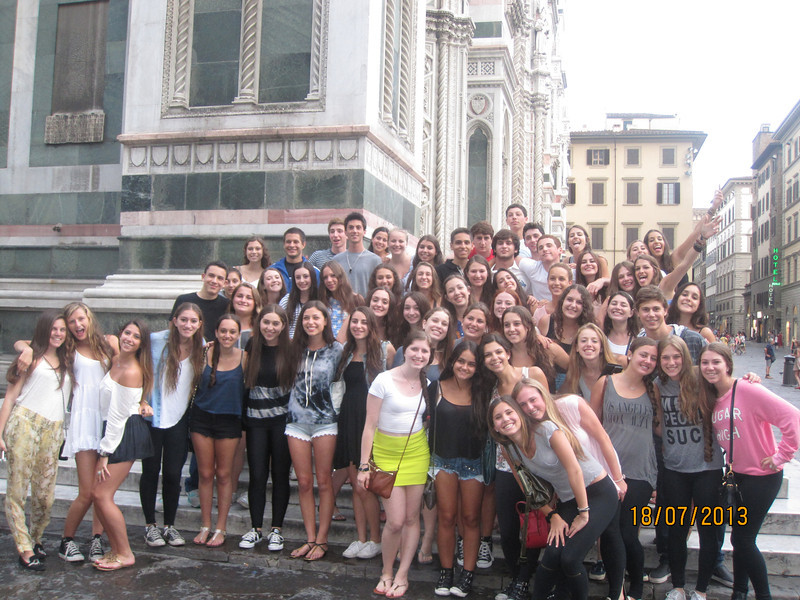 It was sad to see our 21 Day folks leave, but the rest of us are pumped to see Sorrento, Rome, and the rest of our remaining Italian locales. This will be our final post from Florence, but expect another update from us here in
Italy next week. Ciao for now!