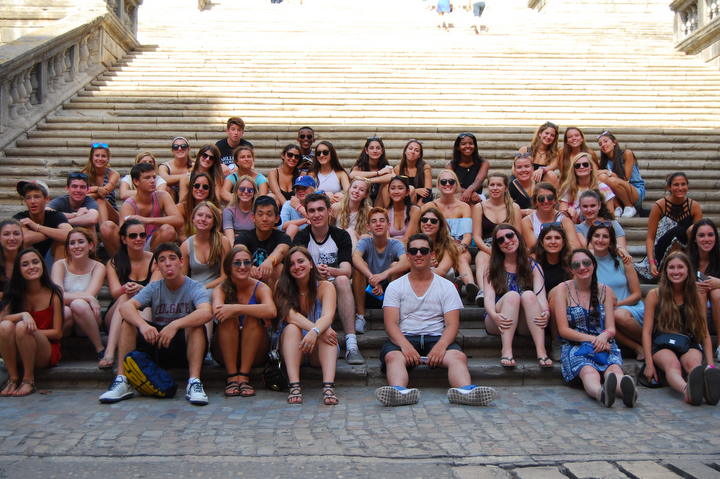 Hello again parents, siblings, friends, and family,
What a week it's been. Since our last update we've seen and been to so many places. From art and food, to culture and travel, the last week has surely been eventful.
This week we saw some of Spain's most famous monuments with a tour around Gaudi's Park Guell, and the Sagrada Famalia which has been under construction for over a hundred years. The architecture was astounding and spiritually breathtaking. Besides spectacular churches and art we experienced some fun at a local karaoke club, where our Program Director, Matt kicked off the night with his rendition of Michael Jackson's Man in the Mirror.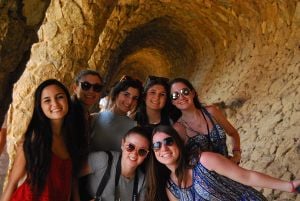 Besides some culture and architecture, we also did a bit of travelling. We went on a day trip to the small town of Figueres to visit the Salvador Dali museum of art, and afterwards we had dinner in the Medieval town of Girona.
We spent this past weekend in Spain's capital, Madrid, and we saw so much. We visited the Royal Palace, saw the art at the Prado museum, watched an outdoor performance of the Madrid Orchestra, and even stopped off at the famous Chocolateria San Gines for their famous "churros y chocolate".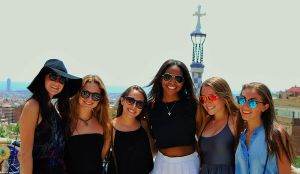 Walking around one of the biggest markets in Madrid and finding small surpises that you will all receive in a couple weeks was surely exciting. We also shared some sun filled moments row boating in Retiro park. Besides fun in the city, we are enjoying each others' company on our bus ride to and from Madrid, as we learned some facts about each other that no one knows playing "Guess Who?" On our last night in Madrid we laughed as a group with one of Westcoast/360's favorite activities.
The travel, culture, and food have been amazing, but it's the people and events that make our program so great.
It's only been two weeks but it feels like we've known each other forever.
The Westcoast Blogger
Have we piqued your interest? Explore our 21-day and 28-day tours and pre-college study abroad summer programs to Barcelona. It will be the travel experience of a lifetime. Start planning your own adventure with Westcoast Connection today!