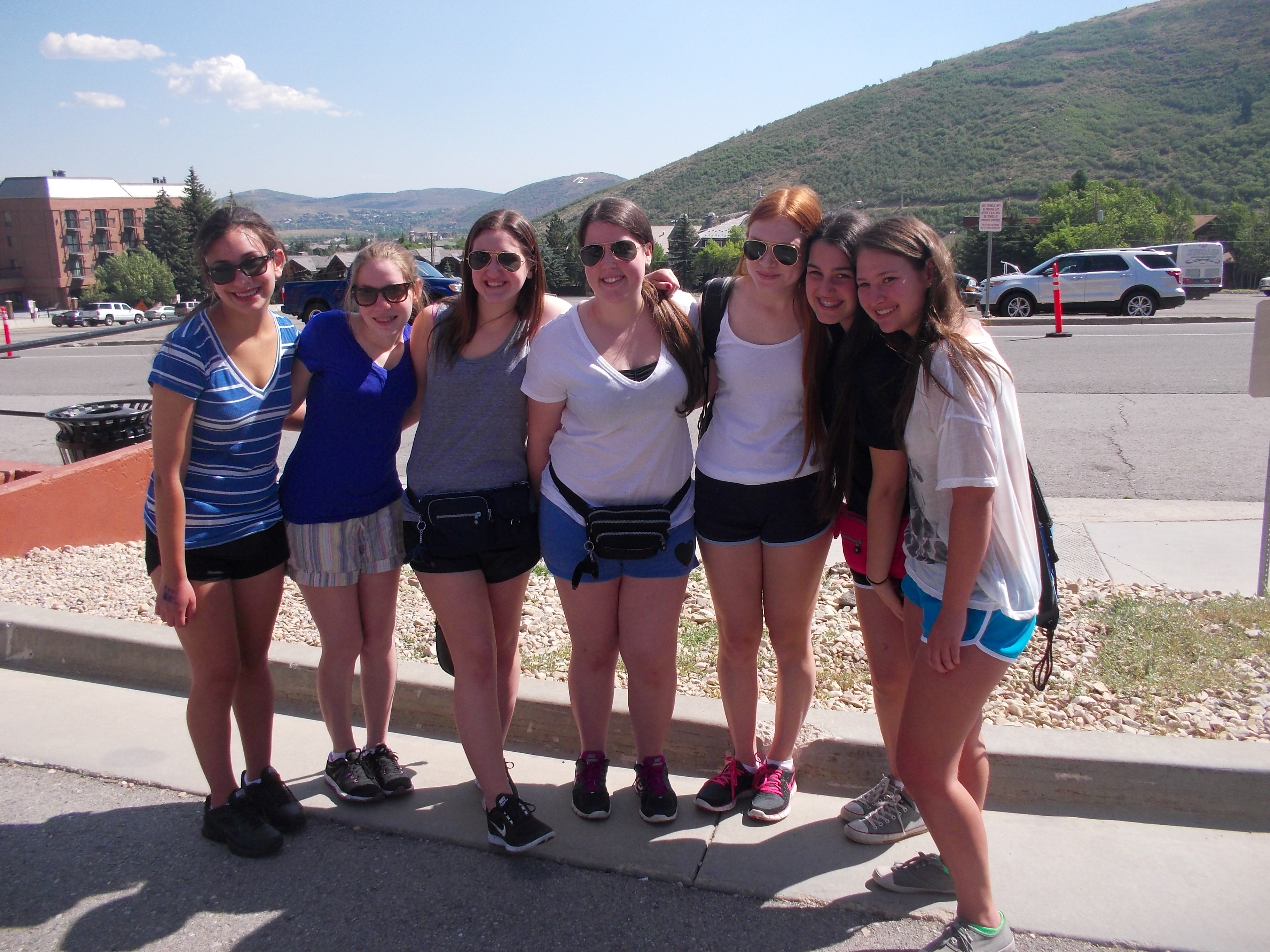 Hi Everyone!
Here is our update which starts on the Trans Canada highway! We can barely peel our eyes from the windows, we are surrounded by the snow capped Rockies, beautiful landscapes, and the occasional bear sighting (Okay, it was one time – but how cool is that!).
Just a few days ago, we went canoeing on the beautiful Lake Louise. Spencer, Robert, Justin L., couldn't believe how clear the water was. Might we say we look fabulous in our bright red life jackets. Following our peaceful canoe rides, we had a great picnic and then headed out on our hike up to the Tea House. With Missy, Samantha J., Hanna B and Carly leading the pack we made it all the way up to the snowcaps. Josh M. was spotted reenacting some scenes from "Frozen" and even made his own snowman (named Oloff). After an action packed day, we spent our evening at the campsite, enjoying a barbequed feast, prepared by Cacao Puffs (Noah, Joe, Jamie, Samantha J., Max Sa., Logan). We relaxed, playing football and sitting by the campfire. Jared Z. and Dan (trip leader) played the guitar together (literally) – they performed a rendition of "Dammit" by Blink 182, Dan doing the finger positioning while Jared Z. strummed.
The following day we went to the Columbian Ice Fields to see a world famous glacier! Amanda and Gabe enjoyed some glacier water, while Eli, Taylor, Josh M., Jack M. and Brooke filmed their part of the lip dub (how fitting that they song "On Top of the World" on a glacier!). Afterwards, we walked on the incredible Sky Walk, looking down at the glacier valley. That evening, we explored the beautiful town of Banff where everyone competed in a "people hunt", meeting all kinds of tourists and locals. Ali K. and Sam K. were spotted enjoying some ice cream from the legendary "Cows". At the end of a long day, we were all glad to retire to our sleeping bags.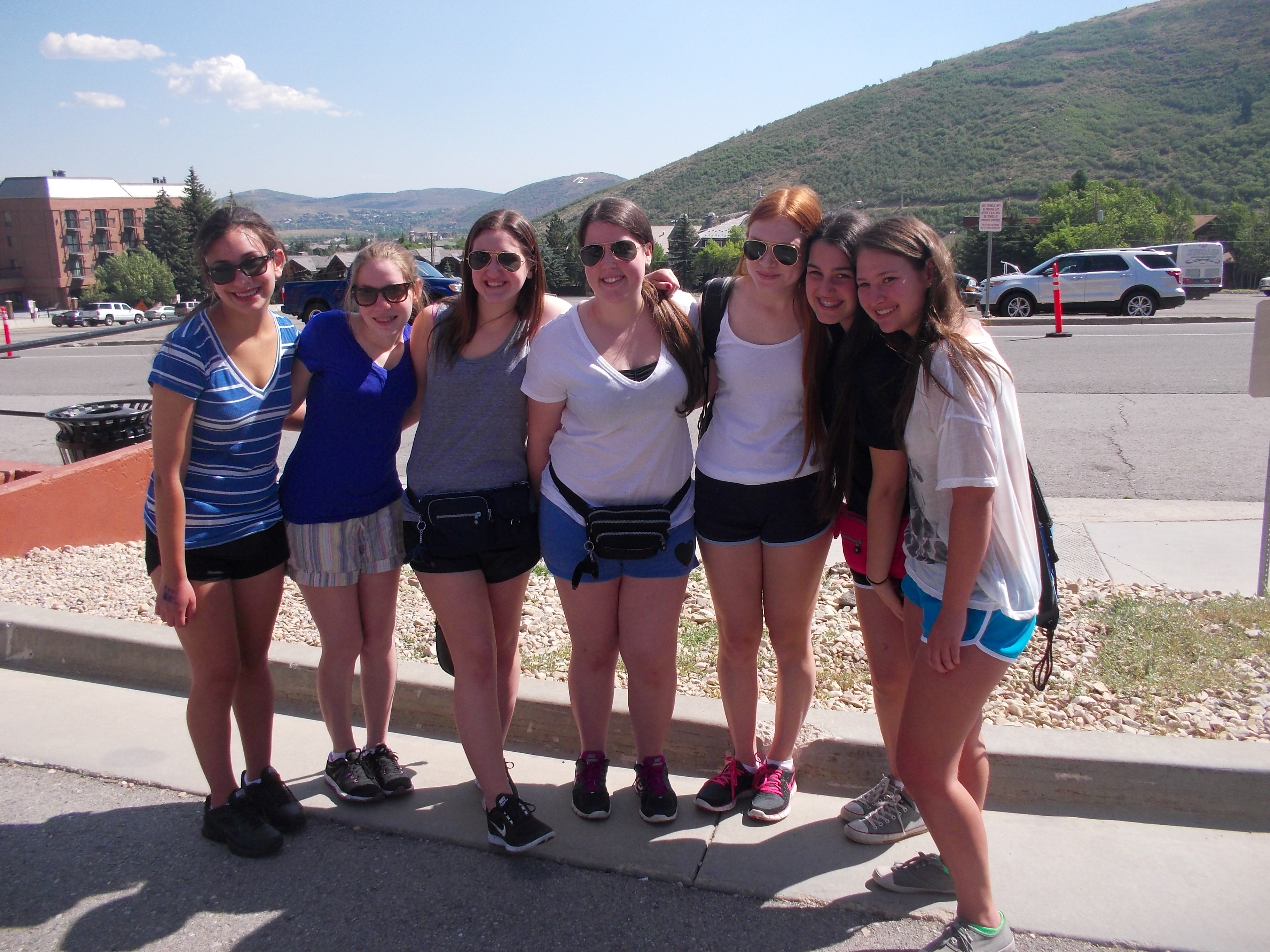 The next morning, we packed up the campsite. Taylor, Hannah R., Sam K., Ali L. got their tent down first! Later that day we arrived in our next destination – beautiful Kelowna. We had a great dinner, with Hannah R. celebrating her Sweet Sixteen! She was surprised with a delicious chocolate cake.
The next day, we had a relatively relaxing morning channel tubing. I say relatively because we all had to be on the lookout for Einar "Eagle", who was having 'fun' with a few tubes. We spent the rest of the day enjoying the beautiful weather on the beach. Seth and Eli enjoyed some freezies (resulting in some blue tongues!). There was a game of "keep the ball up going" and we got up to a whopping 37 passes. That night, we went to the movies – 22 Jump Street and the Fault in Our Stars. Max Sh., Jared A., and Dahlia had stomach aches from laughing so hard, while it is reported that Adam S. may have shed a tear or two.
Watch for our next update with stories from Whistler and Seattle.
Talk to you soon!
The Westcoast Blogger