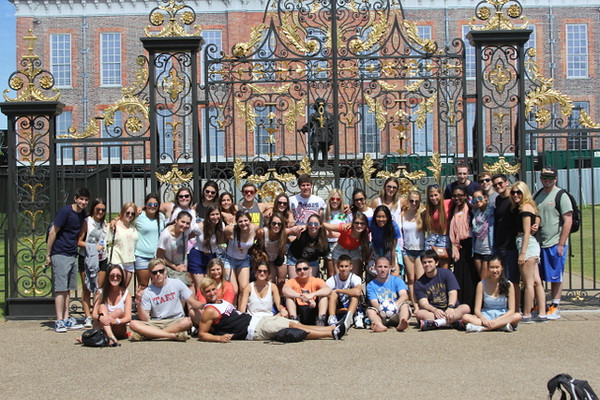 Hello Parents!
It's hard to believe we've already been together for almost a week… the time has just flown by! As we make our way out of the big cities and into the Alps, lets look back on some of the highlights of our first week in London and Paris.
After meeting everyone for the first time at Heathrow airport we got onto our bus to explore the first city of our unbelievable 28-day program. After hitting up a popular Noodle Bowl Restaurant for dinner, we headed out to the London Eye to catch a glimpse of the city from above. Everyone enjoyed taking pictures, especially Jason who has a great eye for photography and got some amazing shots in front of Big Ben just across the Thames River as the sun was setting.
The following day after a good night's sleep, adjusting to our new time zone, we headed to the bus for a city tour with our guide Tim. Max made sure to keep Our guide on his toes with many great questions in reference to the architecture of London. Among the sites we saw were Buckingham Palace, Big Ben and Westminster Abbey,before finally ending up at the Tower of London to see the Crown Jewels. Jesse R. recreated a murder mystery and became a detective at the Bloody Tower to figure out who murdered the two male twins who would have become the rightful heirs to the throne.
After a few busy days, we enjoyed a morning walk as we took a stroll through Hyde Park. Ryan was eager to show off his "football" skills as several trip members kicked around the soccer ball. We also got to see the residence of the Duke and Duchess of Cambridge, William and Kate, on our way to the bus from the park. From that point we spent a lovely lunchhour at Harrods, followed by free time at Covent Gardens, Leicester Square and Piccadilly Circus before ending the day off with dinner on Carnaby Street. During our evening activity, Battle of the Sexes back at the hotel, the Boys edged out the girls by a single point to claim the title. Spencer practically answered every one of the questions correctly! We also celebrated Amanda's birthday with a delicious brownie cake… Happy Birthday Amanda!
From there we shifted from English to Francais as we took the Chunnel beneath the English Channel towards France. Many trip members were mesmerized with the concept of taking our bus… on a train… through a Tunnel underwater. Thursday morning started with a trip to the Louvre to visit the famed Mona Lisa and Venus de Milo, where Jacob impressed us with his vast knowledge of all things art and history.
For our last night in Paris we went for a fantastic group dinner and a "little bit of karaoke.  Amanda, Bryn,Lexi, Rachel L and Jesse R led us off with "Moves Like Brendan," their own spin on the popular Maroon 5 hit – paying a little tribute to our fearless leader! Marielle then finished off the night with a stunning rendition of Celine Dion's My Heart Will Go On – drawing a huge round of applause from the group and onlookers alike!
C'est tout de Paris! Seeya in Annecy!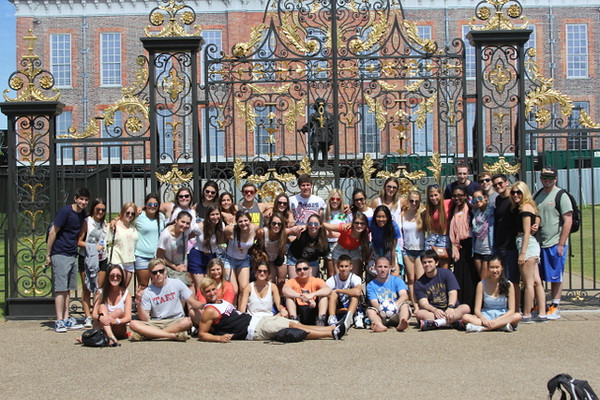 The Westcoast Blogger