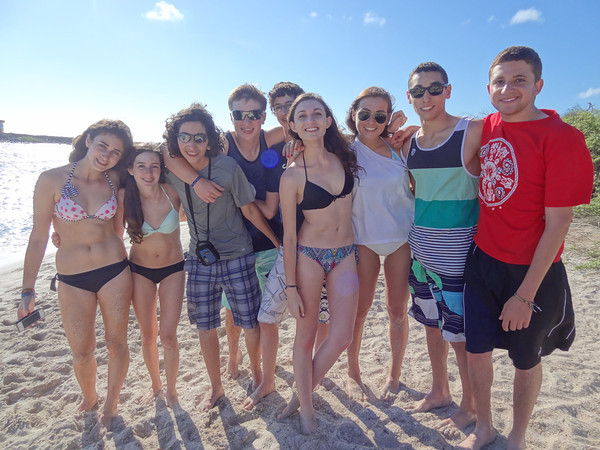 Greetings from San Cristobal!
We are so happy to be in the Galapagos, it is beautiful here! We have spent our mornings on the island doing community service at a nearby school, helping to renovate classrooms. Rachael and Lindsay have become pro scrapers in preparing the classroom walls for paint. Daniel, Tyler, Jason and Jared worked hard painting the walls while Sydney and Katie helped to fill in the edges. The rooms look so much brighter now!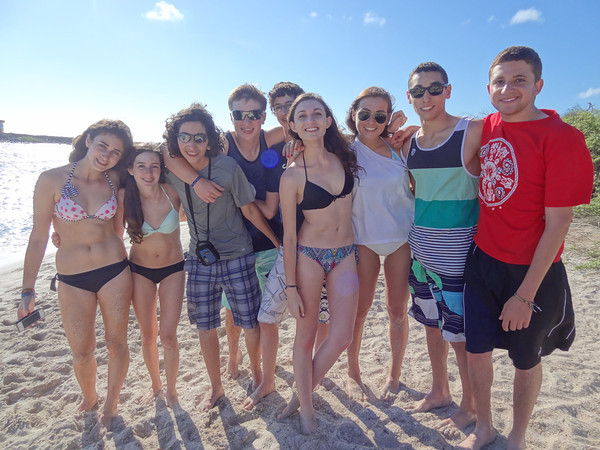 We also had some time to spend with the students from the school. The boys started off by playing soccer, with Jason and Tyler scoring the most points. Liv and Nicole organized a "girls vs. girls" game to follow.
On our first afternoon on the island we went to a beautiful beach where we had our first experience with sea lions. They are everywhere! Sydnee was our photographer and took some great photos of us on the beach that afternoon.
In the afternoon of day 2, we visited another beach where we saw finches, sea lions, crabs and large iguanas. Rachael, Kayleigh, Melissa, Cayla, Liv, Danni, Naima and Nan went snorkeling here.
Nicole has taken the initiative to create a music video of our trip to the song "Walking on Sunshine". It has been filmed at numerous locations on the island and we can't wait to see the finished product!
Yesterday, we took a boat to Kicker's Rock to snorkel. We saw sharks, sea turtles and beautiful fish! Lauren was the first in her group to see a shark. Last night we hit up a disco where people danced the night away. Lauren and Sami especially enjoyed dancing to the music videos, while Nicole and Paige came up with a dance all on their own.
That's all for now, more soon!
The Westcoast Blogger