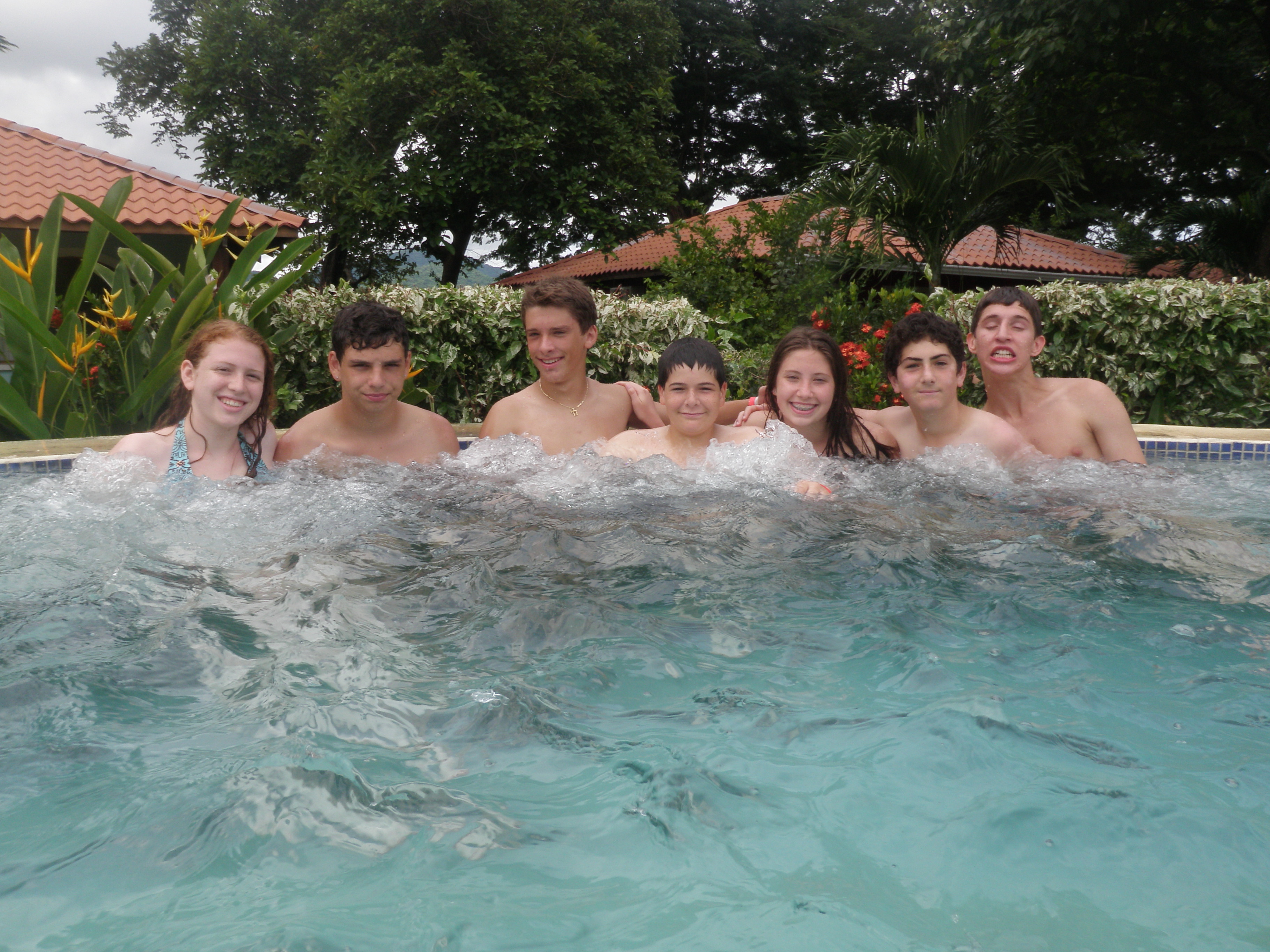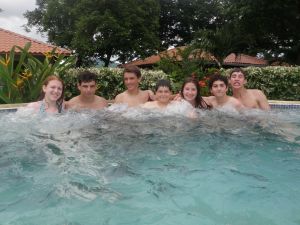 Hola again amigos and amigas!  
Here we are in beautiful sunny Tamarindo, Costa Rica! We have been quite busy since we last wrote.  
 On Monday, we finished our community service work with Habitat for Humanity with a bang! It was our best day yet, hands down. Shout outs go out to Matt L. for being such a hard worker and for giving the project one last, big push. That evening, our CPI guide, Jerry, gave us all a wonderful Latin dance lesson. Our top duo's were Ben and Maya, Jess and Luke as well as Morgan and Noah! A shout out also goes to Eric for his great charisma and enthusiasm.  
 Tuesday morning we woke up early and travelled to Rincon De La Vieja and stayed at the beautiful hotel Hacienda Guachipelin. This stunning hotel is home to dozens of horses, amazing wildlife and acres of protected rainforest. We spent the afternoon making the most out of our stay at this lovely hotel and went for a horseback ride around the property. The horses also brought us to an amazing waterfall deep into the forest. Kudos to Micaela who faced her fear of horses and joined us on this spectacular adventure!  
 Wednesday was a very full day. We started off with a thrilling white water river tubing experience. Afterwards, we hurried to get our hiking shoes in order to make our way through the forest by foot to a beautiful waterfall where we swam. Richard, Noah and Braden were our fish. It was even difficult getting them out of the water when it was time to go!
After our well deserved lunch, our bus driver brought us to the spa, where we had a sauna to open our pores, covered ourselves in warm volcanic mud to exfoliate our skin and went into a soothing hot spring to relax. Our spa day was exactly what we needed after all our hard work for Habitat for Humanity!  
 On Thursday we hopped back on the bus and travelled to Tamarindo where we had surf lessons on Flamingo Beach.  T.J., Danielle and Luke did an awesome job and were able to get up on their boards on their first tries.  All the participants had a fantastic time in the ocean.   Until next time, signing off from sunny Tamarindo.
The Westcoast Blogger