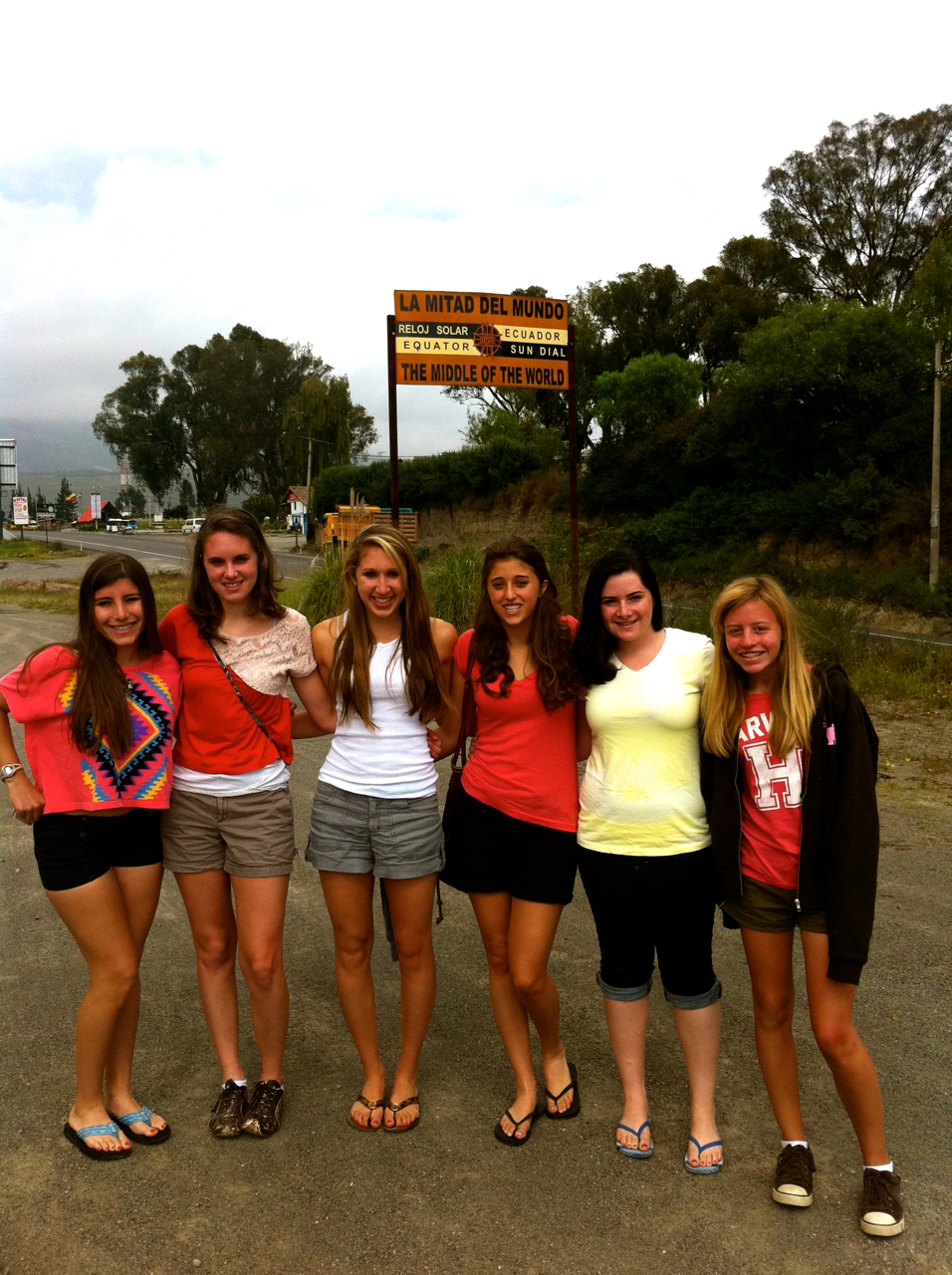 And we're back again!
To begin day 8, we took a funicular cable car approximately 4000m overlooking Quito. Syndee took some fantastic photos of the view, she has become our trip photographer and we can't wait to see all of the photos she has taken.  We then made way to Cotopaxi National Park where we hiked the volcano known as Cotopaxi approximately 6000m up. Daniel led the pack, finishing first of all of us. Tyler, Jason, Jared, Griffin and Cayla reached the top shortly after, followed by many others.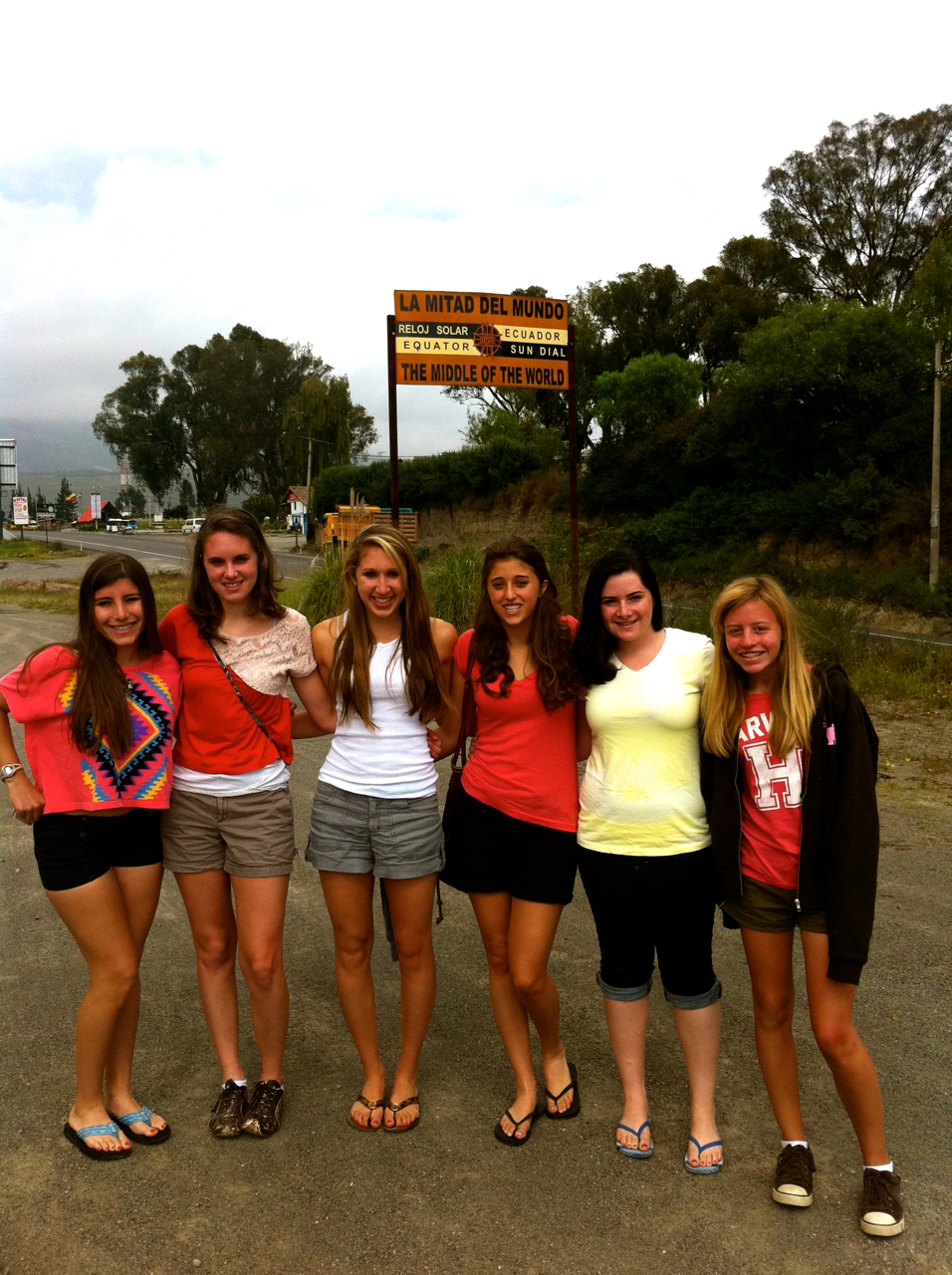 During day 8, we played a game called "gotcha" where each trip member was given a name of another member they have to get out by saying "gotcha" to them in private. Cayla and Griffin were the winners of round 1. We are currently in the middle of a more challenging round 2, initiated and organized by Nicole.
Our next stop was Latacunga. Here, we visited a home for the elderly. Sydney, Kayleigh, Sami, Paige and Sydnee helped sort and hang some laundry. Lindsay, Rachael, Jared, Jason, Melissa and Daniel puts lots of energy into weeding and planting the front garden of the facility. The garden looked fabulous when we left! Danni, Nan, Naima, Liv, Cayla and Nicole painted the nails of some of the seniors in the home. In the afternoon, we performed a variety show which we spent many nights practicing for. Our MCs were Melissa, Nicole and Katie who helped to organize and provide humor to our show. Nicole, Liv, Paige and Sami were our "Ecuapella" singing group. The boys performed their version of "We Will Rock You" and Griffin did a solo juggling act. Overall, it was a great success!
Day 10 was the beginning of our adventure in the Amazon. Our first day of service was tough yet, rewarding. Rachael, Nan and Lauren were champs carrying heavy bags of rocks up quite a steep incline. Sydney was not afraid to get her hands dirty and was the only one willing to walk through the mud to put stones down.  In the afternoon, we visited Amazoonica, an animal rehabilitation centre.  Sami and Paige couldn't have been more excited to see the spider monkeys.
In the afternoon we traveled to a local community to see how they lived in the Amazon.  After getting a tour of the land and seeing the various plants we were treated to a traditional drink and taught how to use a blow gun. Tyler was the first person ambitious enough to attempt a shot. Many people found it a lot harder then it looked, but Jason managed to get the target right in the middle. We also painted each others' faces with what they use as an alternative to make-up. Lauren had a symbol of a warrior woman painted on her face and Nan had a decorative design of dots and waves. In the evening we watched some traditional dancing where Lauren and Liv got right up and tried to learn the dance.
We have just arrived in Banos and look forward to updating you with the amazing adventures we have ahead of us. Next stop, white water rafting!
The Westcoast Blogger