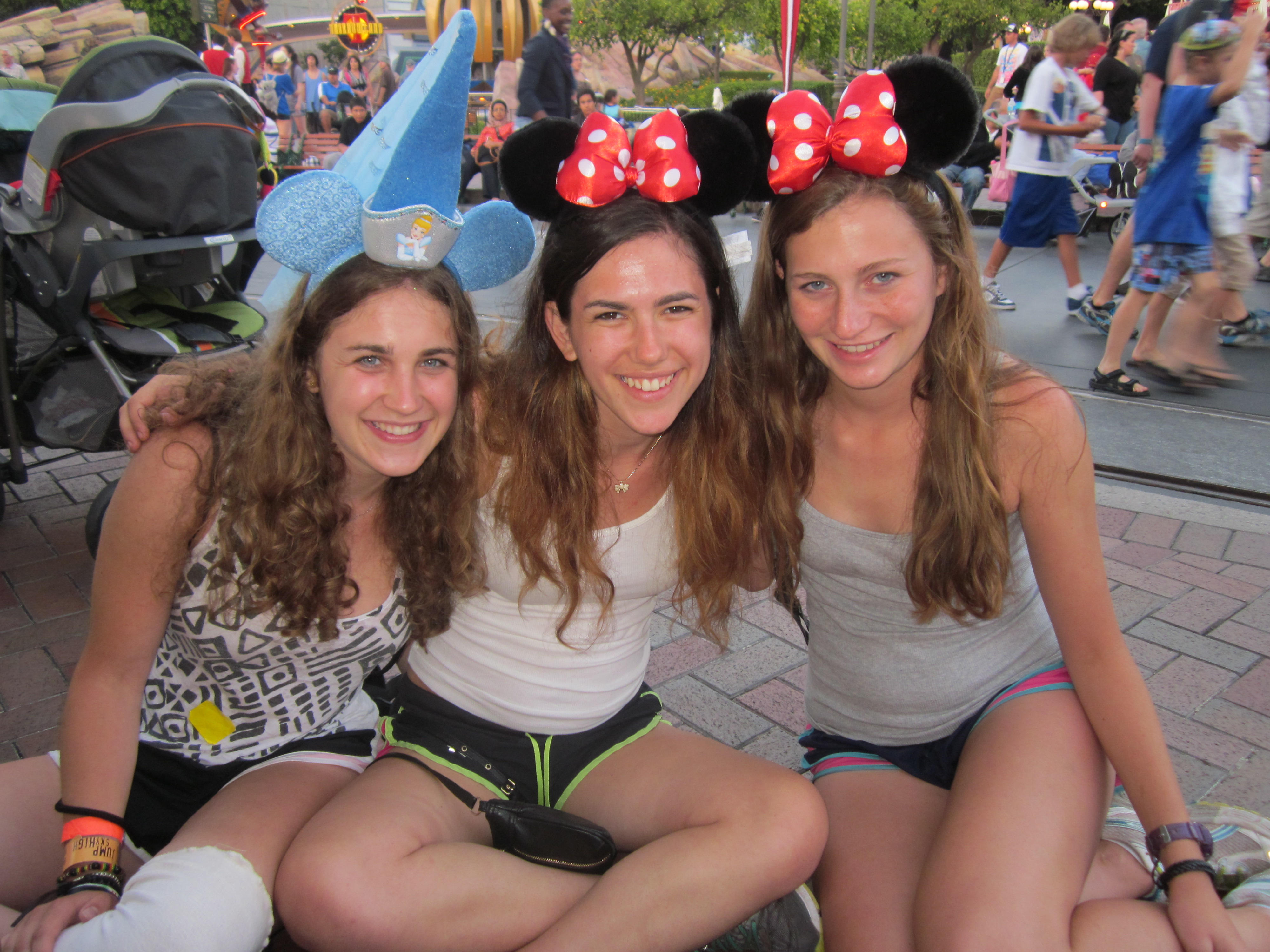 Dear Family and Friends of the Californian Extravaganza,
Lets get you up to date on the last week's worth of going ons….After an amazing day at Universal Studios, we headed to the Los Angeles Food Bank to help them with sorting their goods for those in need. Our time at the food bank was well received, and many Trip Members expressed an interest in continuing to help volunteer at local food banks in their hometowns. Sydney was surprised to learn that the food bank assisted locals with more than just food, as she spent some time sorting shampoos and soaps as well. Lilly said that it is "good to know that we are helping those in need," while many others expressed happiness in contributing to the behind-the-scenes work at the warehouse, knowing that although they did not see the faces of those they helped, their assistance was helping in a big way!
We spent this day celebrating Justin's birthday as well. Trip Members wrote anonymous thoughts and memories about Justin that we shared as a group. This was a great way to start Justin's birthday before we headed to Disneyland! At Disney, we had buttons for the whole group to show we were celebrating with Justin, and Justin had a great day going on rides and eating his birthday cupcake. Brooke W, Emma, and David also had some delicious giant candy apples from the park that they devoured in an instant. The day finished with the group watching the spectacular fireworks alongside Justin. It was a great way to end the day and our dear friend's birthday!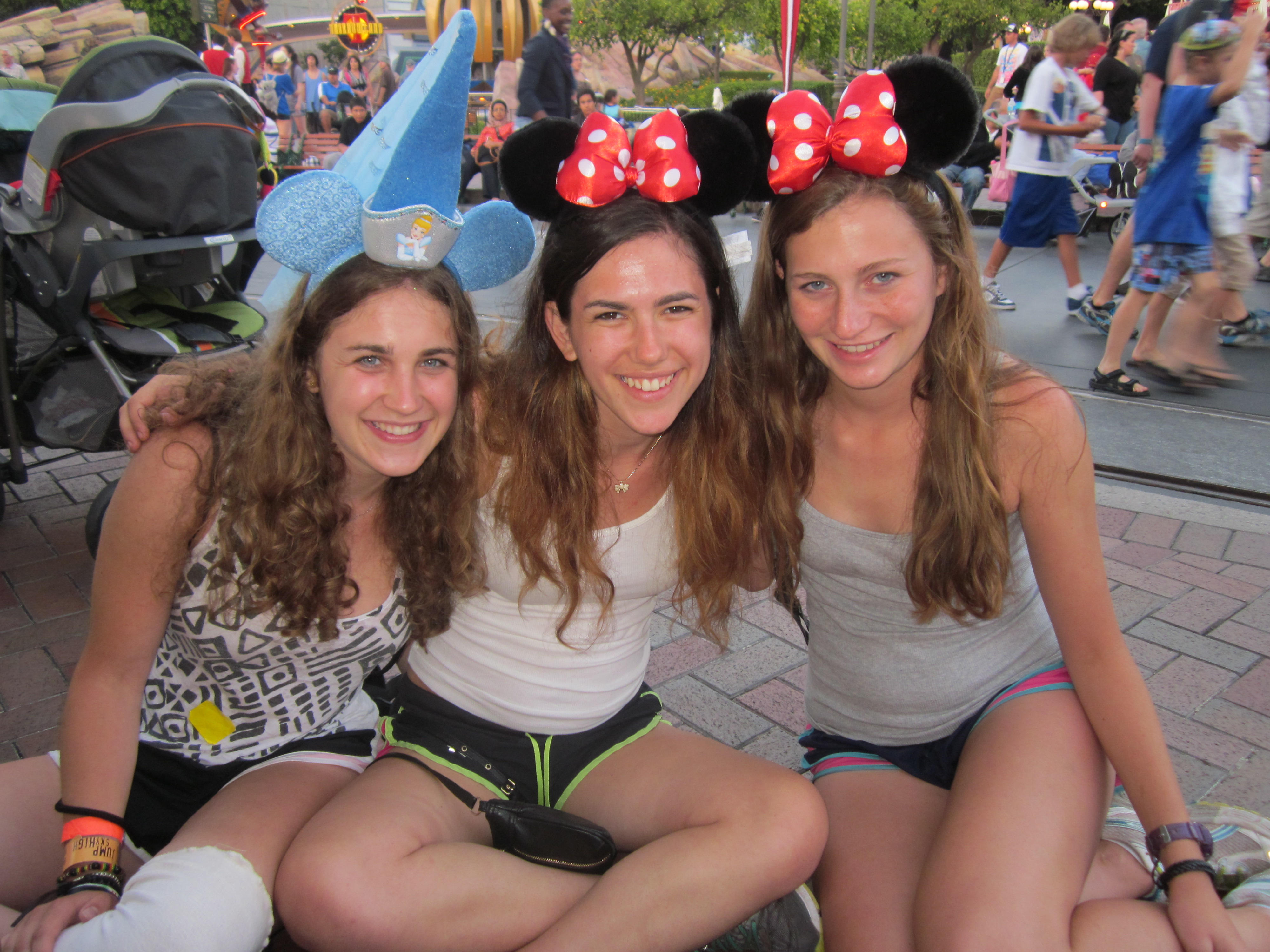 Perhaps one of the highlights of the trip was learning to surf in San Diego. Trip Members quickly realized that this would be the best day of the trip for most! The afternoon was filled with beach volleyball and Nook-em at the beach courts, along with everyone surfing! Our instructors were great and they were so motivational to help everyone get up. Steven, Noah K, Julia S, and Callie R were absolute naturals! Most of them got up if not on their first, then on their second or third tries. Almost everyone on the trip was able to get up on their boards which was fantastic. Morgan thought that the experience was amazing, and Noah S thought it was pretty awesome to hear two real California surfer dudes say "gnarly" in an actual conversation that wasn't out of place. Alli had a lovely time drifting on her board and relaxing in the waves, while Emma squealed with delight and excitement when she was finally able to get up after trying so hard! With sea salt in our hair and smiles on our faces, many high fives and pats on the back were doled out in congratulations of a great day!
After an evening of delicious food at the Seaport Village in San Diego, we also went back to our hotel and had a birthday celebration for Julia H complete with sparkling cider, birthday toasts, cake, and big balloons. What a perfect way to end an already perfect birthday for Julia—surfing, volleyball, dinner, friends—what more could a girl ask for?!
More updates from Vegas and Bryce to come soon!
The Westcoast Blogger