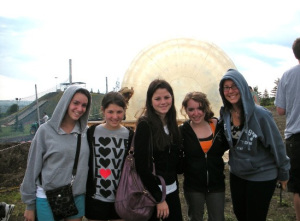 Hello Parents!
Here's an update from last week!
Not only do our kids have game, but they also have talent. All 3 staff members raved about the quality of baseball that our boys can play. Every player on both teams made at least one play in the field. And at the plate, the ball was getting smashed all over the place. In fact, we destroyed the ball so much that we had to change game balls part way through. It would be way too difficult to choose an MVP as everyone contributed. The game ended 9-8 with a questionable call by the ump at home plate that would have sent the game to extra innings. The sportsmanship was fantastic and this epic battle will be remembered for years to come. A couple shout outs to Justin who got on base every time and to Ryan S. for a great play at second base. Clearly, we've found a bunch of all-stars of our own.
The next morning we headed over to Cedar Point where we spent the day. Even though our trip definitely has varying levels of excitement when it comes to roller coasters, everyone appreciated the fact that Cedar Point, the most popular amusement park in the world, has something to offer for everyone. Brandon and Jack S raved about Millennium Force. Jared R led a bunch of kids at the arcade and Midway and brought back some great prizes. In fact, the majority of the trip members brought back a basketball to the bus at day's end.
Our next activity was Zorbing. Anyone ever heard of it? Imagine squeezing inside a massive plastic ball with your best friends, and rolling down a hill in the ball, screaming your head off in excitement. Ian came out of the ball saying that this was one of the most fun activities he had ever done. The group concurred. Not only did the group have fun going down the hill, but many of the kids, especially Jesse, was involved in launching the ball down the hill. This is an activity that if you have never tried, go for it. You'll have the time of your life. We sure did!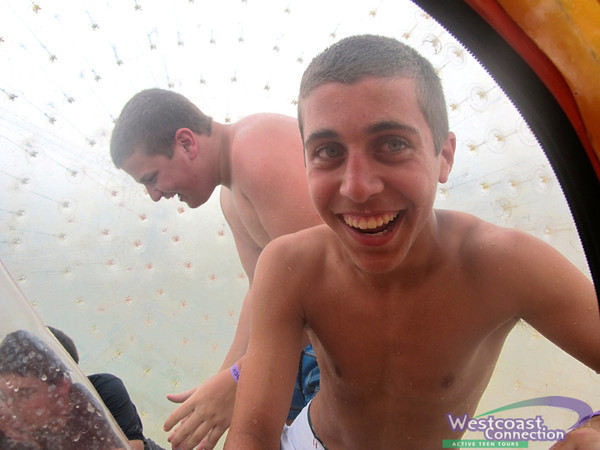 The Westcoast Blogger
Are you a fan of the sport? Enjoy this amazing baseball tour experience through America's eastern, midwestern or both with Westcoast Connection.