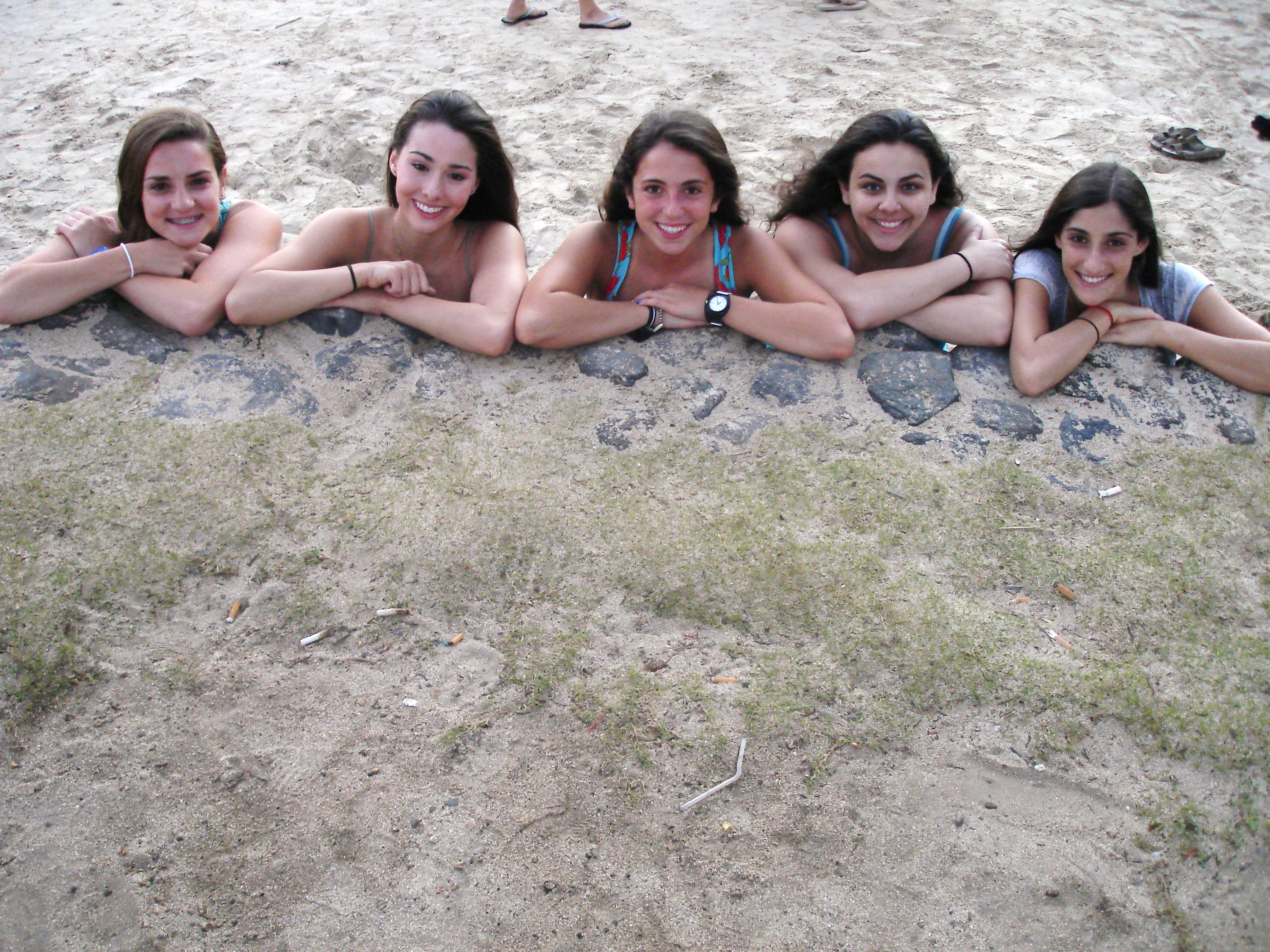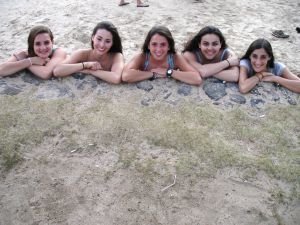 Aloha from Hawaii Community Service!
Since the last post, we have been keeping very busy – we have had active and rewarding days during our last stretch in Honolulu.
Our experience at Kohou Transitional House on Wednesday, though only for the day, added many
outstanding memories to our trip. Our trip members instantly connected with the children at Kohou
as they played the new favourite "sham battle". Tori and Marc in particular led the game with their
intensity and contagious energy. The group headed to the beach, a welcome treat for the children of
Kohou. At the end of the day, Molly shared the amazing feeling of being able to connect to some of
the girls by sharing things they had in common. Alexa was especially touched by the fondness that one
of the youngest children showed her, and Alex really enjoyed tossing a football around with an older
member who was thrilled to have this opportunity. Despite the short time we had to spend with this
group, our trip members left with the promise of keeping in touch and a reel of photos to remember the
day!
The following two days promised one of the highlights our trip members had been looking forward to
since Day 1. We worked on two different sites for Habitat for Humanity, each day unique and amazing
in its own way. Our first day consisted of the challenging task of digging holes for the foundation of a
home. Sarah, Alexa, and Sara showed creativity and determination even beyond this task – they built
a beautiful rock wall for the front of the home, and shared the pride that the homeowner felt when
they had finished. Jordie not only worked extremely hard, but also chatted and shared laughs with one
of the homeowner's closest friends who was also working on the site. Trip members encouraged each
other throughout the day with cheers, as well as Noah and Kaylie's sense of humour, which pushed
them on.
Our second day with Habitat saw us working hard again at moving furniture and supplies. In
between jobs, Tori, Rhea, Paige, and Zoe kept the group, as well as site manager Danielle, entertained
and laughing with spontaneous games of "ninja". At the final stage of our day, Justine and Alex took
amazing initiative and worked as a team, setting up an assembly line. Everyone felt a sincere sense of
accomplishment, as well as humility, at the end of these two days. Marc expressed his appreciation
for the work that Habitat for Humanity does, while Haylee shared her realization that even those
contributions that seem small are significant to the final product of a new home for a family. These
comments only complemented Elyse's comment about the impressive teamwork and determination of
our group!
After these days of hard work, everyone enjoyed a change of scenery as we made the trek to the peak
of Diamond Head and took in the incredible panorama. The beautiful climb was well worth it once we
reached the summit! Lauren, Jillian and Sara were surprised at how short the climb felt because they
enjoyed it so much, and it was no surprise to see Justine snapping photos non-stop! We capped the
week off with a delicious brunch at Wailana Coffee House and a trip to Honolulu's Water Park.
As we prepare to depart for Maui, we leave Honolulu with a great sense of accomplishment…our
cameras full of pictures that have captured cherished memories.
Until next time!
The Westcoast Blogger