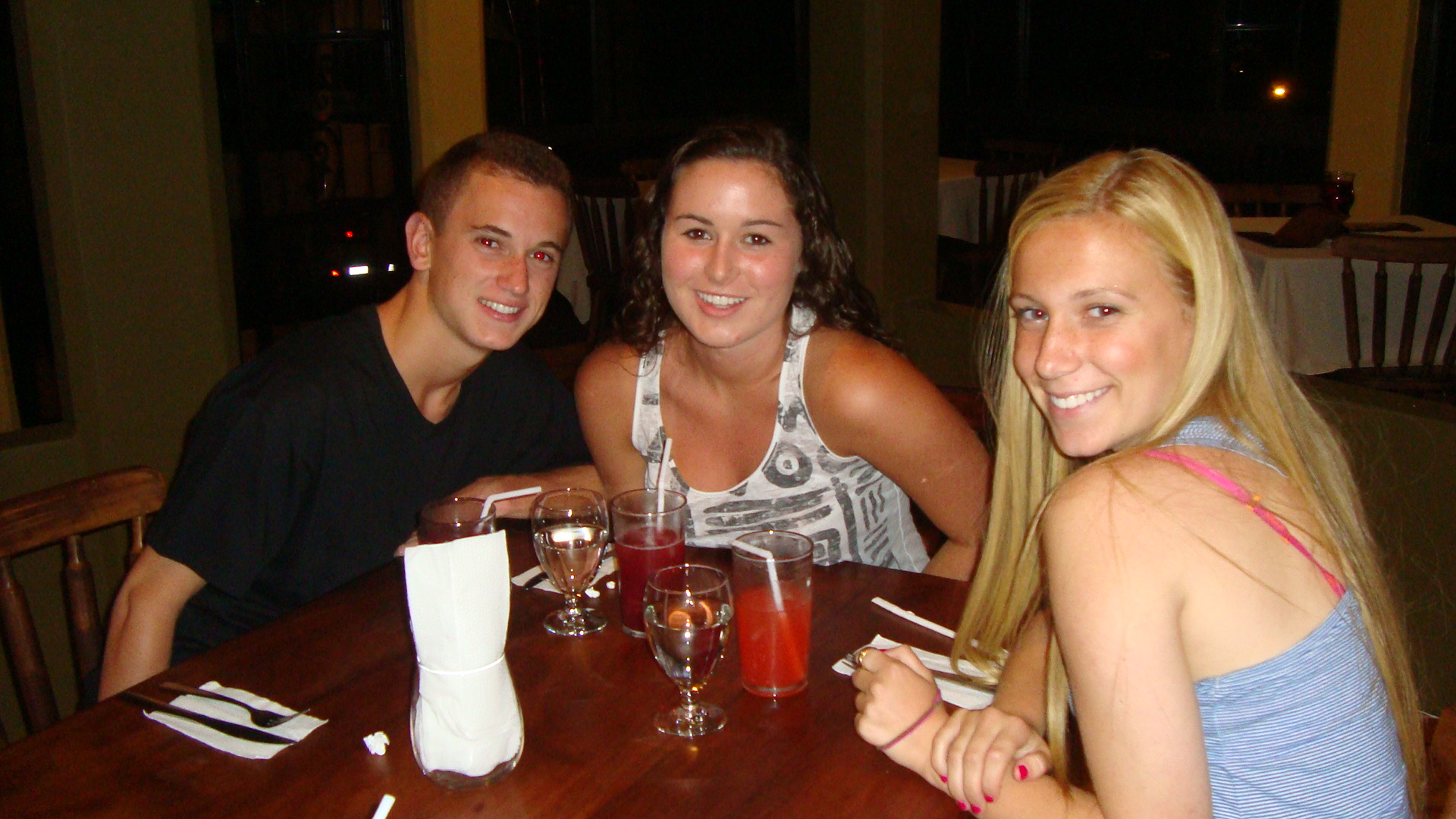 We're just over two weeks into our trip now and we've had an amazing time traveling around from the southwest to the volcanic Arenal in the north, and now, we have landed in our final stop – the Central Valley.
Arenal was a great place to explore and we began our time there at the Baldi Hot Springs. Everyone loved the many different pools and different temperatures, but the pool with the waterslides was the favorite! Max, Zack, Alex, Claudia, and Sophia K. were on the slides right until the end! After our fun filled evening at the hot springs we were ready for some relaxation back at our hotel. Stargazing was partnered with watching an amazing lightening storm that lit up the volcano's outline every time it flashed.  Brady and Claudia were particularly mesmerized by the light show.
The next day we went canyoning!  We were harnessed in and sent on our way down rock cliffs with waterfalls cascading down.  All of us quickly learned how to let slack in the rope and successfully jump our way little by little down the rock face to the bottom where we were often standing at the base of a beautiful waterfall!  Many of us will not soon forget the look on Brooke's face and her bright smile after being drenched by the waterfall.  This was an awesome experience for all that was capped off by a delicious lunch and some photos with a macaw!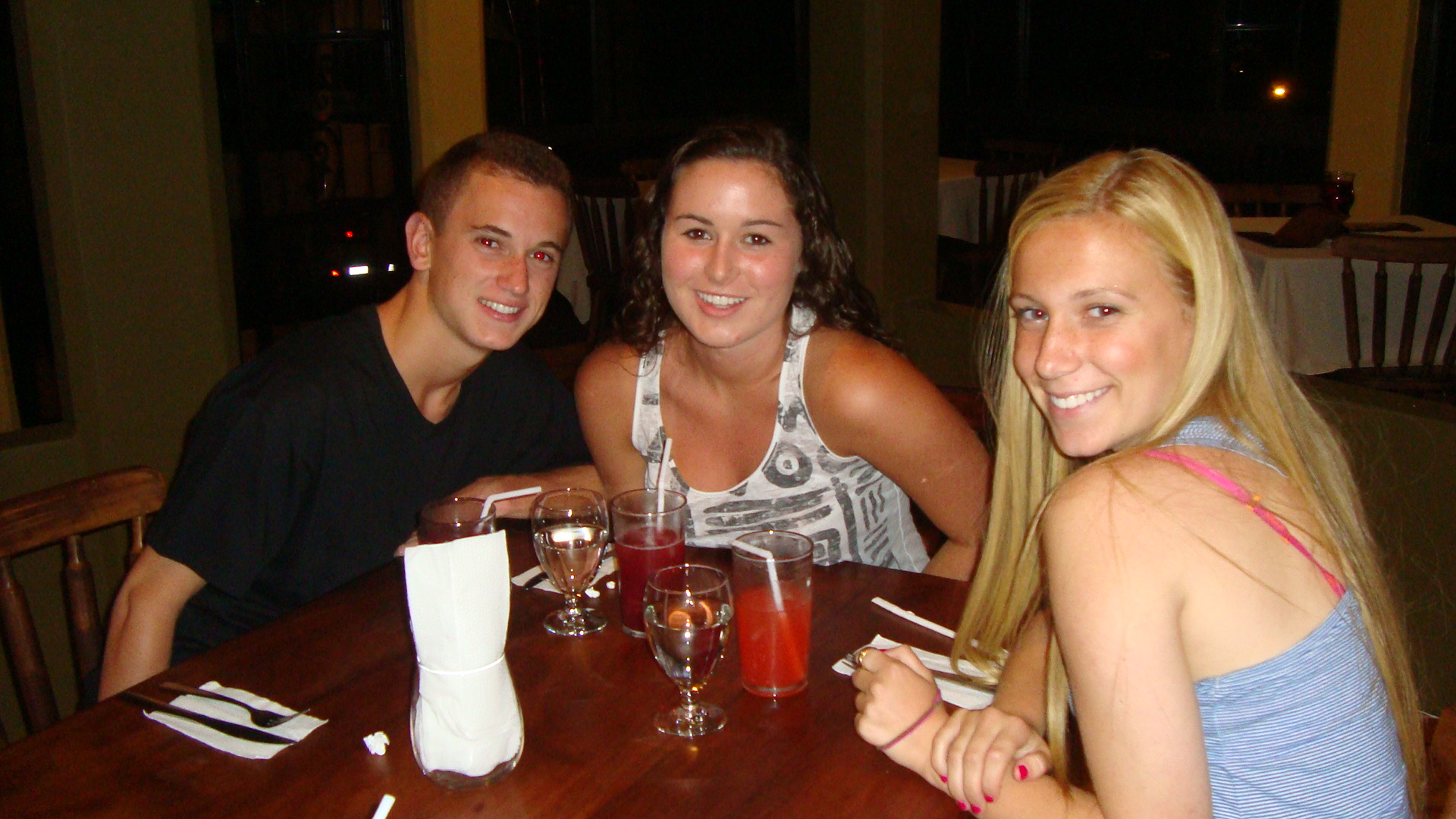 The next night we hit a local soccer field where many of our Trip Members showed off their serious skills. Brooke killed it on the turf–she'd kick the ball midair and send it sailing back to wherever it came from. Her teammates  pointed out her similarities in style to the martial arts and thus, we all started singing Kung Fu Fighting (and her kicks are as fast as lightning!)  Zack was a speedy player zooming down the field looking for a quick pass from our driver Roman, who also joined us on the field.  Sophia D. was an awesome forward and Sophia K., the goalie – both girls stood out as team leaders making plenty of shots and countless saves!  Logan led our group in goals and thus to victory when we announced, "Next goal wins!"
We've had three funky flamingos since our last update.  Sam was given the honor for her incredible initiative. We can't seem to pry her hands off our water jug as she is always ready to help out and carry the jug where it needs to be.  Max is full of constant positive energy that he transfers to everyone on this trip.  Camille was our most recent flamingo – the decision was finalized after our first day working with the Costa Rican Humanitarian Foundation.  The day was involved spending time with children in a small town square, drawing with them, playing soccer and inventing other games with the supplies we had available.  It was awesome to hang out and test out our Spanish while talking with the kids.
Our community service experiences have continued as we've spent two days this week at CINAI School, tucked away up in the mountains. It's been an absolute blast at the school as each and every Trip Member has put his and her whole heart into making it memorable and meaningful for themselves and the students.  Olivia was fantastic to have in the park in the center of the rural town of Puriscal. She spent a lot of time making bracelets for the kids, a little girl name Brenda was particularly taken by her.  Katrina did an outstanding job of blowing up balloons for many children and making figures out of them. The kids really loved Danielle too as she's got a knack for making them feel safe and loved.  Katie and Emily had a great time playing with the kids and used the opportunity to practice their Spanish and to teach the kids some English as they would point at an object or picture and ask them how to say it in Spanish and vice versa.  Simone had a hilarious time chasing down a soccer ball that one young boy could not get enough of!
The children at La Carpio and the nursery were particularly drawn to Alex's kind and caring way.  And then there's Simone, when she wasn't helping with shoveling and manning the wheelbarrow, she was hanging out with the kids at the swings, sending them off with giant leaps and leaving them with even bigger smiles. Sophia K. spent time blowing bubbles with the kids, which they all loved! She was truly in her element.  Despite knowing very little Spanish, Brady wowed us with her ability to make connections with the kids.  Claudia really did a spectacular job too. For the first part of the project, she helped build a beautiful garden for the school, and during the second half she felt right at home hanging out with the kids and playing with them. It was hard for her to leave after all those hugs came her way!
With only a couple of days of community service and adventure left, we are all looking forward to making the most of the time that we have left in Costa Rica.
Pura Vida!
The Westcoast Blogger