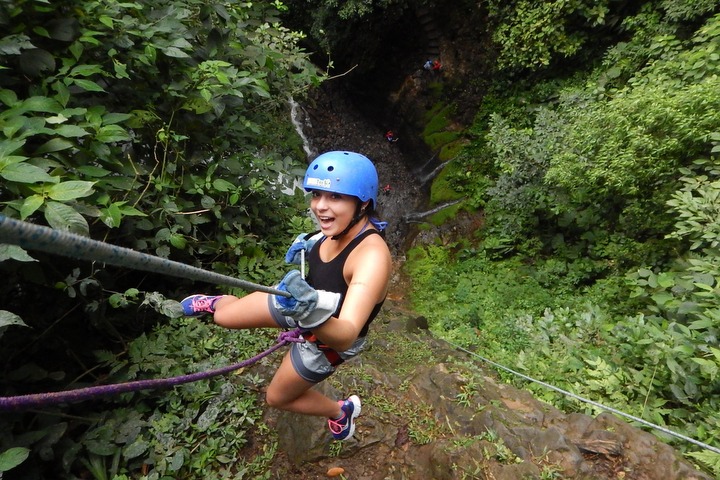 Mother nature has smiled on us once again… this time allowing us a rare clear view of Arenal volcano as we cruised into the town of La Fortuna on Thursday. Arenal is a volcano that last erupted less than 50 years ago!  We visited the Baldi hot springs where trip members literally immersed themselves in the thermal bath experience. This wasn't just a bath tub, this was a full-fledged hot springs water park equipped with slides, pools, falls, sauna and a buffet… the Disneyland of hot springs. Baldi hot springs was a rather ideal night of muscle-relaxing thermal bathing before a morning of adrenaline-pumping canyoning. "What's canyoning?" you ask.  Well if you've ever stood at the top of a waterfall and wondered what it would be like to repel down to the bottom with a rope and harness at the speed of a free-fall… well, that's canyoning. After zip lining over tree tops, rafting through rapids, and repelling down waterfalls, we've realized that this community service trip is doubling as a secret service skills training program. Of course, this training won't be complete without latin dance lessons – which is scheduled for next week.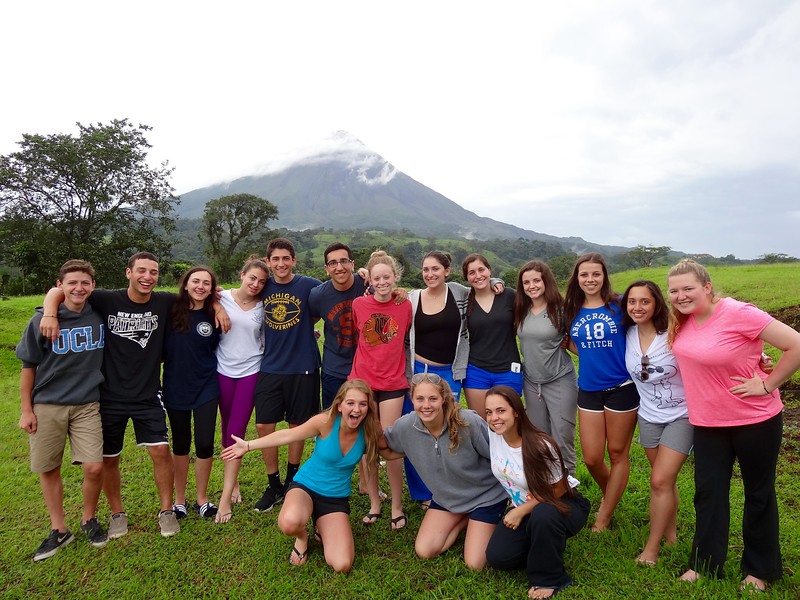 Meanwhile, our bus rides have had some unexpected benefits, mainly in the form of spontaneous eruptions of a cappella choir… iPod eat your heart out!  These a cappella episodes can last anywhere from 5 to 30 minutes and have covered everything from High School Musical to Wagon Wheel. Some renditions are more harmonious than others, but there has yet to be a song that was too "quiet" to hear.
Sunday was our return to service in the town of La Carpio. This was the most exposure that the group has had to poverty since La Carpio is one of the lowest socio demographic neighborhoods in all of Costa Rica.  Because of this, the Costa Rican Humanitarian Foundation has made La Carpio its headquarters where they have been doing work in the community since 1997. Today trip members were guided through the neighborhood to a small side street that needed help paving a sidewalk and building flower planters that will bring some life and color to an otherwise grey pathway. We got our hands dirty shoveling cement, moving cinder-blocks and carrying buckets of gravel and sand.  Despite a significant language barrier, our crew learned a ton of new skills, including how to mix cement without a cement mixer. We WERE the cement mixers!  Now, if you ask any of the trip members how to make cement, they'll tell you it's just like baking bread. If you ask them how to bake bread… that's another story.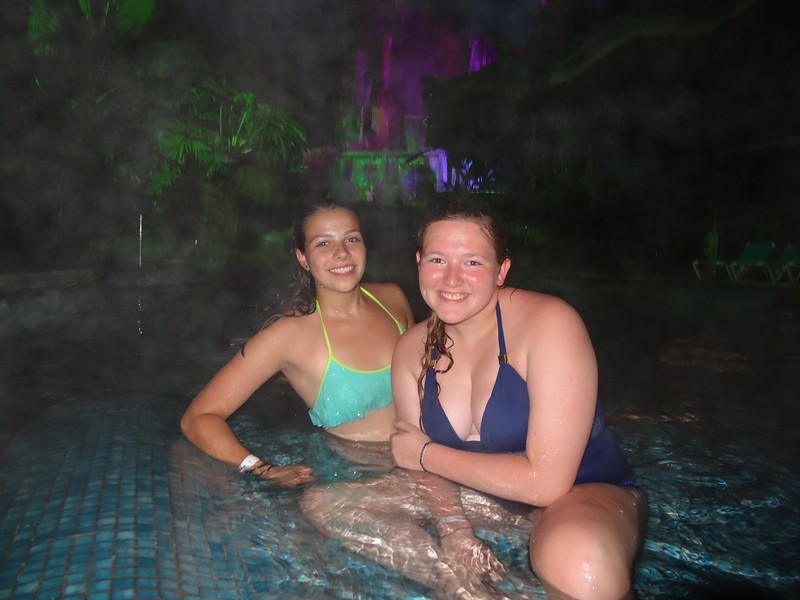 We switched gears in the afternoon to host a pop up library in the neighborhood. Before we had stocked the shelf with books, there was already a line of kids who were ready to participate. The language barrier was once again very real but we worked through it with the little language that we knew. Ethan was celebrating the reading of his first full 56 page (picture) book in Spanish with the help of a five year-old reading coach. There was a surprisingly high amount of creative problem solving and working outside of comfort zones that happened at the pop up library. In return, trip members have had their perspectives expanded well beyond canyons and hot springs. There is another side of Costa Rica that has much to teach us. Only a short time left to learn as much as we can.
Pura Vida!
The Westcoast Blogger