Greetings from California!
Five action-packed days into our Californian adventure and spirits are high as we hit the road for our campsite in Ventura!  Once landed safe in San Francisco, Trip Director Zack kicked off our journey with some great icebreakers. We started our exploration of San Francisco in style, taking an iconic cable car ride to China Town for a walk-about and dinner at Brandy Ho's.  We wrapped up dinner with a party, celebrating Sophia L's birthday with a surprise ice-cream cake.
San Francisco was full of some amazing experiences.  We took a walk amongst the clouds on the Golden Gate Bridge, explored beautiful Sausalito for lunch and celebrity spotting, unfortunately missing Joe Montana by minutes when we grabbed lunch by the bay.   We cheered on the Giants to victory and did hard time at Alcatraz (and successfully escaped!).  In a surprise show of skill, many Trip Leaders discovered that our Trip Members were hiding some true bowling talent, putting up some pretty impressive numbers.
Sooner than we expected our time in San Francisco was over and we put on our swimsuits and packed our bags for Tahoe.  Beneath perfect blue skies, and surrounded by breathtaking landscape, we paddled our way down the American River.  Screams of delight and laughter could clearly be heard over the water as our wonderful guides shared their experience and taught us how fun white-water rafting can be.
The beauty of Lake Tahoe defies description.  We hit the beach only to be blown away by the stunning vistas, and it wasn't long before the cameras were out to capture the views.  We all look forward to seeing what pictures Nick was able to take, as his picture of the Golden Gate Bridge was the week 1 photo contest winner for Westcoast Connection, winning Nick an Apple Watch!  The sunshine, clear waters, and boating made this a magical place for everyone, and we were all grateful for the wonderful food and care provided by our Campsite Manager Jessie.  And now our bags are packed, we're ready to go, looking forward to Ventura and LA!
Until next time,
The Westcoast Blogger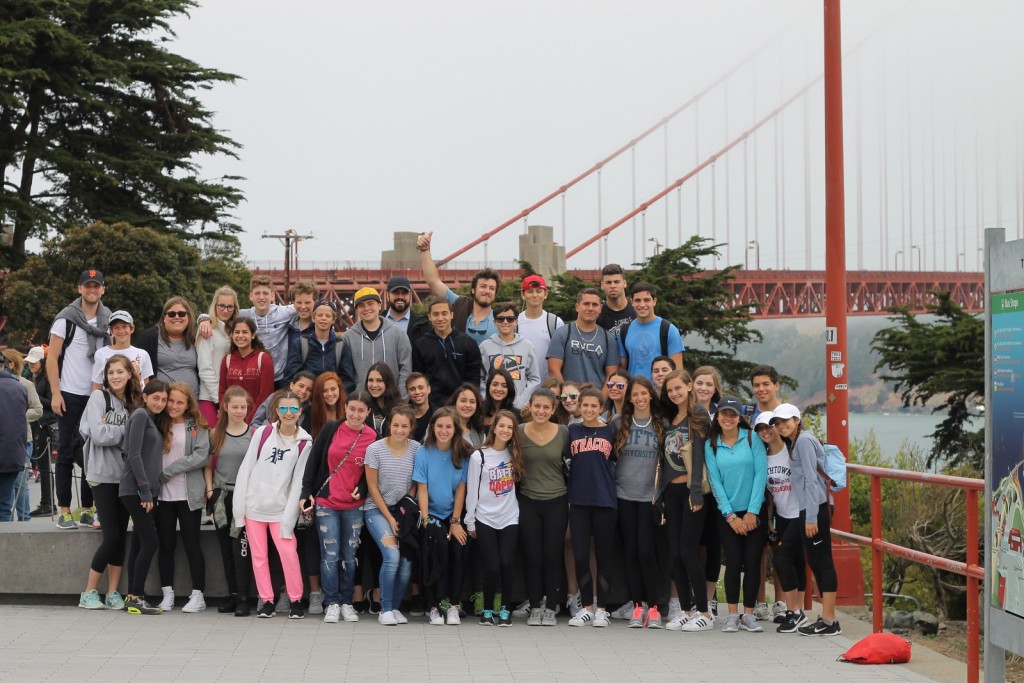 Interested in learning more about travel tours of California & the Canyons with Westcoast Connection? Discover our 21-day teen tour. It will be the travel experience of a lifetime!