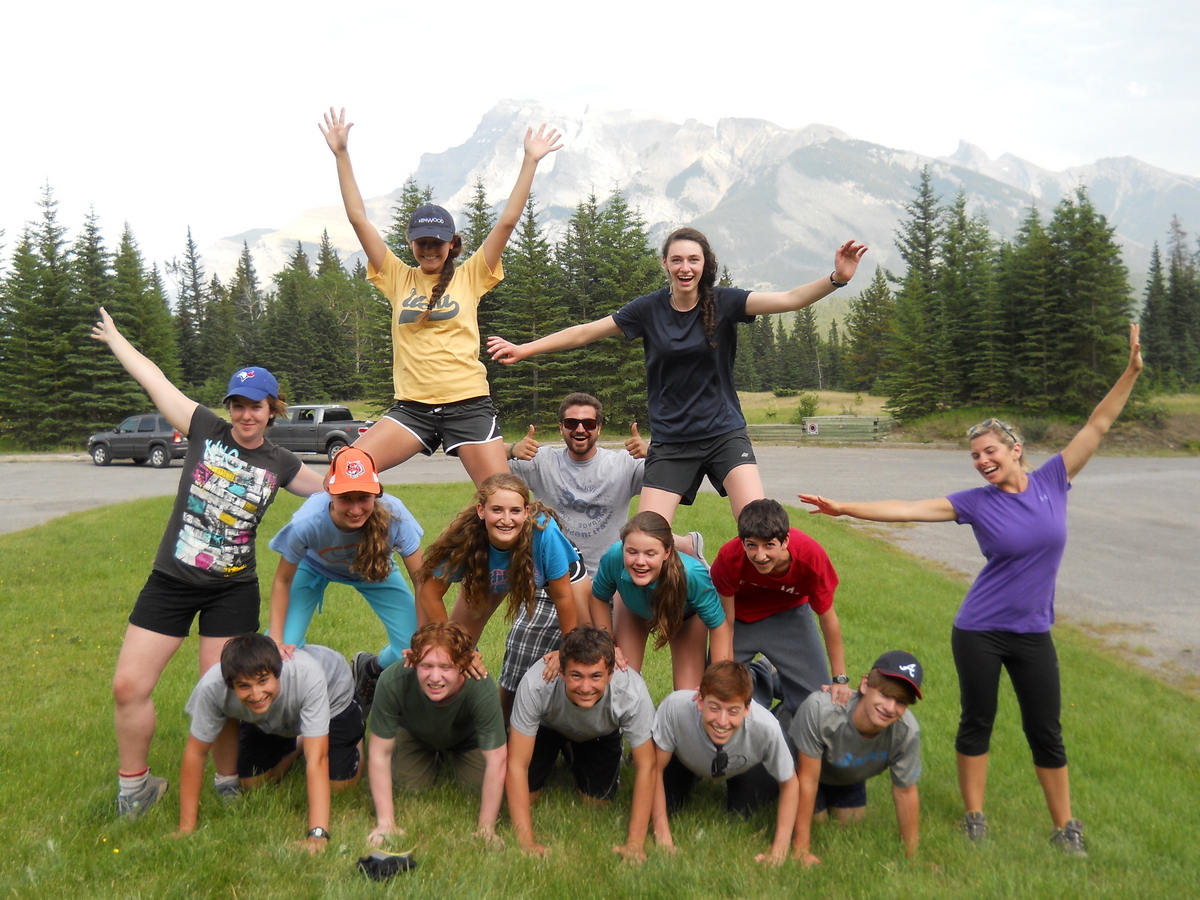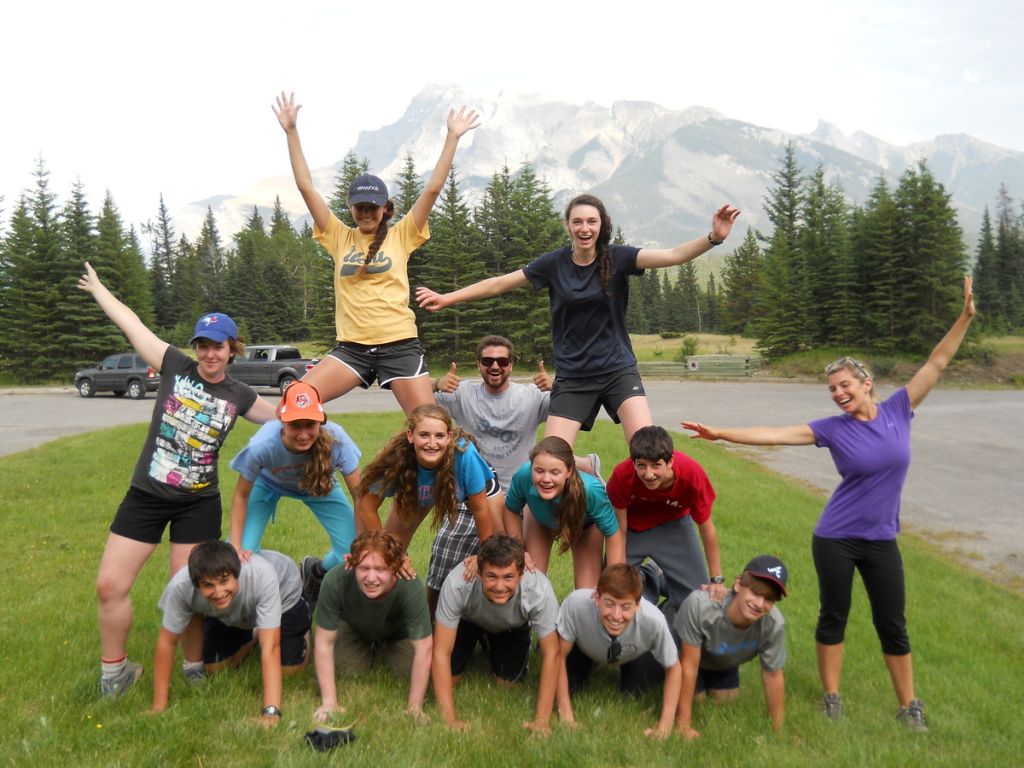 Can't this just last forever?
As the group lounges in the common room of the University of Calgary we finally have continual access to wi-fi for the first time.  Pretty incredible that all of us lasted this long (except for our occasional blog posts along the way) but proof in fact that you can do away with technology and thrive!  But as you read this Facebook requests are being sent as our  group is being proactive so we can all keep in touch (delaying the inevitable end… we all don't really want to talk about it)…               
This morning we packed up our campsite for the very last time: cleaning out our tents, Coleman stoves and the rest of our outdoor equipment.  We had a beautiful 5 days in Banff where our campsite overlooked a mindblowing rocky mountain landscape.  The team participated in a variety of activities and dedicated an afternoon doing community service at the heritage mining town of Bankhead located in Banff national park.  We had the chance to spend some time learning about the history of the region and give a helping hand by cleaning graffiti and doing site maintenance in order to help the preservation of buildings that date back to the late 1800's.  Andrew and Becca swept and dug up dirt that had accumulated in an old lamphouse building.  Later that afternoon we went to check out the Hoodoo's – tall thin "fairy-like" spires that dazzle the Banff landscape.  That evening we relaxed at the Banff hot springs which included a picturesque view of the landscape.               
The following day we made our way to Kicking Horse river for our white water afternoon.  Molly and Gadiel sat first row in one of the boats while Andrew and Lizzie took charge in our second raft.  White water rafting was an incredible adrenaline rush and according to our guides the heavy precipitation in the last few weeks had made the river a truly fun experience- we all conquered level 4 rapids with a breeze (or I should say a splash).The rest of our time in Banff included mountain biking on some beautiful trails that passed the historical and magnificent Fairmont Banff Springs hotel as well as the headquarters of Parks Canada.  We also took a rainy afternoon to do our last load of laundry and ended our last day in the area at Lake Louise where we paddled on crystal waters and hiked up to the Tea House on Lake Agnes. 
We can't believe we go home in 2 days, not so secretly wishing that this trip could go on for another 2 weeks… As we have said before, it has been an amazing experience watching everyone grow on this program.  We hope they continue to enjoy their summers at home as much as they have here.
See you all oh so very soon!
The Westcoast  Blogger