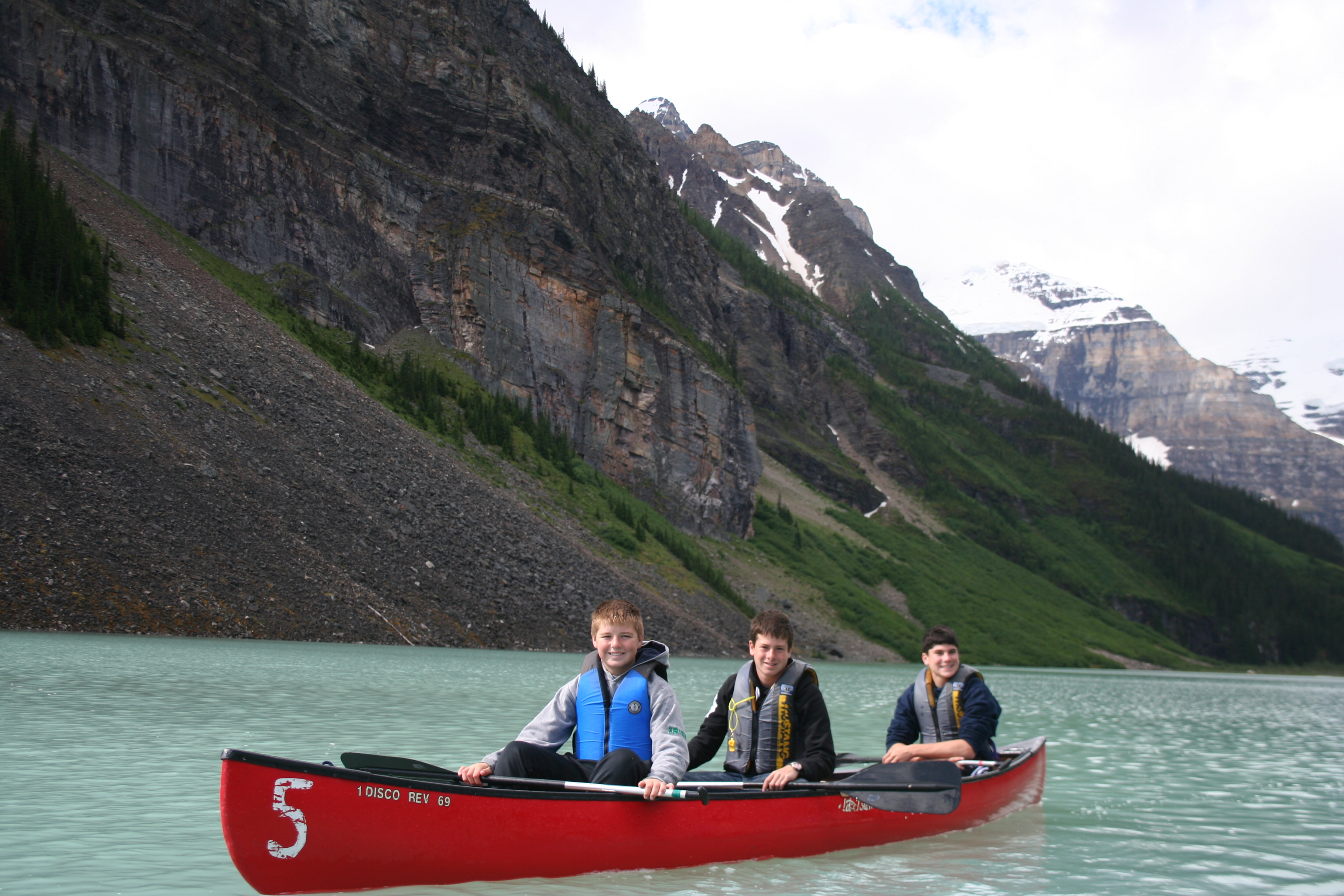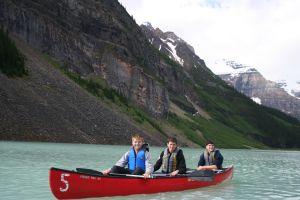 Hello from Banff!
We just awoke from our last night's sleep in Banff and after a delicious pancake breakfast, packed up our campsite in record time and are now heading down the highway towards Calgary for the Stampede! Rumour has it that Katie Perry will be making an appearance today which has Camille, Marissa, and the rest of the girls very excited.
In the past two days we've visited some of the most picturesque spots in Canada and truly witnessed the magnificence of the Canadian Rockies. Canoeing on Lake Louise was spectacular and as Leopoldo put it, "felt like we were in a painting". That evening we explored Banff, a true mountain town with rustic wooden shops and a stunning mountain in the background whatever direction you look. To spruce the visit up a bit, we split in to our "amazing race" teams and had a highly successful photo scavenger hunt. Congratulations to Justin, Alex, Morgan, Amanda and Dan Z's team who found everything on the list including a tourist with a shopping receipt that was over 1000 dollars.
The next day was memorable for a few reasons, starting with the multiple wildlife sightings. We were all hoping to see a giant moose or pack of deer up close and both of these wishes were fulfilled on our way to the Banff hot springs. That may not have been a first for everybody but drinking the freshest and purest of glacier water at the Columbia Ice Field almost certainly was. Liam was the first to go for it and the rest of the kids quickly followed suit.
On a more sombre note, we are sad to say goodbye to David who will be flying home from Calgary tomorrow. The staff can safely speak for everybody when we say that it was more than a pleasure hanging out and traveling with you for the past two weeks! Without ruining the surprise, we will also say that everybody will be making sure that your last day with us is the most memorable.
Goodbye from Canada, we'll write again when we cross the border.
The Odyssey crew
The Westcoast Blogger