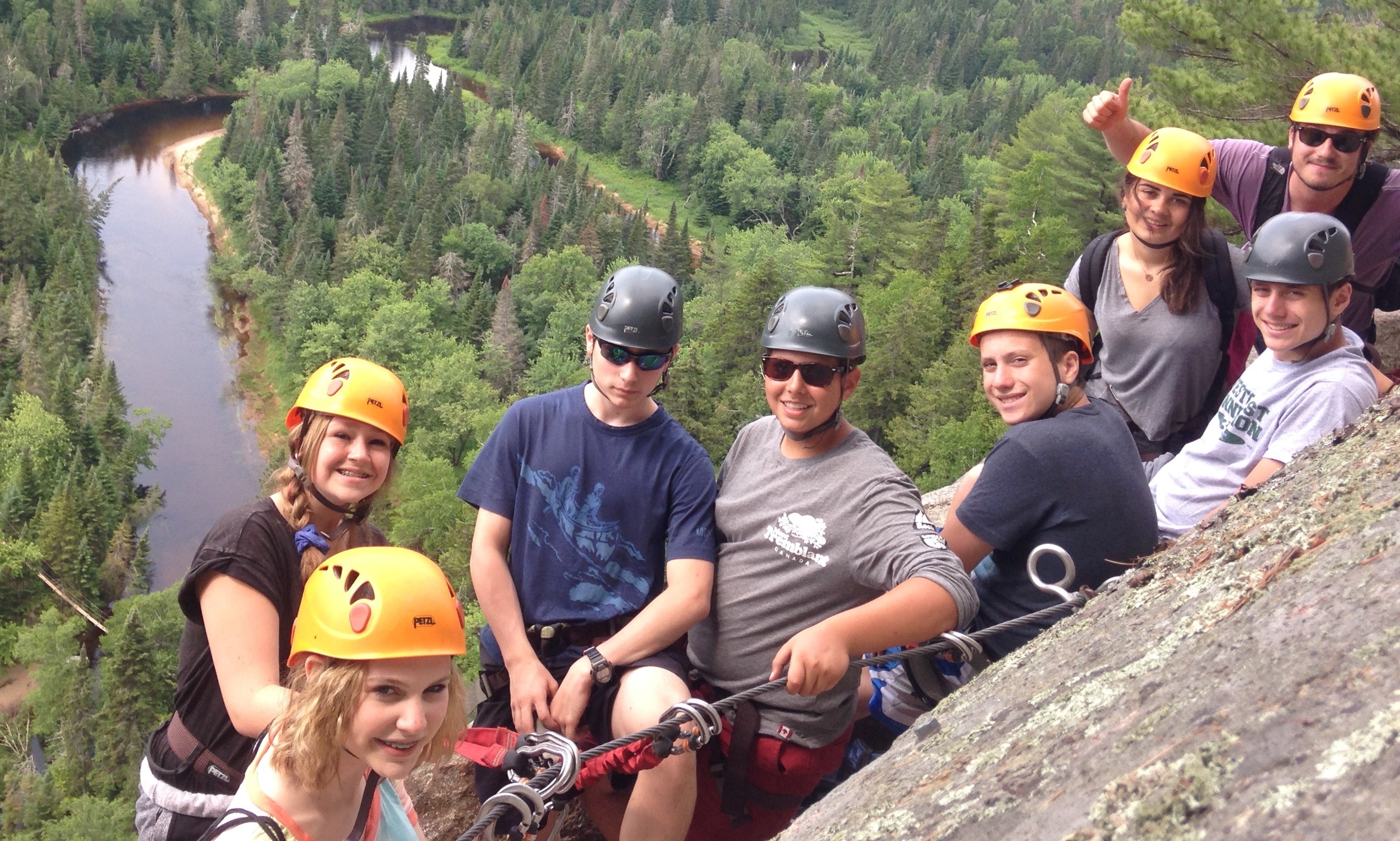 Canada….eh! What a wonderful country Canada has proven to be! The Canadian portion of the tour was quite the crowd pleaser. In Mont Tremblant the highlight was water skiing, tubing, and the beautiful weather that made for an amazing day on the water! Via Ferrata was a very unique experience that is only found in a few places, it combines cables and harnesses with rock climbing and incredible views of Mont-Tremblant National Park. We were all proud of our successful efforts.
We were then privileged to journey to one of the oldest cities in the Americas: Montreal. In addition to experiencing the many exciting activities and neighborhoods of this European like city, we were treated to a real surprise arranged by Westcoast Connection! Harley Morenstein, the internet sensation behind the YouTube show "Epic Meal Time", stopped by for a private chat with our group and for a question & answer session. During this time group members got their own chance to pitch their "epic" ideas to Harley. What an experience it was!! The energy in the room was quite amazing and laughs were shared by all. We also thought it was pretty cool that Harley had worked on a Westcoast Connection trip. The group was also privileged to celebrate trip member Zoe Z's birthday!
Then it was off to Canada's largest city and the 4th largest in North America: Toronto. Toronto was an absolute pleasure. The first day we were at the exhilarating Canada's Wonderland where we enjoyed the day on thrilling rides. The second day we explored neighborhoods of Toronto ending the evening with a visit to the CN Tower.
Niagara Falls was our last stop in Canada! We cooled down on a jet boat tour around Niagara River where we got to experience awesome whitewater rapids. The spins were so amazing! Boats were the way to travel at Niagara and we hopped on another boat that took us around Niagara Falls where we were able to see the falls up close and even feel their spray!
Our time in Canada was amazing! It's now back to the USA.
Interested in exploring Canada? Explore our 15 day and 21 day East Coast tour options and start planning your own adventure with Westcoast Connection. It will be the travel experience of a lifetime.
Save