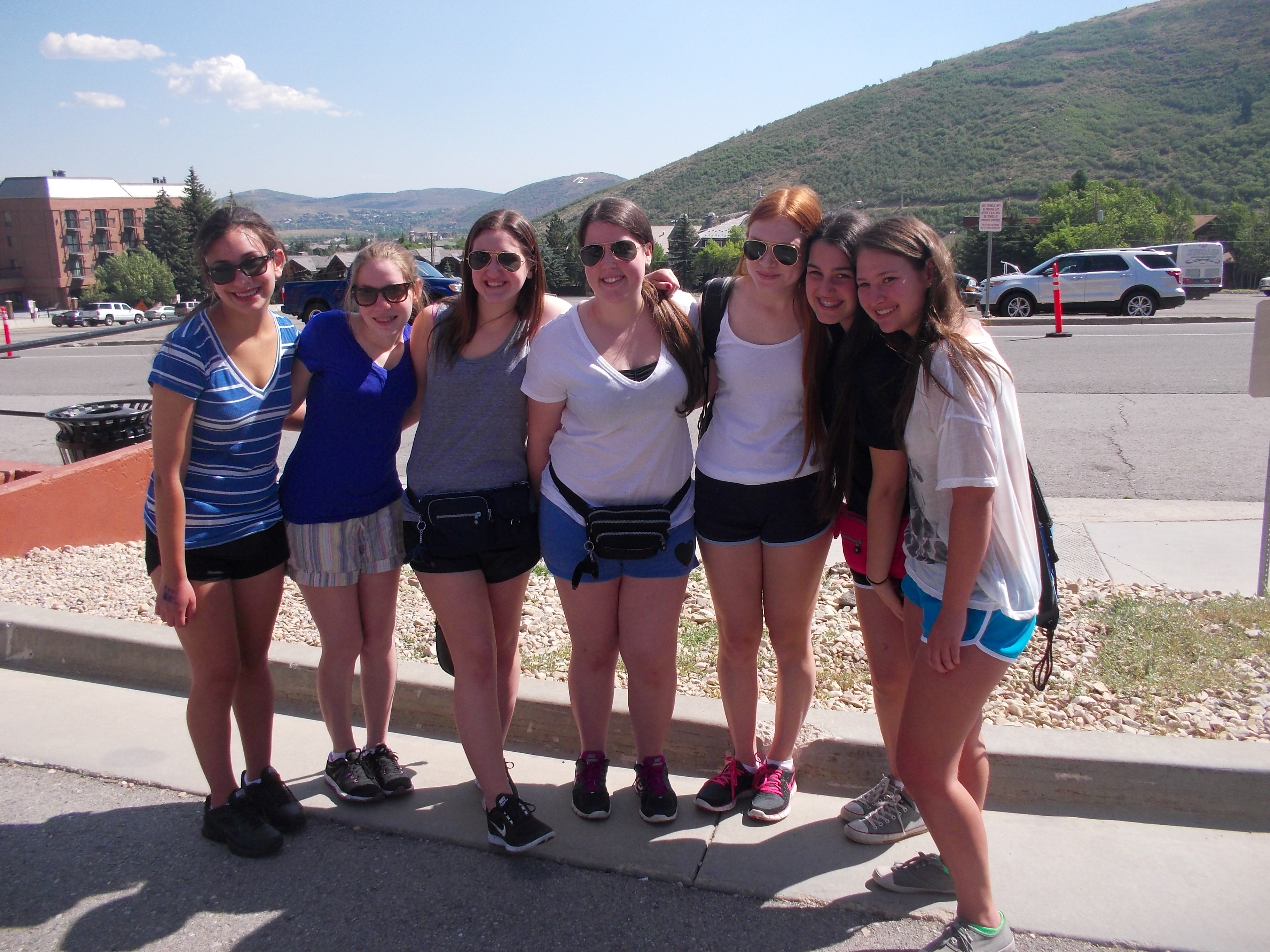 The American Voyageur checks in from Canada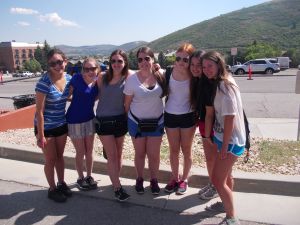 Dear Parents of American Voyageur
Our past couple days of camping and exploring have been incredible! During our meal at Jack Astor's Jesse, Joey, Griffin, Brandon and Adam Se. were chosen by the waitress to sing a song in front of the entire restaurant. They all won t-shirts for their outstanding performances of "Call Me Maybe" and "I'm a Little Teacup".
The canoeing and hiking at Lake Louise was picturesque, and all of the trip members were in awe of thier surroundings. Lexie and Steph admired the dogs and horses along the way.
Although we were in Canada for the 4th of July, the American trip members were excited to celebrate! Jessica, Remi and Jason decorated the campsite with red, white and blue streamers and mini American flags. For the Italian feast Adam Si, Danny and Julia made dozens of meatballs from scratch… Yum. While dinner was being made by our new master chefs, Alex L., Matt and Robbie built a bonfire where we roasted marshmallows and made s'mores later that night.
The next day, our adventurous activities continued as went to the Columbia Ice Fields to walk around on a glacier. Rachel, Sabina, Shayne, Isabel and Dani N. enjoyed drinking the fresh water taken right from the actual glacier. Alec and Victor along with the rest of the male trip members were daredevils and posed for a picture in their tees despite it being extremely cold! Brrrr
Back in Banff that night trip members were able to explore the great little town and to visit some truly Canadian shops. Sam, Dani B. Marielle, Emma, Rebecca and Alex S. were pumped to visit Roots. Later at the campsite, Seth was a great DJ as trip members hung out by the campfire and played some Frisbee (it does not actually get dark in Banff until 11pm!!!!).
After Banff, we headed to a great resort in Penticton, British Columbia (we are now on Pacific time). The hotel is right on the water and we had a great BBQ after checking in. For our beach day in Penticton we celebrated the birthday of the world's biggest Justin Bieber fan, Arielle! We spent a great relaxing day swimming going to a movie and topping off the night with an ice cream cake for the birthday girl.
Next stop is Whistler to ski and do all sorts of awesome games and activities… Speak to you soon!
 The Westcoast Blogger